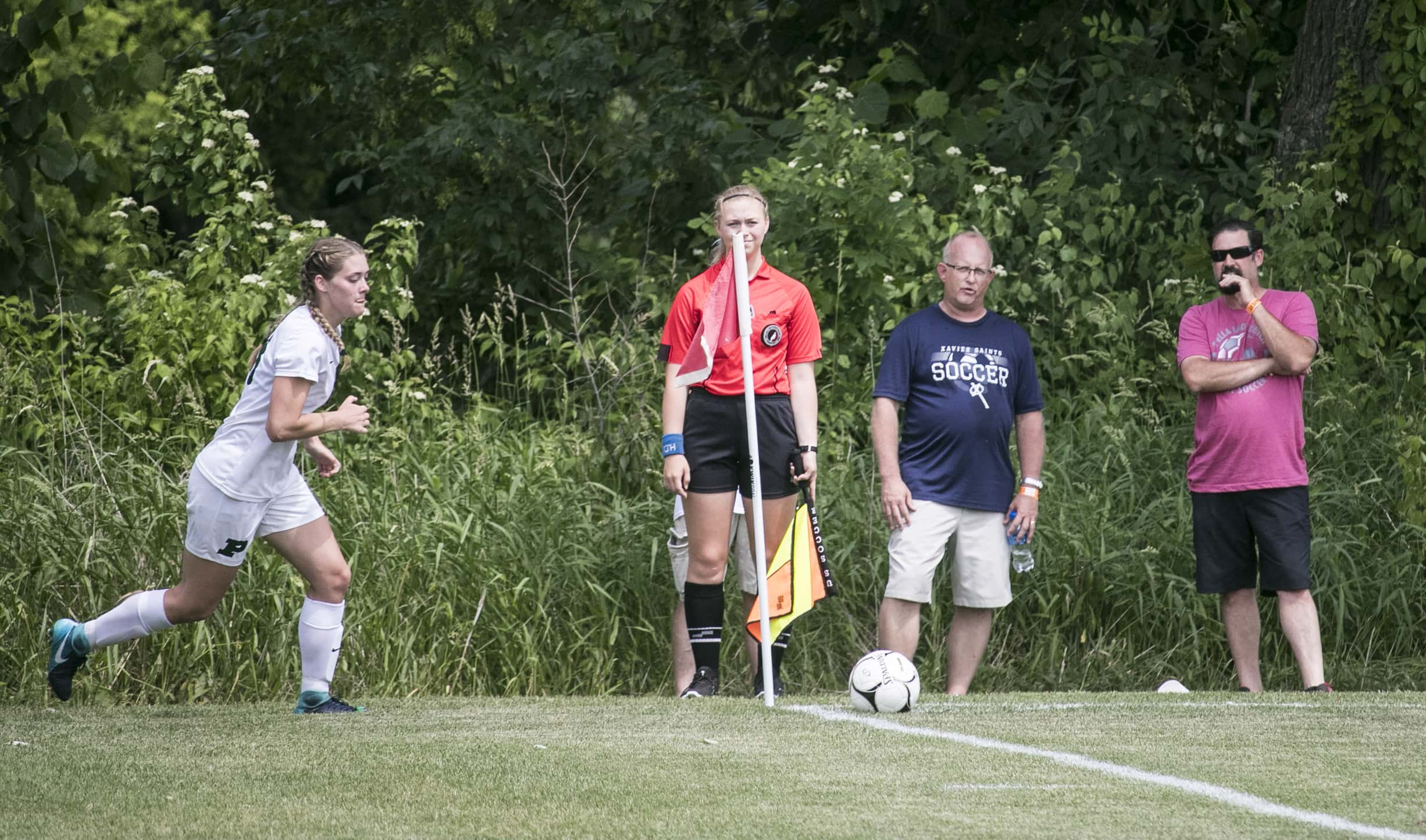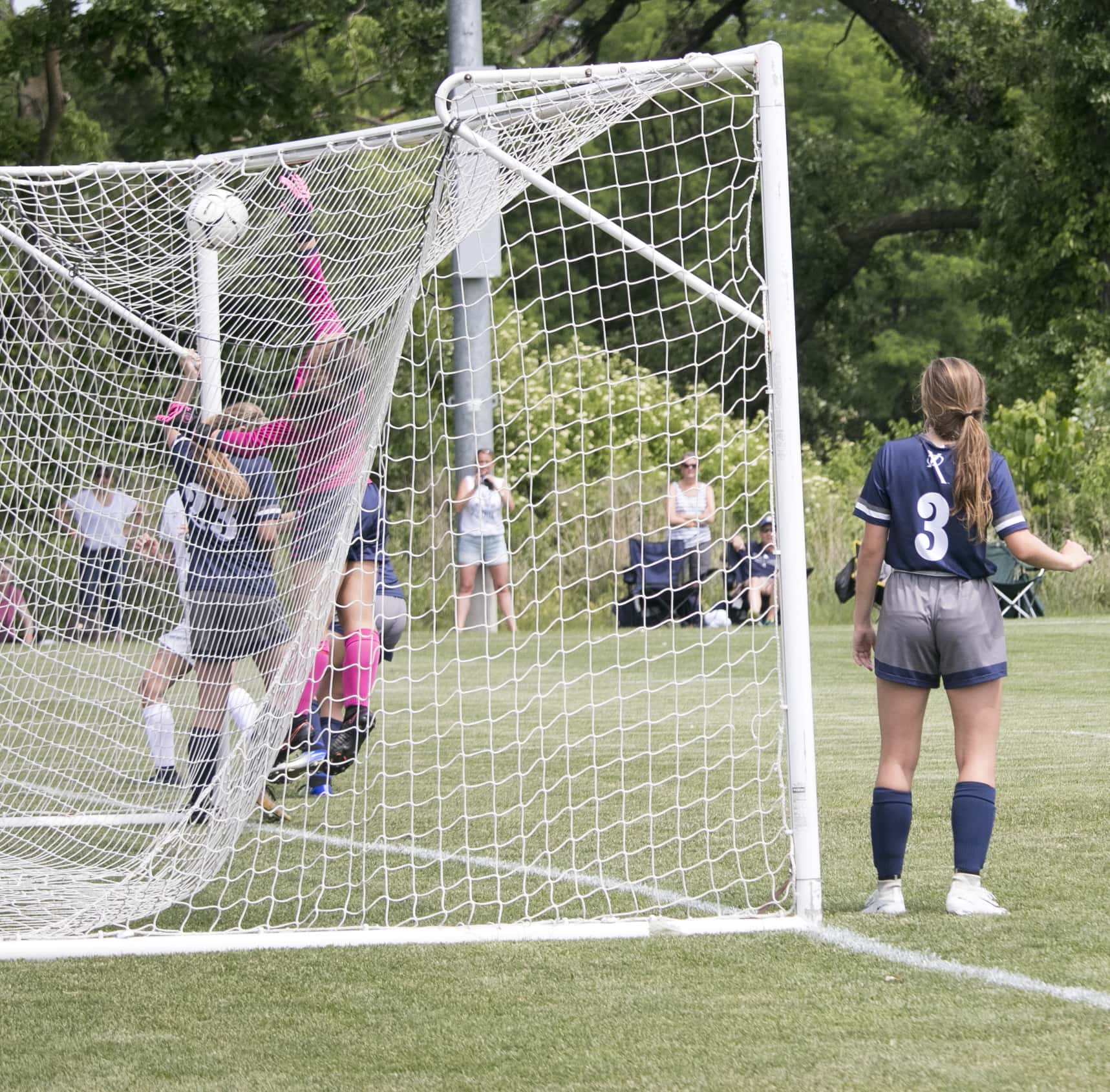 Pella advanced to the semifinals round for the 7th time after a 2-nil shutout of Cedar Rapids Xavier Thursday afternoon.
The No. 3 seeded Lady Dutch offense struck first on a Josie Lickteig corner kick in the 33rd minute. With the defense holding firm, Pella found the back of the net again on a left footed kick from Erica Bossard after a nice set up from Grace Held in the 48th minute. Bossard tells KNIA/KRLS Sports the Saints were locking up Held and Maddie Canfield up the middle, so they spread their attack to counter.
"We practice those through balls all the time and then we were able to break their defense because of all of our through balls, and all of our practice has really paid off," she says. "Their center-back was really strong so we tried to go to the outside midfielders more and then just cross it in."
With the win, Pella advances into a rematch with Waverly Shell-Rock at 1:45 p.m. this afternoon. The Go-Hawks beat the Lady Dutch at the ADM invitational 3-1 during the regular season.
Bossard says they will need to be at their best to take down the No. 2 ranked team in 2A.
"I think it's going to be lot of a mental game–braving the heat, keep pushing through it," she says. "We have to pressure and get it off our foot really quick because they are really good at pressuring."
Hear live updates this afternoon from the state semifinals on 92.1 KRLS. Pella is seeking the program's 3rd ever championship game appearance.