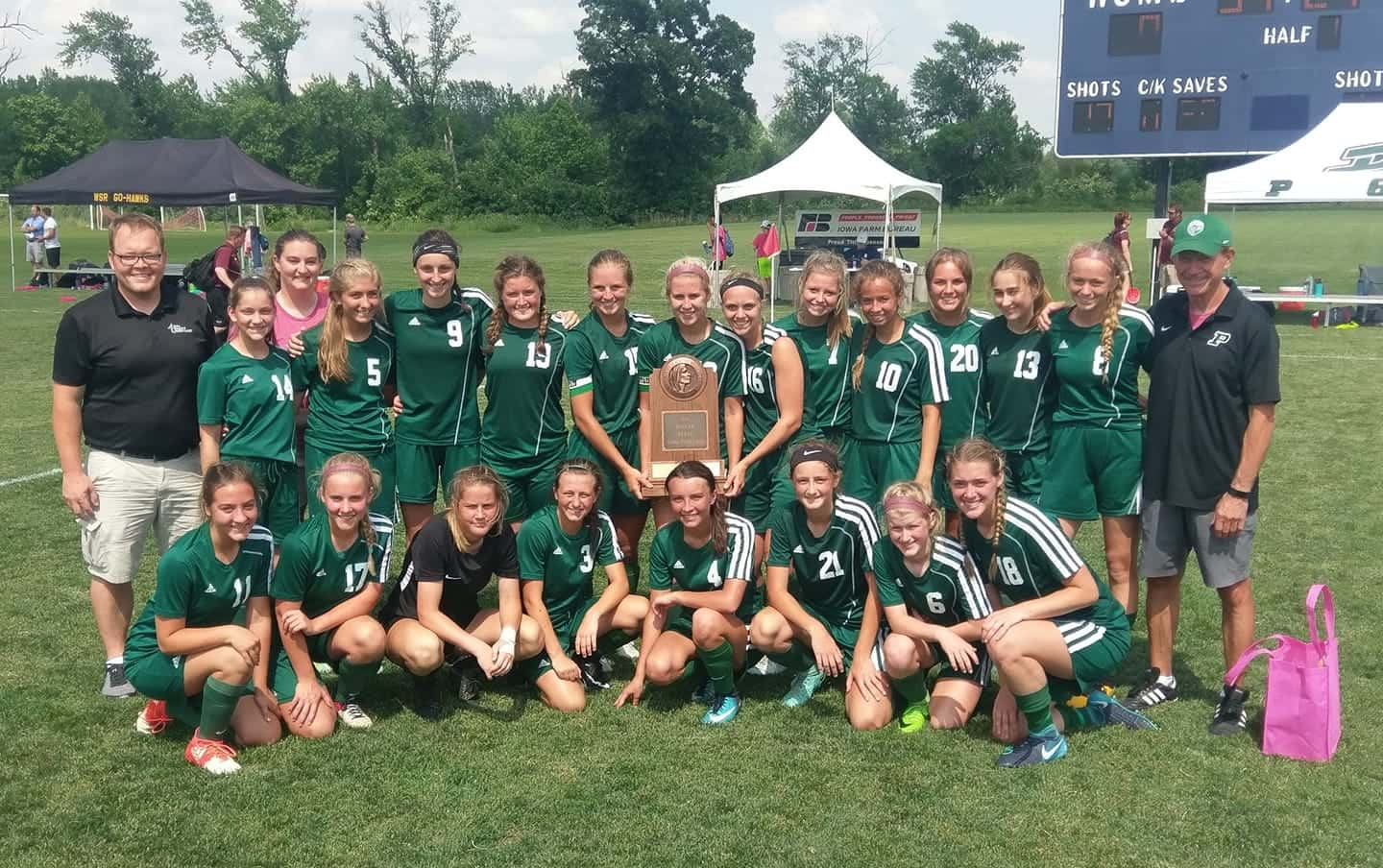 One of the best spring sports seasons in Pella High School history came to a close Friday afternoon when the No. 3 Lady Dutch soccer team fell to No. 1 Waverly-Shell Rock 3-1 in the state tournament semifinals.
Pella's Grace Held won a one-on-one possession near the net to give Pella an early 1-0 lead, but the Go Hawks attack stiffened and sharpened, scoring before the break to tie it 1-1 and four minutes into the half 2-1. A late penalty kick as time was winding down iced it for Waverly-Shell Rock.
Head Coach Mark Howard tells KNIA/KRLS Sports it was a difficult day for the Lady Dutch, as the Go Hawks combination of quickness and physicality was tough to overcome.
Pella finishes with their 7th top-four finish at the state tournament, and a 14-3 record. They say farewell to Seniors Erica Bossard, Kara Wichhart, and Maddie Canfield.