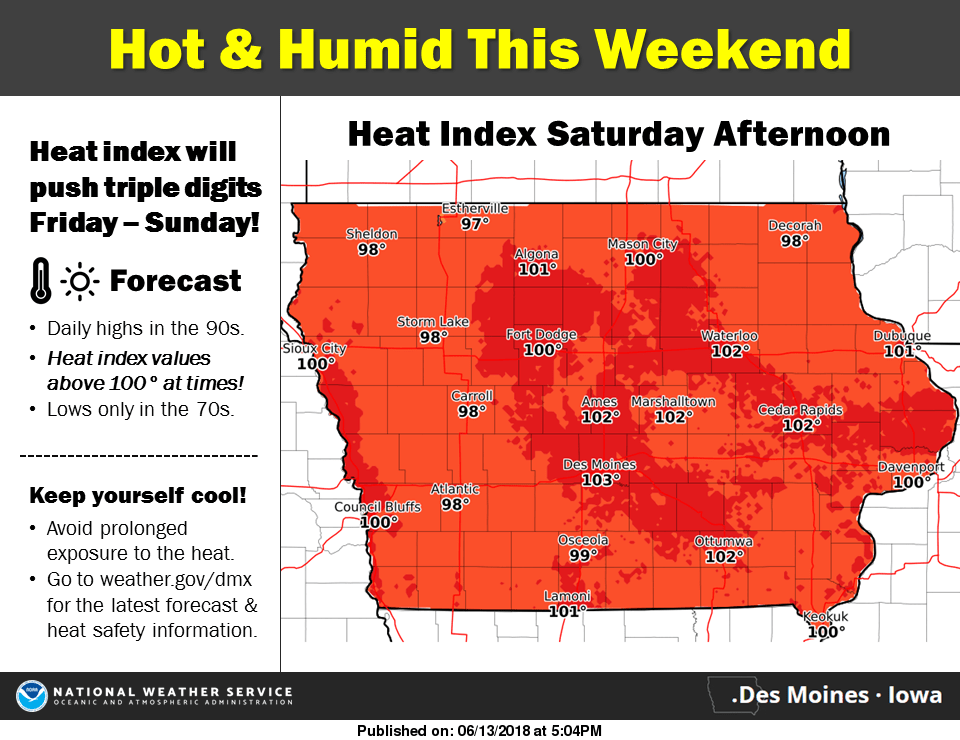 Dangerous heat and humidity returns to the area this weekend.
According to the National Weather Service, daytime high temperatures in the mid-90s and heat index values over 100 degrees are possible in the afternoon and evening hours Friday through Sunday. Prolonged outdoor activity in those conditions may lead to heat exhaustion or heat stroke without proper precautions. Residents are reminded to stay hydrated and take frequent breaks in air conditioning or shade.
Officials also remind everyone to "look before they lock," as the interior of a vehicle can climb 20 degrees in ten minutes, and to never leave children or pets unattended in a car. Stay tuned to KNIA/KRLS for the latest weather information.