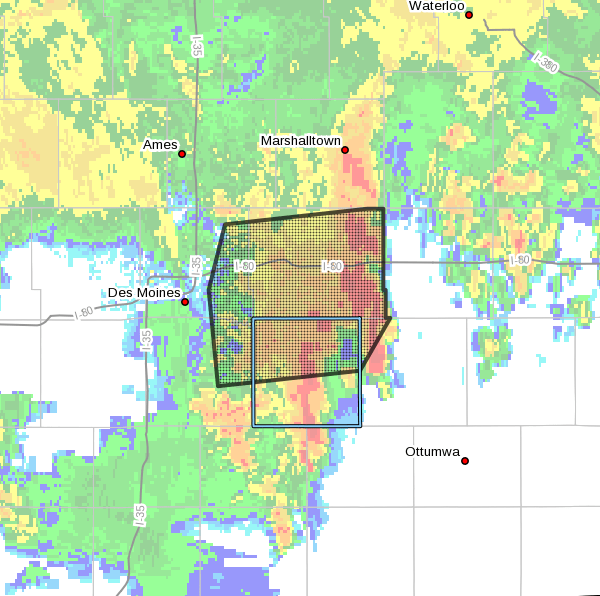 Torrential rainfall has been reported in central Iowa, with Polk County under a Flash Flood Emergency and Jasper County under a Flash Flood Warning through the early morning hours Sunday.
Pella Firefighters are responding to a vehicle stalled out on a flooded Elk Horn Drive near Terrace Drive south of Otley.
Drivers are reminded that travel is not advised through early Sunday morning, especially for those in the warned areas. Stay tuned to KNIA/KRLS for the latest weather information.