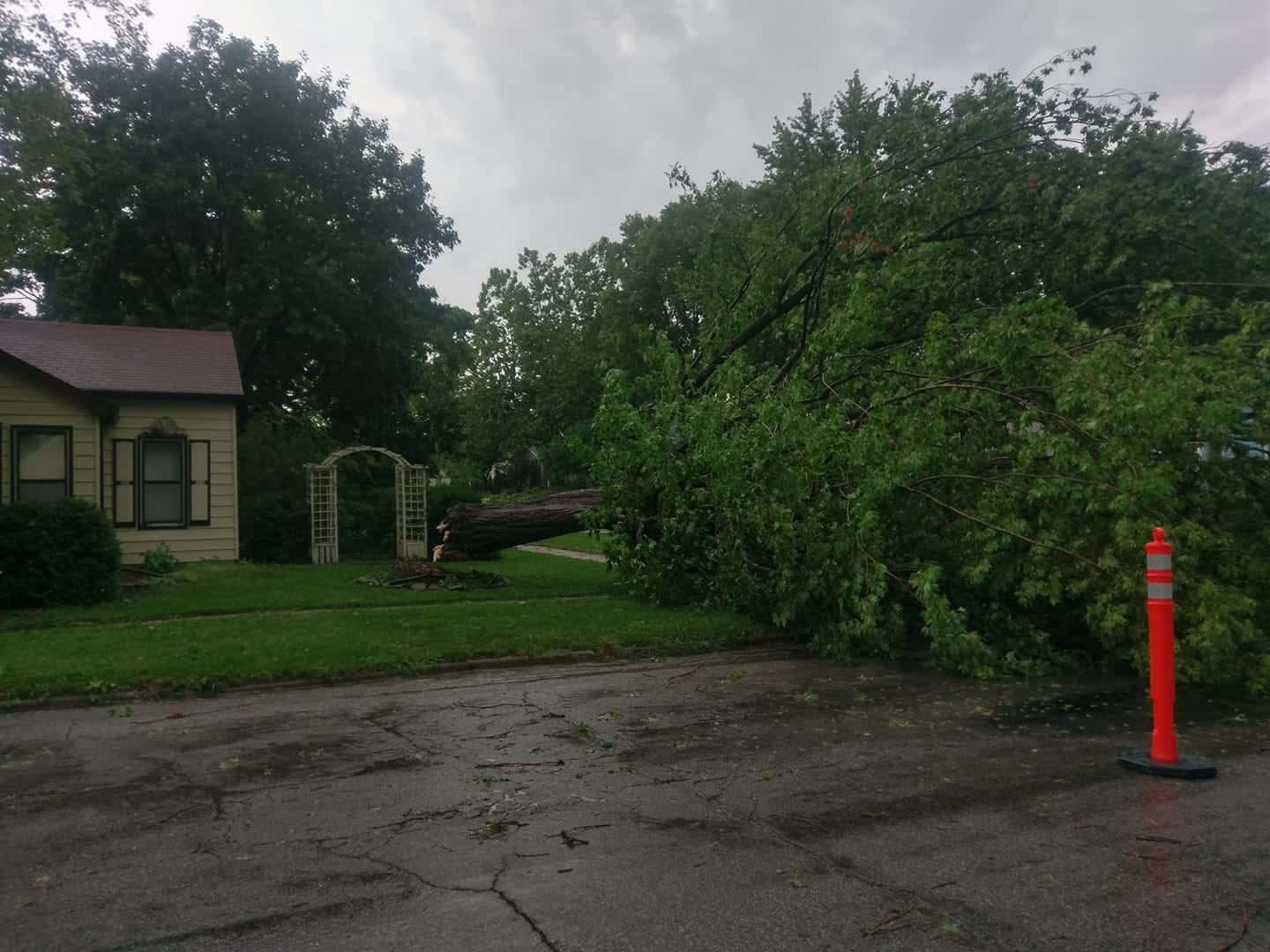 Widespread storm damage was reported in and around Pella for an unwarned strong thunderstorm Friday afternoon.
A reported wind gust close to 60 miles per hour swept through the community, especially south of downtown and near Highway T-17. A tree was uprooted at East 1st and Peace Street, and numerous large tree branches snapped at Caldwell Park and at numerous houses. Extensive tree damage was also reported in New Sharon and in northern Mahaska County for a severe thunderstorm warning issued just after the storm passed through Pella. Additional damage was reported around Pella Corporation and Central College.
Photos by Melissa Bennett near Pella Corporation: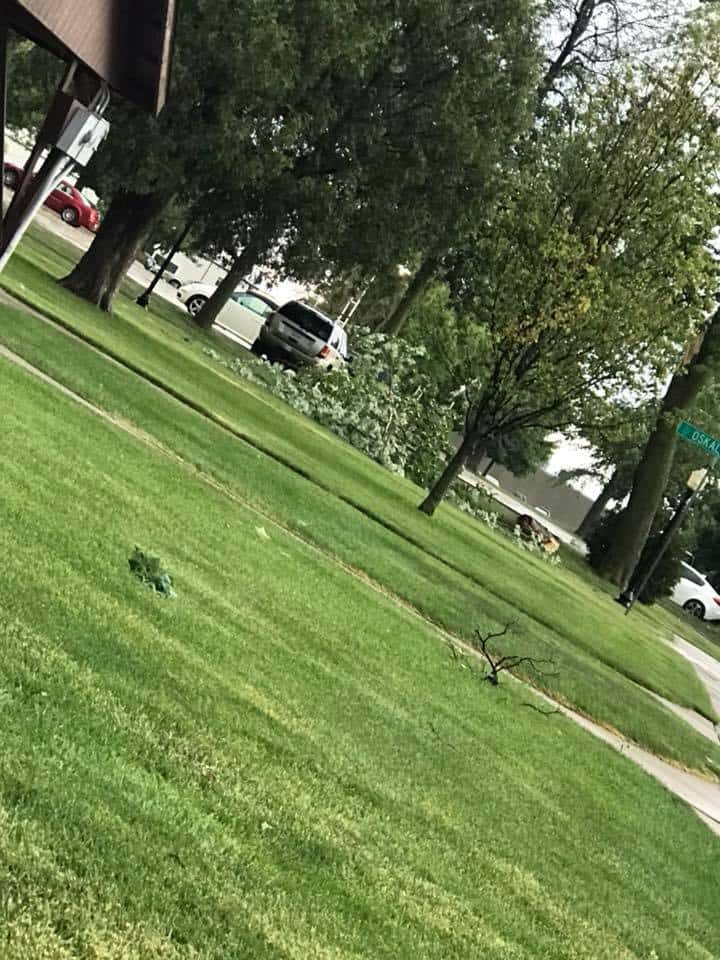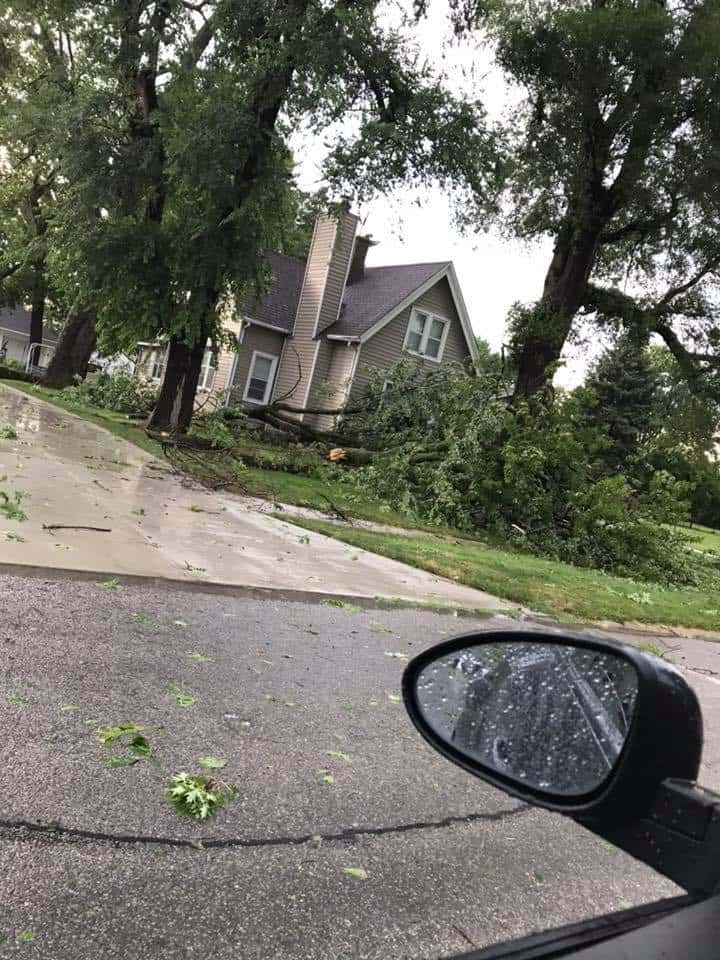 At our KNIA/KRLS studio at the Molengracht in Pella, .7" of rain fell in approximately 30 minutes time, with the rest of the county along and north of Highway 92 seeing between .2" and .4" of rain. Isolated storms are possible throughout the rest of the weekend, and mild and comfortable conditions are in the forecast most of next week. Stay tuned to KNIA/KRLS for the latest weather information.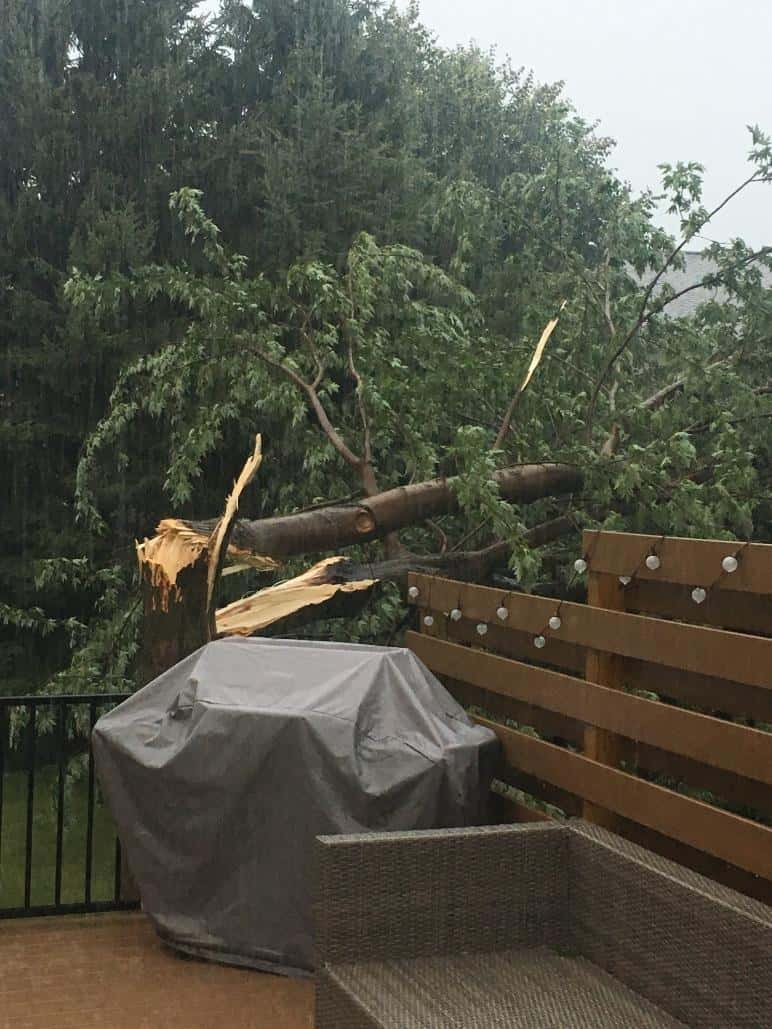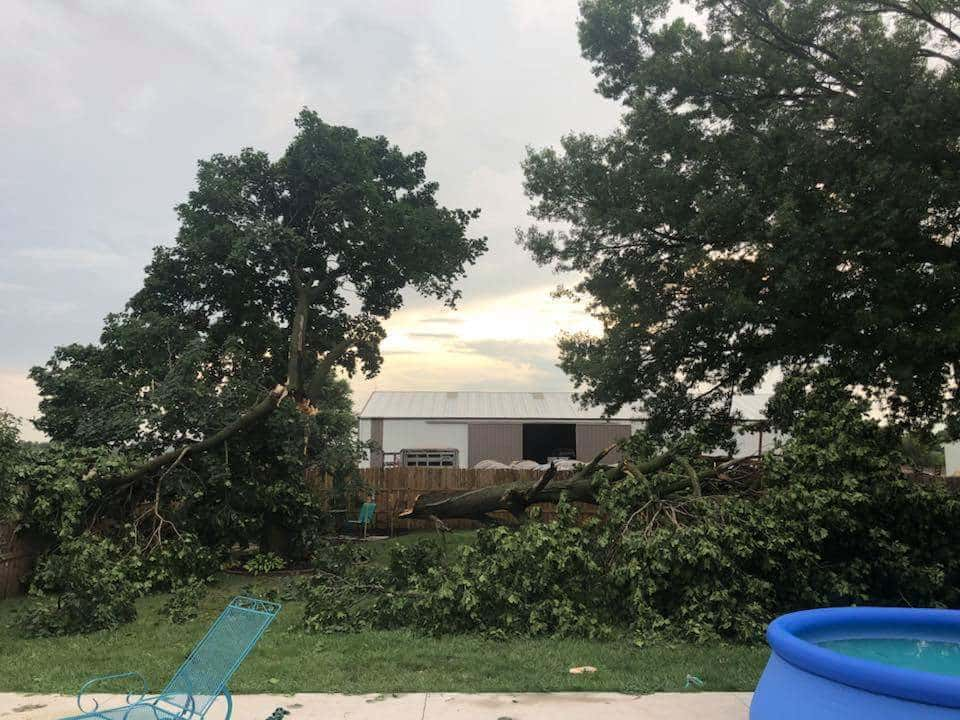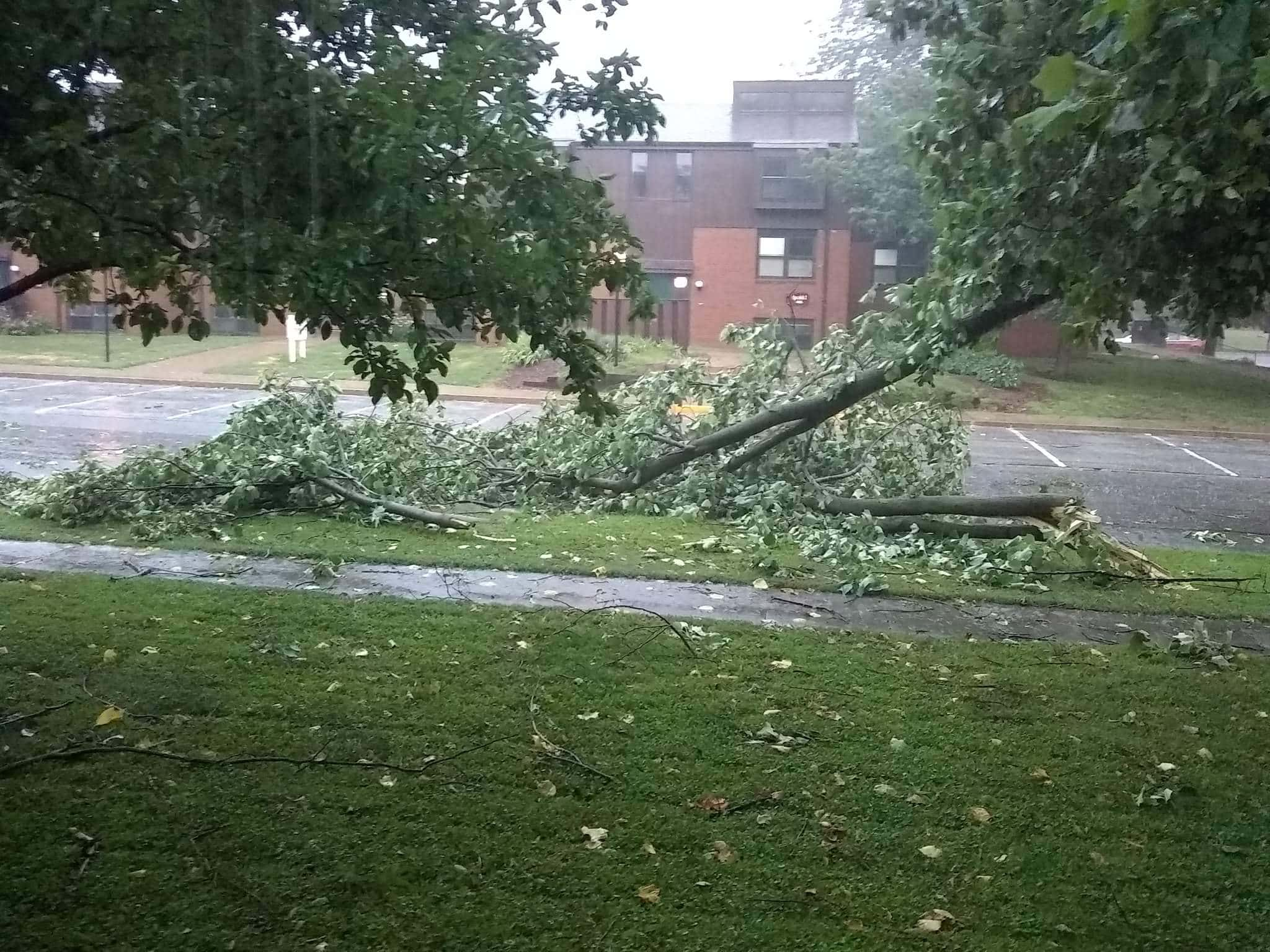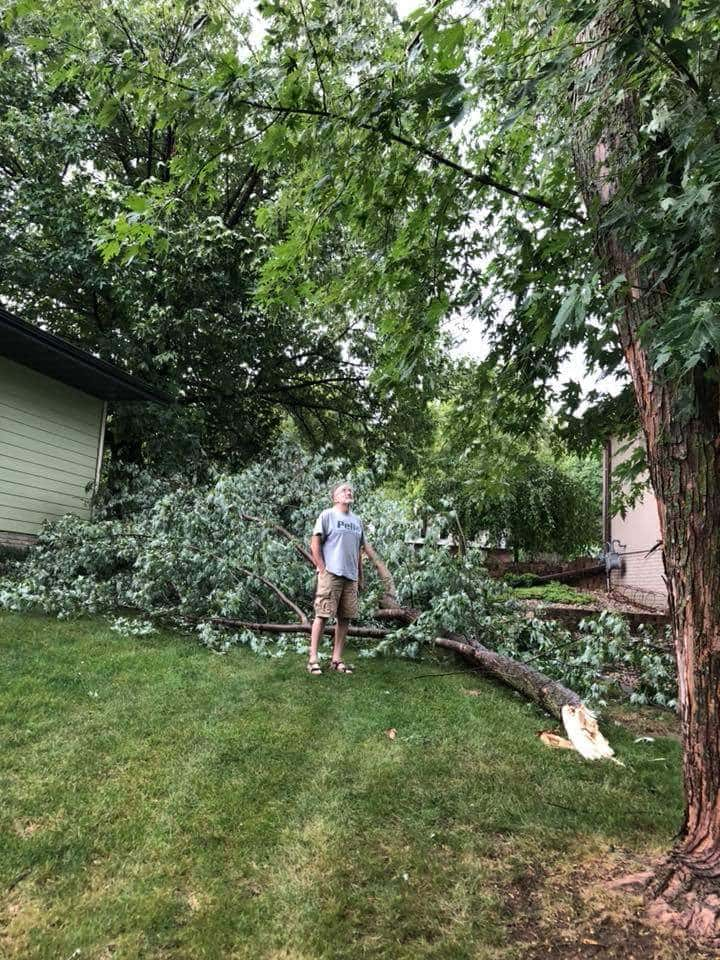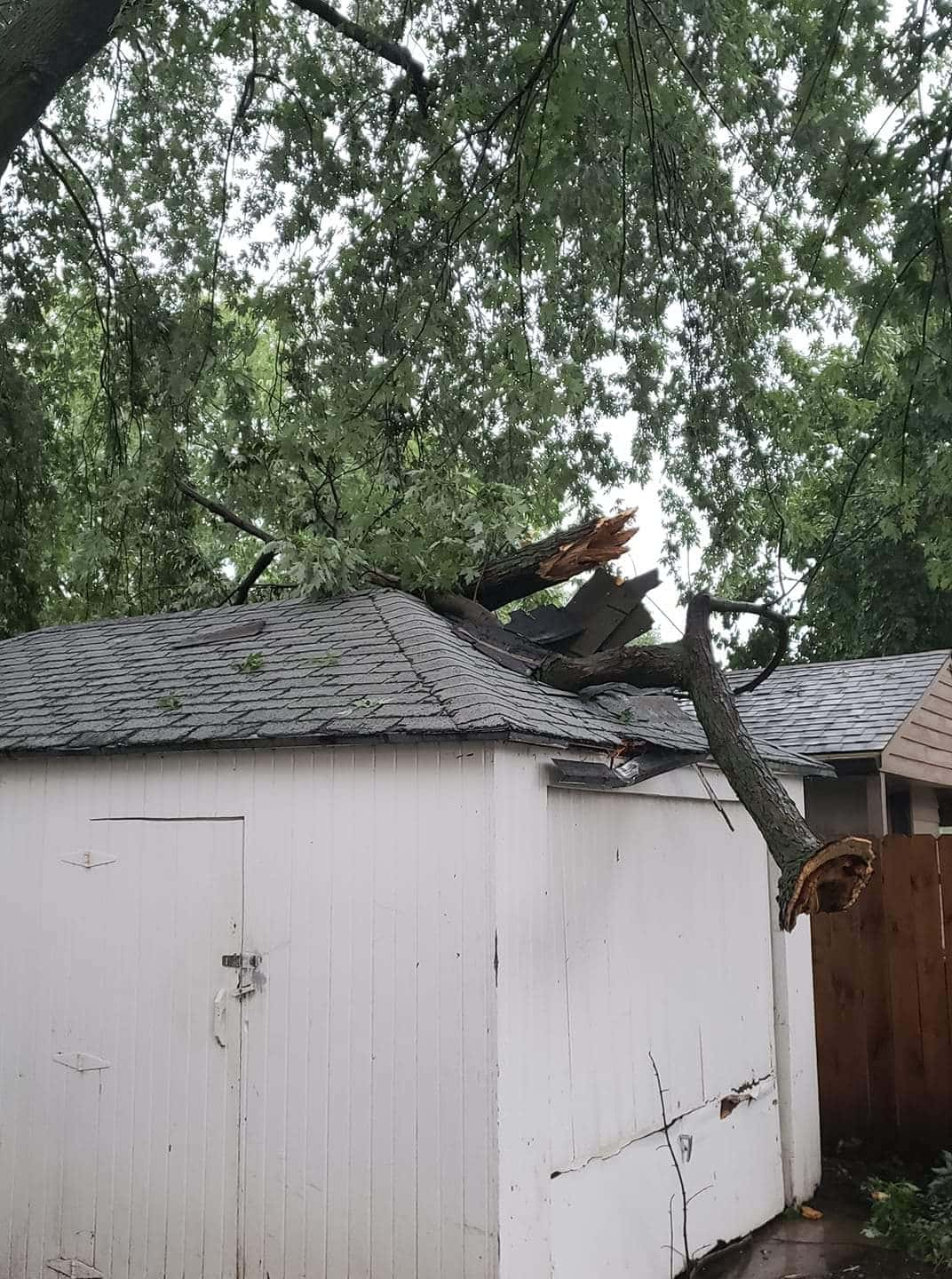 —
Rainfall totals (as of 9:15 p.m.)
KNIA/KRLS Studio in Pella – .7"
KNIA/KRLS Studio in Knoxville – .29"
Lake Red Rock – .28"
Tracy – .38"