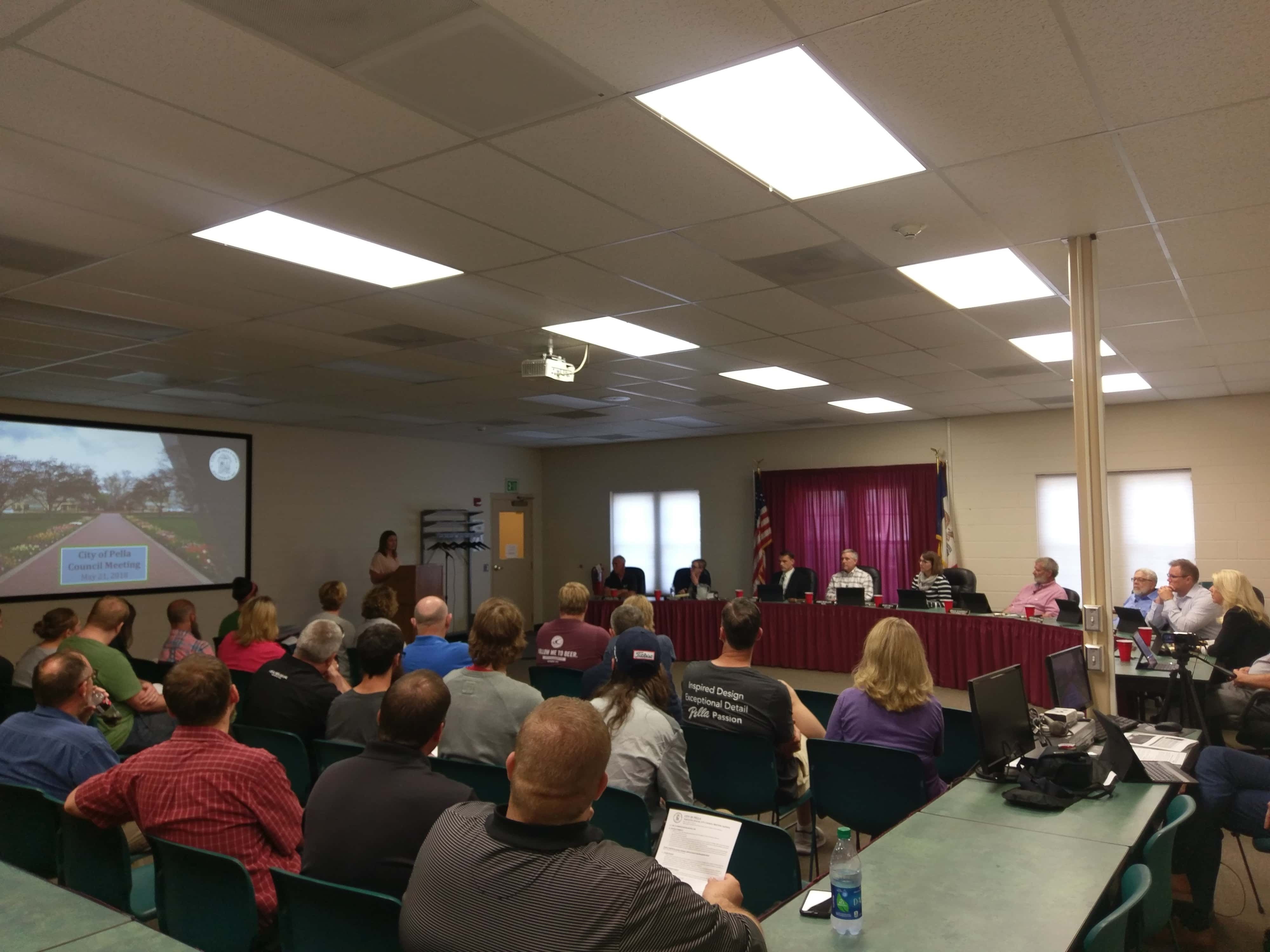 The Pella City Council is expected to review a tabled ordinance that would allow minors into microbreweries at their meeting Tuesday.
City staff originally drafted an ordinance that would allow those under the age of 21 to be in microbreweries if they were accompanied by an adult of legal age, but many on council were concerned about having any minors in an establishment that primarily sells alcohol and tabled the ordinance on July 3rd until they received additional information. In a packet prepared for council, staff provides details about other communities in Iowa with extensive microbrewery legislation and how they deal with the issue. A proposed amendment would require the adult to be the minor's parent or legal guardian.
Owners of the Gezellig Brewing Company, Betsy Duffy and Mindi Vanden Bosch, have indicated they don't plan to proceed with obtaining a special use permit for a microbrewery until the age requirement ordinance is resolved. An ordinance was adopted on July 3rd that allows microbreweries in Pella in all commercial zones except for the Central Business District if the owners complete the special use permit process through the Board of Adjustment.
The Pella City Council meeting begins at 7 p.m. in the Public Safety Complex on Liberty Street.