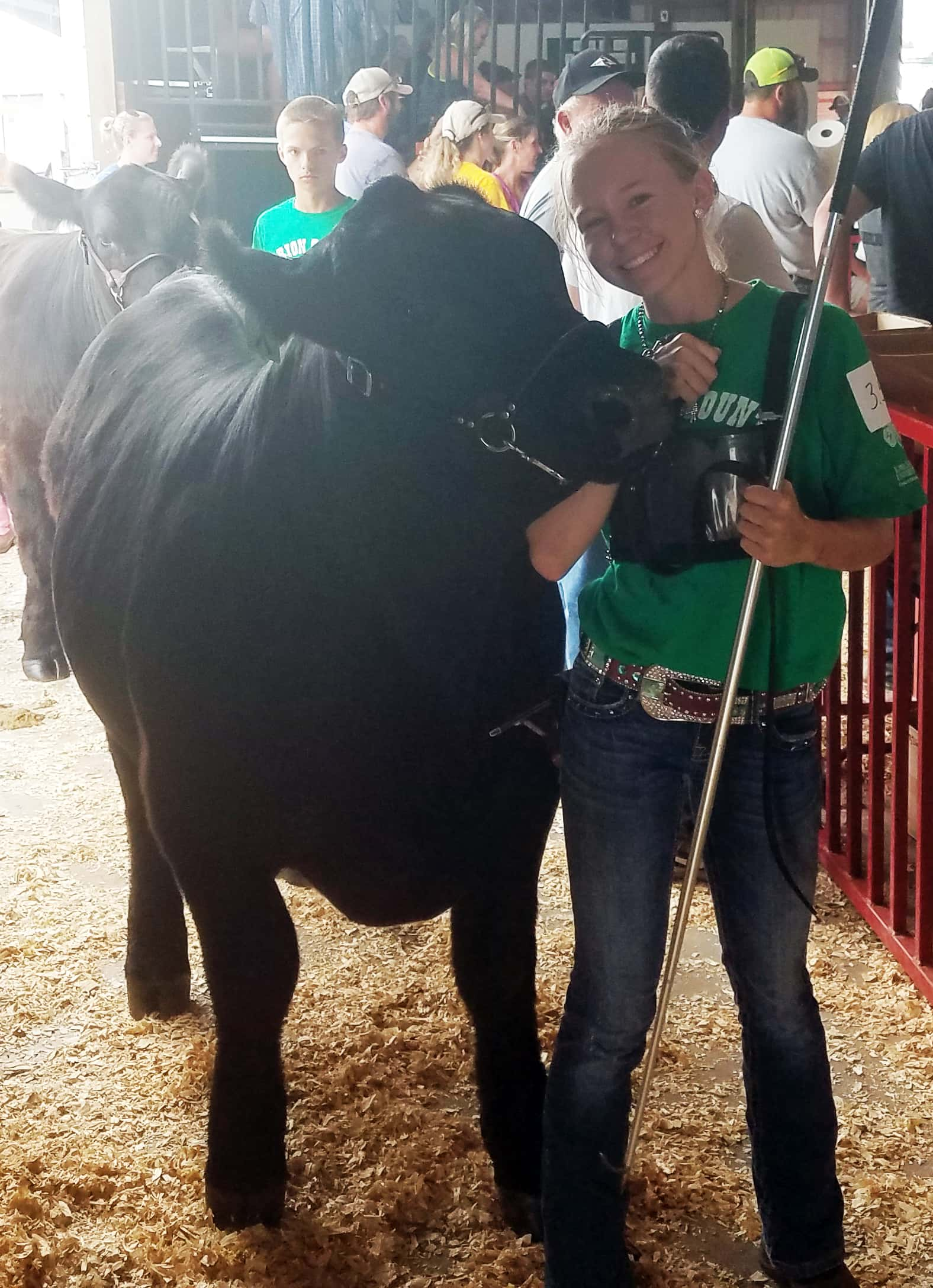 One Marion County Fair 4H competitor, Knoxville High School student Mckayla McGill, is donating the proceeds of her angus steer sale premium to the Holden Cancer Center for Melanoma Research.
McGill, who currently serves as the FFA South Central District Vice President and 4H County Council Vice President, tells KNIA/KRLS News this issue is a personal one.
"My dad was diagnosed with stage 4 melanoma a couple of years ago and this is my way of giving back to them for helping me get my dad back, and they will use the money to find more treatments and a cure for melanoma."
McGill also said that her steer will have a little extra flair for the sale.
"My steer has an ear tag with a melanoma ribbon on it, there are several signs in the barn stating where the money will go, and during the sale I'm painting a ribbon on the side of the steer so show that it is important we raise as much money as possible."
The livestock sale begins tomorrow at 8:30am in the show pavilion.