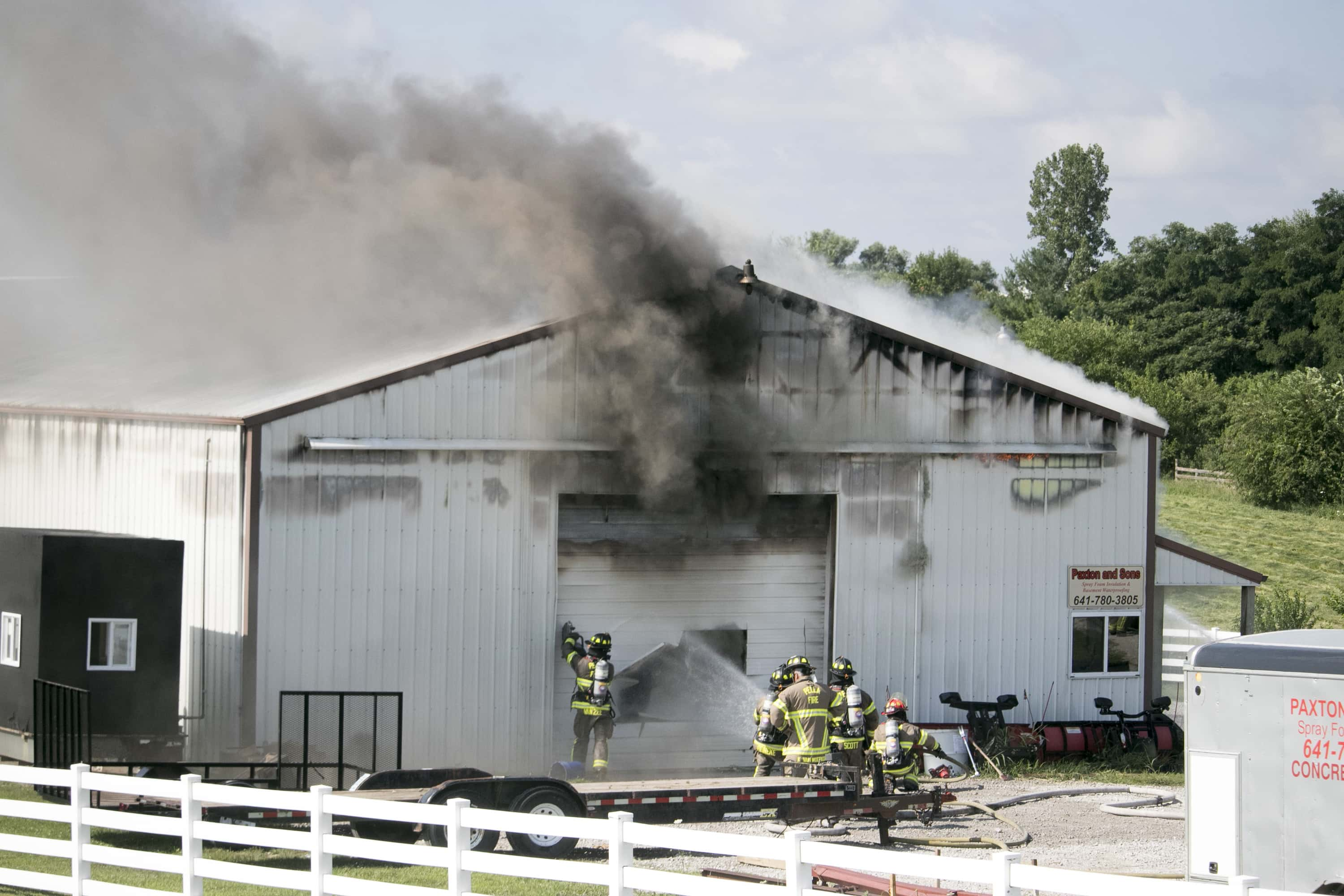 Pella firefighters and other responding agencies battled a fire in a large metal barn at Paxton and Sons Saturday.
Numerous first responders made their way to 2001 Fifield Road at 9:30 a.m. Pella Fire Chief Doug Van Gorkom tells KNIA/KRLS News flames likely started on the second floor, and the access to the structure was difficult due to the extensive metal frame. It took over three hours to extinguish all flames and hot spots. An official cause has not been determined.
Pella Fire, Pella Ambulance, the Pella Police Department, the Knoxville Township Rural Fire Department, Monroe Fire, the Marion County Sheriff's Office, and Marion County Emergency Management all responded.
Van Gorkom is thankful for the response of nearby agencies since Thursday afternoon, as it has been an exhausting few days for Pella emergency services after Thursday's tornado and Friday's storm cleanup. He also thanks the Pella Hy-Vee for providing lunch to all who responded to the tornado and Saturday's fire.
According to their website, Paxton and Sons provides spray foam insulation, blow-in insulation, concrete lifting, and truck bed liners.
No injuries were reported.