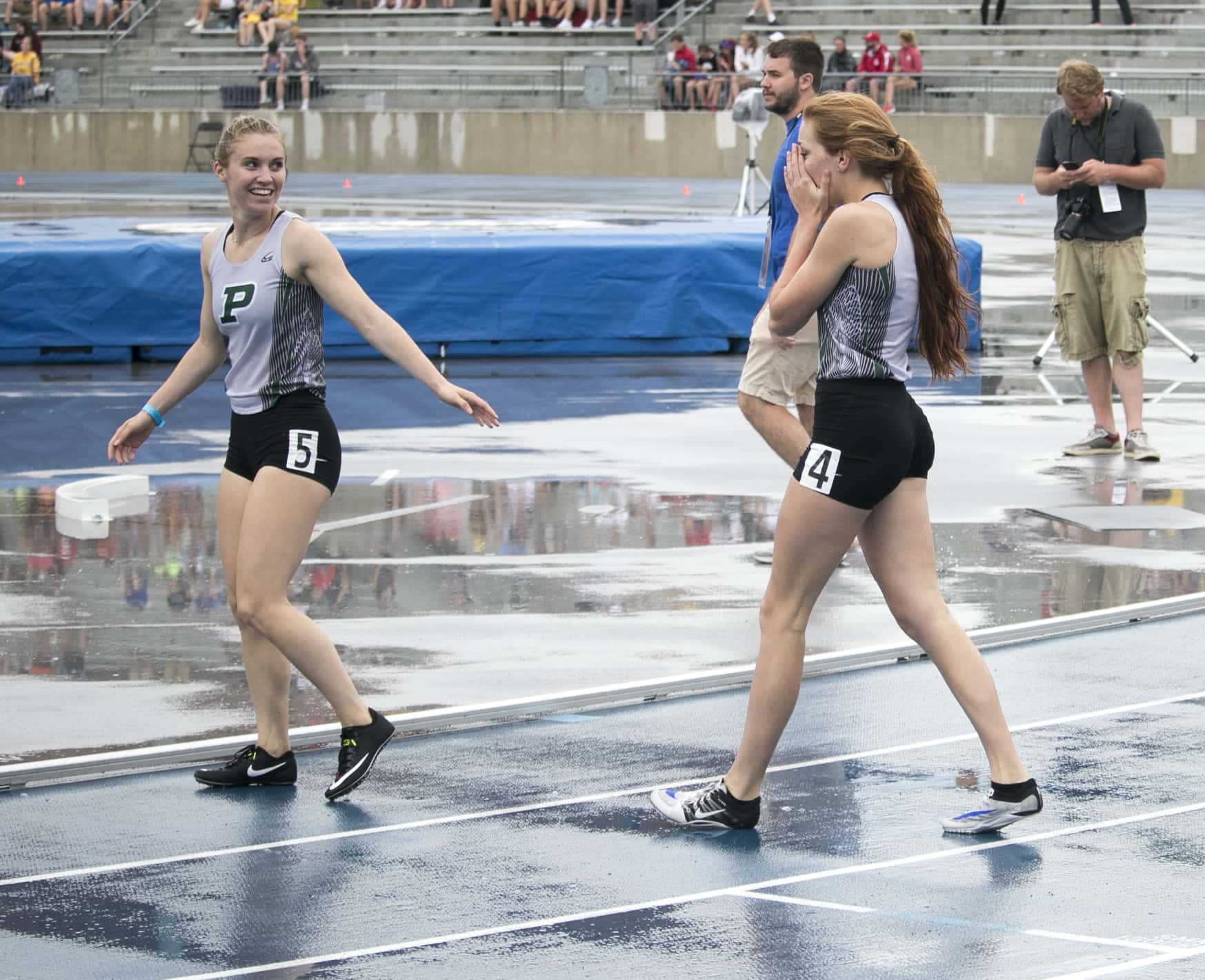 Pella High's top ten countdown continues at number four with another individual championship at the famous Blue Oval at Drake Stadium in Des Moines.
As part of a long-awaited team title in Class 3A for the Lady Dutch track and field program, a now Pella graduate also won the school's first ever individual event championship, sprinter Emily Vos. The speedster sped past the finish line for a school record sub-25 second 200 meter dash on Championship Saturday.
Vos told KNIA/KRLS the journey to even getting to the state tournament was almost halted by a thigh injury suffered at the Drake Relays in April — when, at the time, she thought her high school racing career could be over.
"It was really emotional for me," she says. "I was in four races, but I wasn't sure I was going to get all of those done and score points in those since I pulled my quad at Drake."
Despite limited competition over the last several weeks of the season, Vos came back strong at Drake Stadium in May, guiding Pella with a 4th place finish in the 100 meter dash, and as the anchor in the 4×100 2nd place team and on the 4×200 3rd place relay, school-record clinching team as well.
As part of the 200 meter race, teammate Annika Pingel finished in 3rd place, close behind Vos, which gave Pella 16 crucial points that led to the team's first ever team championship.