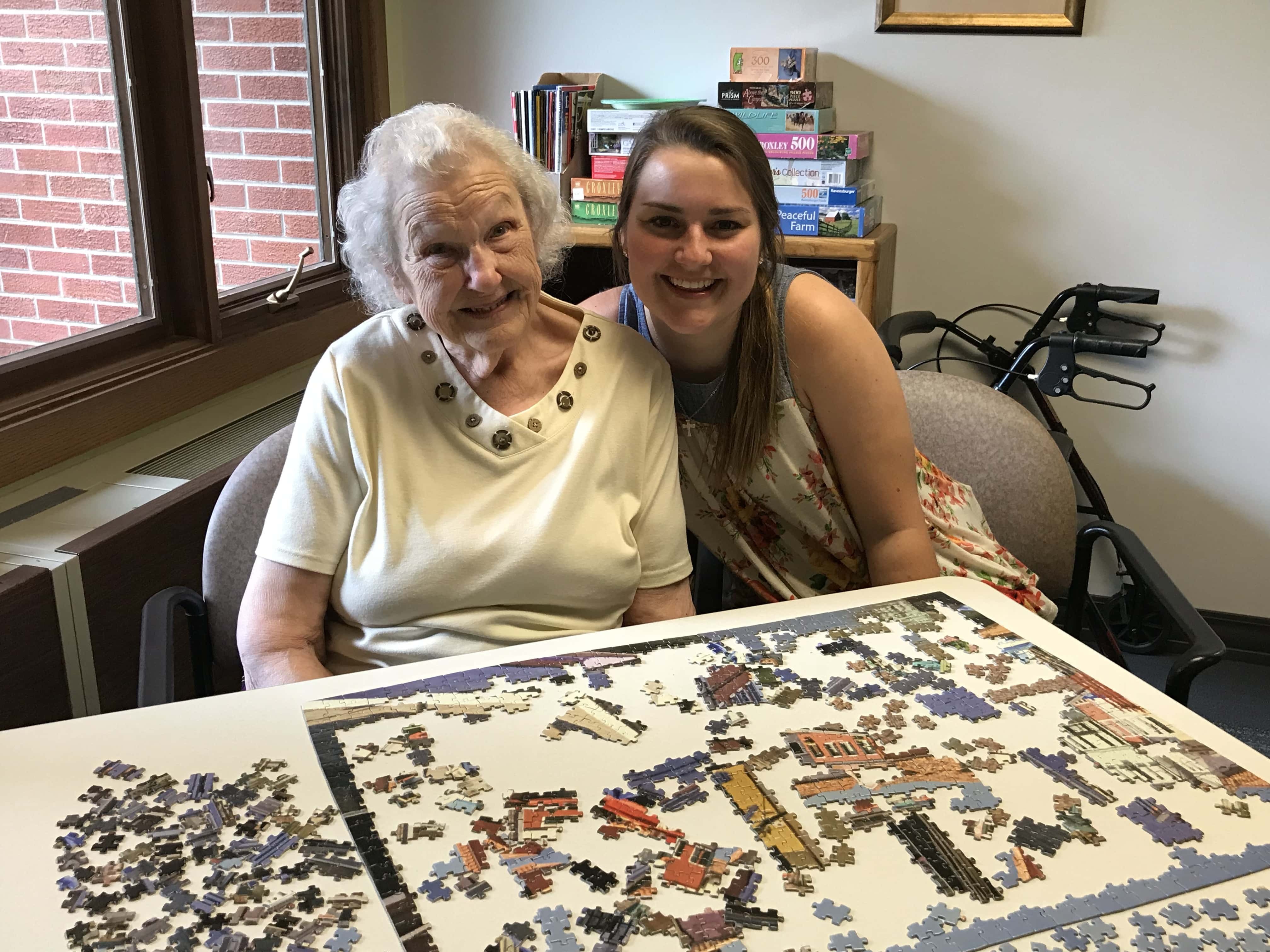 One of the newest residents at Fair Haven East, one of Hearthstone's retirement communities, hasn't even started her career.
Recent Central College Graduate Kari Grindberg has been living at Fair Haven this summer as part of a new internship program through Hearthstone. She tells KNIA/KRLS News the program has been a unique experience for her right out of college, and she's made many new friends over the past several months.
"So there's a lady that lives on my floor and she was kind of having a rough day, so I gave her my number a week before that and told her she could call me anytime," she says. "One afternoon, she was having a rough day so she called me and I went her in there and she started talking and she had me cleaning, vacumming, sweeping off her balcony, and then she wanted to make sure we both had a candy bar at the end."
"I think it really made her day, and it made mine too, just being able to have a conversation wit her and being able to help her out."
Grindberg has been relying on her music background and time at Central to share new information and activities with her new neighbors.
Hearthstone Wellness Director Natasha Nikkel says the pilot program in Pella required the right type of student to engage the residents in their retirement community.
"We had kind of a contract built up when we had her move in and the main part of the contract was just eating meals as much as she can with residents as well as providing two programs a month for our residents, whether that be a sing-along, making salsa with them, she's sharing about Austrian culture upcoming with her study abroad experience," Nikkel says. "We just wanted someone who could connect really well to residents and provide those opportunities on evenings and weekends that we as team members can't necessarily do."
Grindberg, a biology graduate this May, will start a career in Des Moines this fall, with the intention of exploring medical school options. Hear more about the unique summer internship experience on today's Let's Talk Pella.