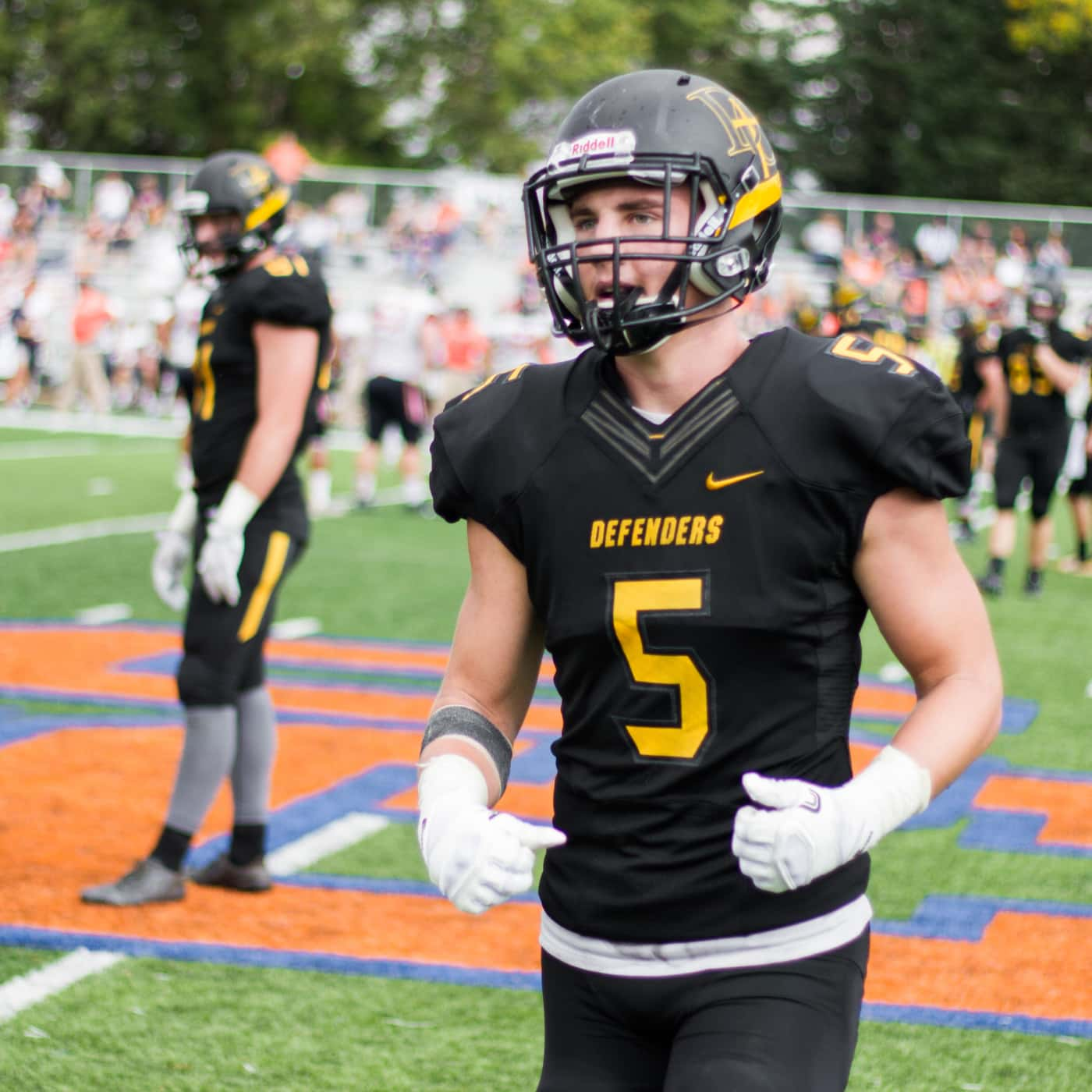 When college football starts this fall, many area fans will have their sights set on Hawkeyes, Cyclones, and the local Central Dutch.
But of all programs in the nation, no school will be more represented by Tulip City athletes than Dordt College in Sioux Center.
A program entering its 11th organized season, the Defenders have no track record of sustained success – 2017 was their first non-losing season (5-5), and before that, had recorded just 17 wins in the first nine years of the program.
However, former Pella Christian Standout Levi Jungling tells KNIA/KRLS Sports he and fellow Eagle David Kacmarynski joined the program after getting to know Head Coach Joel Penner, who since joining Dordt in 2016, has led Dordt to two five win seasons.
"The fact that so many Pella Christian kids go to Dordt is one of the reasons I did not want to go there," Jungling syas. "But I think just going on a visit and talking to Coach Penner, just made it obvious that there is something different about how they run things up there."
Since then, numerous Pella-based athletes have signed up, including Iowa Hawkeye Transfer and two time Pella state champion Noah Clayberg, and Class of 2017 All-State players Lucas Warner of Pella and Alex Huisman of Pella Christian, as well as Little Dutch athlete Reece Schnell. 2015 Pella Christian Graduate Holden Hooyer joined the team after graduation. Dordt begins the season in Forest City against Waldorf on September 1st.