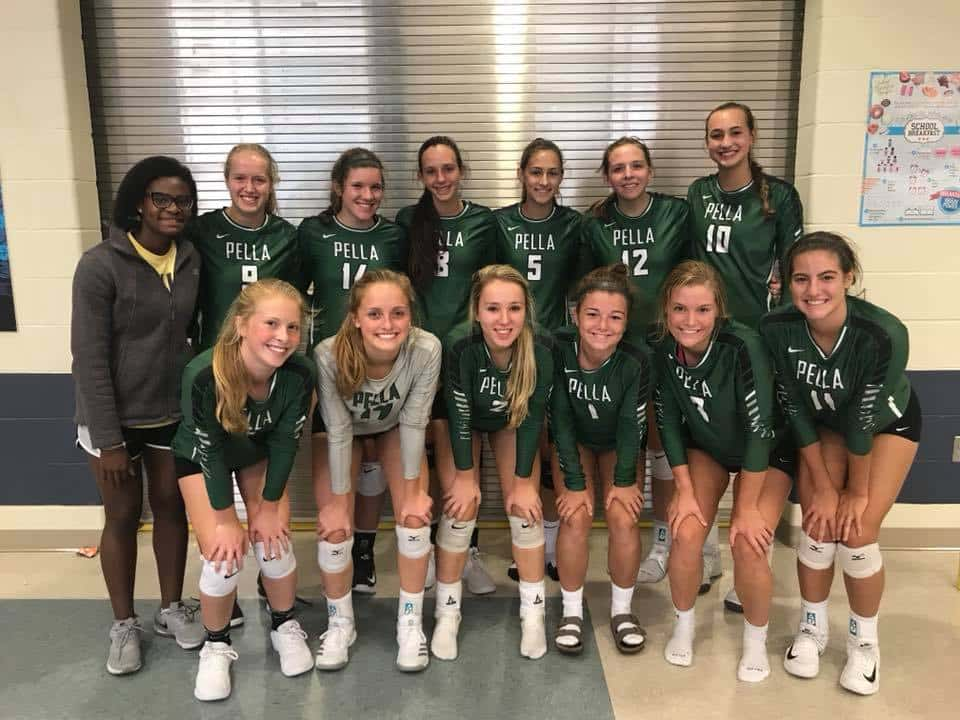 The Pella and Pella Christian volleyball teams traveled to Bondurant for the first tournament of the fall Saturday.
Pella went 5-1 in the silver bracket, earning 2-0 wins over North Polk, Boone, Fort Madison, Carroll and Sidney, with their only loss coming to Class 5A Ames 2-1 (20-22, 23-21, 9-15). Emily Holterhaus had 57 kills over the six matches, Bailey Van Voorst racked up 27 kills, and Natalie Clayberg had 26. Jenna Schulte added 11 total blocks as well.
The Eagles started their season at the invitational, and opened with a 3-3 record. Pella Christian defeated Perry (21-11, 21-14), Williamsburg in a 2-1 comeback (19-21, 21-11, 15-11), and Roosevelt in a 2-1 come-from-behind win (11-21, 21-9, 15-11) and lost to Ft. Madison (21-23, 15-21), Waverly Shell Rock (12-21, 11-21), and North Polk (11-21, 11-21). Setter Emma Huisman had 77 assists and 33 digs, and middle Danielle Vande Voort had 31 kills and 12 blocks.
Pella and Pella Christian will meet at Pella High School for the annual Tulip City showdown Tuesday.