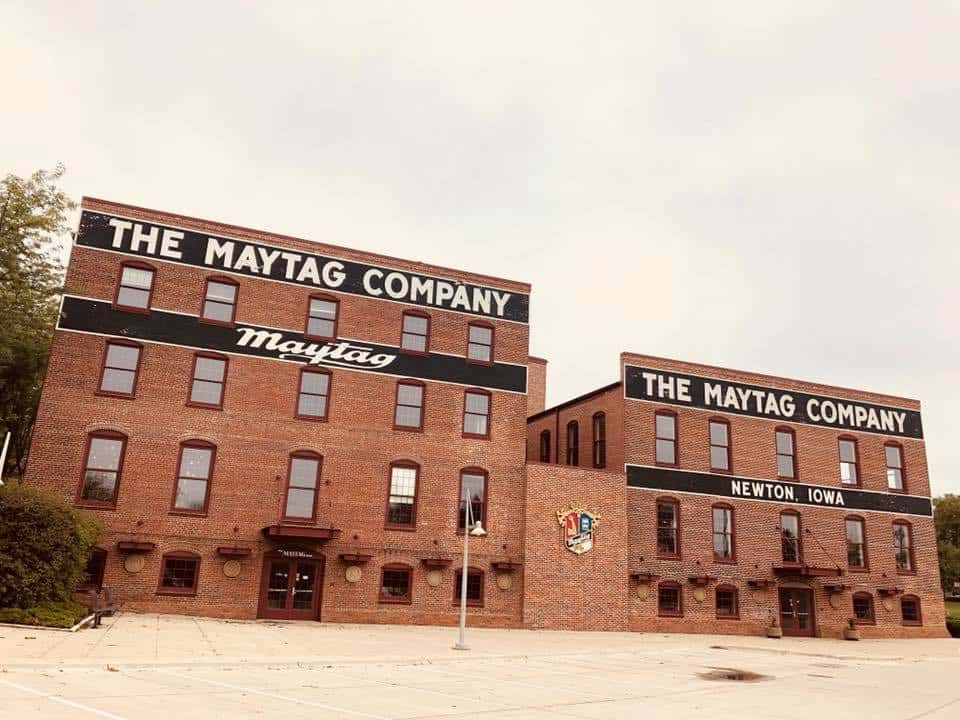 The Gezellig Brewing Company will be leasing space at Legacy Plaza on the Des Moines Area Community College (DMACC) Newton Campus to start their first craft-beer and craft-soda brewing operation.
Betsy Duffy and Mindi VandenBosch, both of Pella, are the owners and operators of the new start-up company. The operation will occupy space in Building 17 of the former Maytag headquarters that once served as a brewing production facility in 2009.
Duffy explains that, the word "Gezellig" is a Dutch word that has no direct translation in English; however it is an adjective that means "cozy, nice, inviting and comfortable." Duffy said their tagline is, "It's like a liquid hug." Duffy said the installation of the brewing equipment is expected to begin the week of September 10 and that they hope to begin brewing shortly after that. No beer can be sold until they receive their brewers' license from the Federal Government.
Once production is up and running full-scale, the Gezellig Brewing Company will open a family-friendly tasting room where patrons can sample the craft beers and craft sodas. The location of the future tasting room is in the basement of the Innovation Center of Building 1 at Legacy Plaza.
Duffy and brewer Mike Street will be the initial employees of the business, which will brew English styles, IPA's, stouts, as well as a wide variety of rotating styles while returning to favorites, all coupled with hand-crafted sodas made with natural ingredients.
VandenBosch and Duffy intend to continue pursuing a taproom location in Pella, with space to brew "special release beers."
The decision to move locations comes after numerous meetings with the Pella City Council and other city boards and commissions working to draft an ordinance allowing microbreweries in the Pella through a special use permit. They are allowed–but only after a special use permit application process through the Pella Board of Adjustment, in commercial zones outside of the central business district.