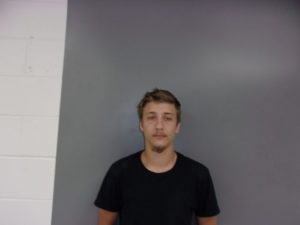 A Knoxville man received a 12 year prison sentence Thursday after agreeing to a plea deal.
According to court records, Andrew Murphy was arrested in April after a traffic stop led to possession with intent to deliver methamphetamine and other drug related charges. After he given a suspended sentence and probation, Murphy was arrested for robbery in July. Murphy ultimately pled guilty to all new charges, and both the state and defense attorney recommended a 10 year sentence for possession with intent to deliver, and 5 years for failure to affix a drug tax stamp to be run concurrently.
Additionally, Murphy was given a 2 year sentence for the robbery charge to be run consecutively with the drug charges for a total of 12 years. Murphy will also have to pay court costs, and obtain both a mental health and substance abuse evaluation.