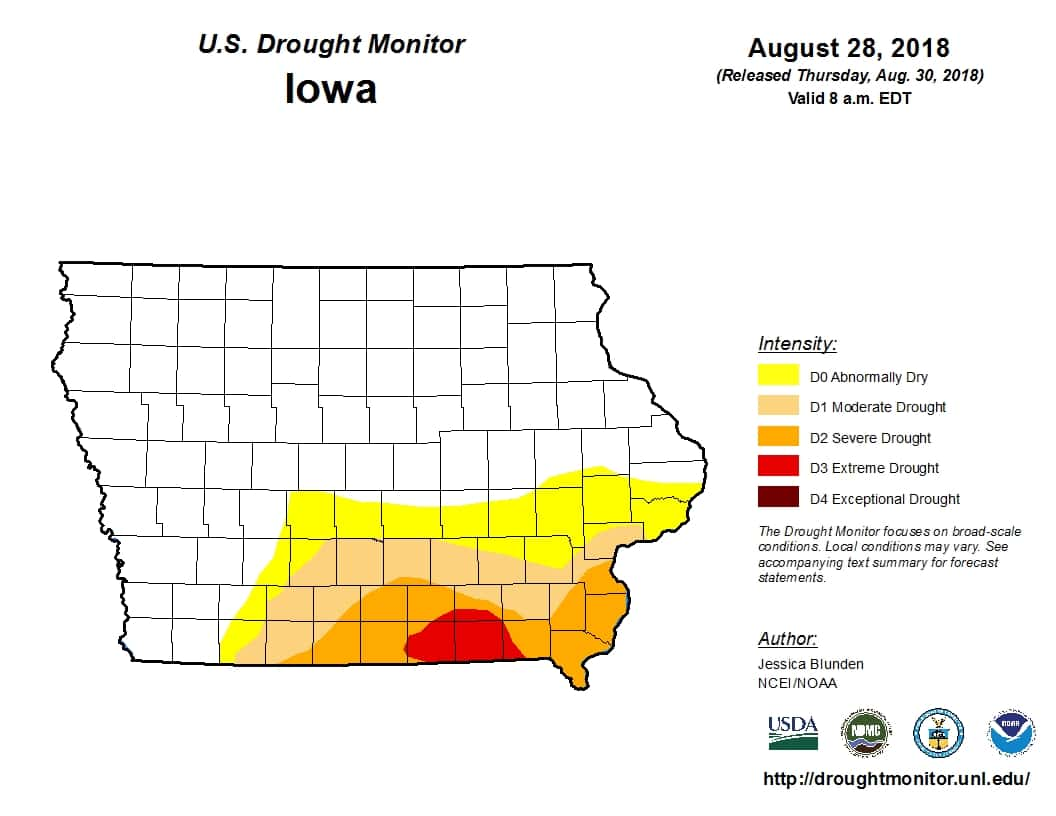 While the latest U.S. Drought Monitor Report showed little change in local conditions, most of this week's rainfall was not included in the latest data.
According to the update, moderate to severe drought remains in place throughout most of south central Iowa. Over the past week, between .5" and 2" of rain fell in most of Marion County.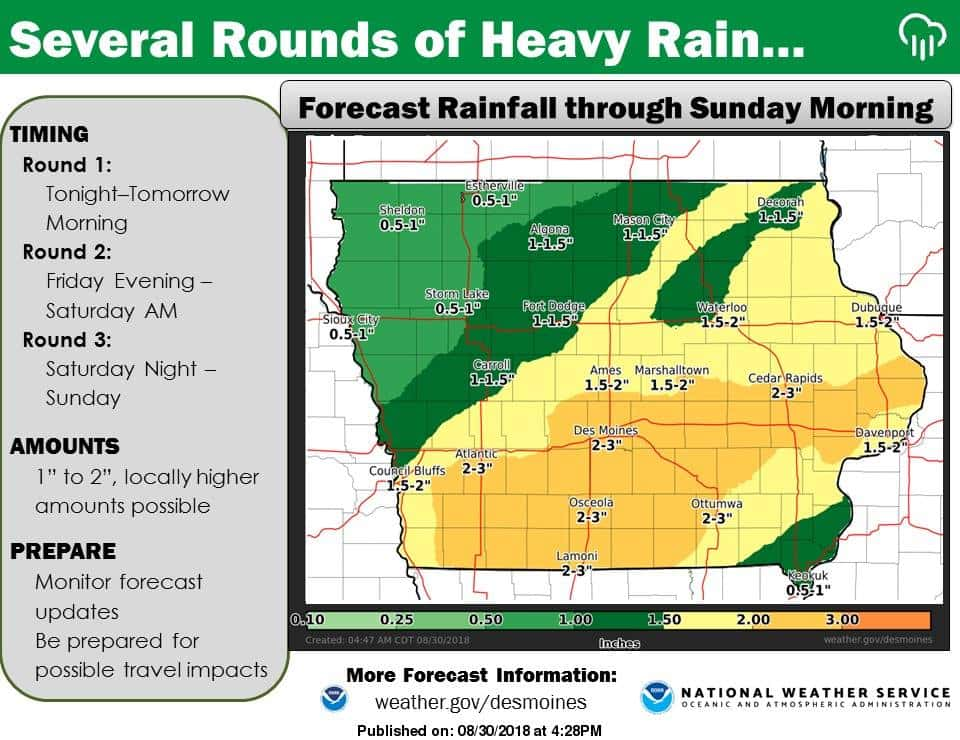 Another 1-2" of rain is possible during a few rounds of showers and storms through Sunday.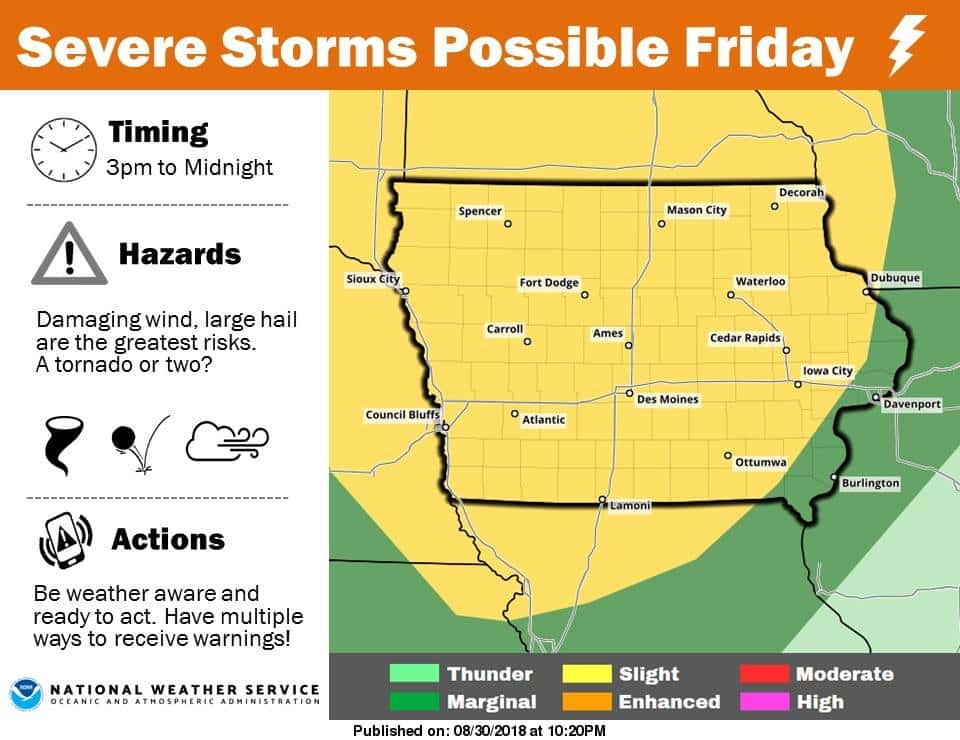 Additionally, a slight risk of severe weather is in place for most of Iowa for rounds of storms throughout today, with damaging winds, large hail, and torrential rain as the primary threats. Stay tuned to KNIA/KRLS for the latest severe weather information.
Weekly Rainfall Totals (Since August 23rd)
Lake Red Rock – 1.45"
English Creek – 1.88"
Tracy – 1.52"
Cedar Creek – 2.15
White Breast near Melcher – 1.11"
Des Moines River Near Swan – .64"