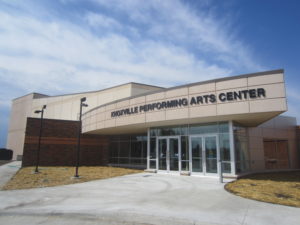 The Knoxville Community School District is holding a community informational meeting tomorrow evening, discussing their next project.
Superintendent Cassi Pearson tells KNIA/KRLS News with the success of their past projects, they wanted to make improvements to one of the biggest draws in town.
"With the tennis and basketball courts being finalized and open to the public, the district is looking to make improvements to Ken Locke Stadium. With where the stadium is located, the district, city, and county can make better use of the facilities with some much needed safety improvements. Eventually, we want to get concerts, other sporting events, and even kids activities taking place on the field."
The meeting will take place at the Knoxville Performing Arts Center, beginning at 6pm.