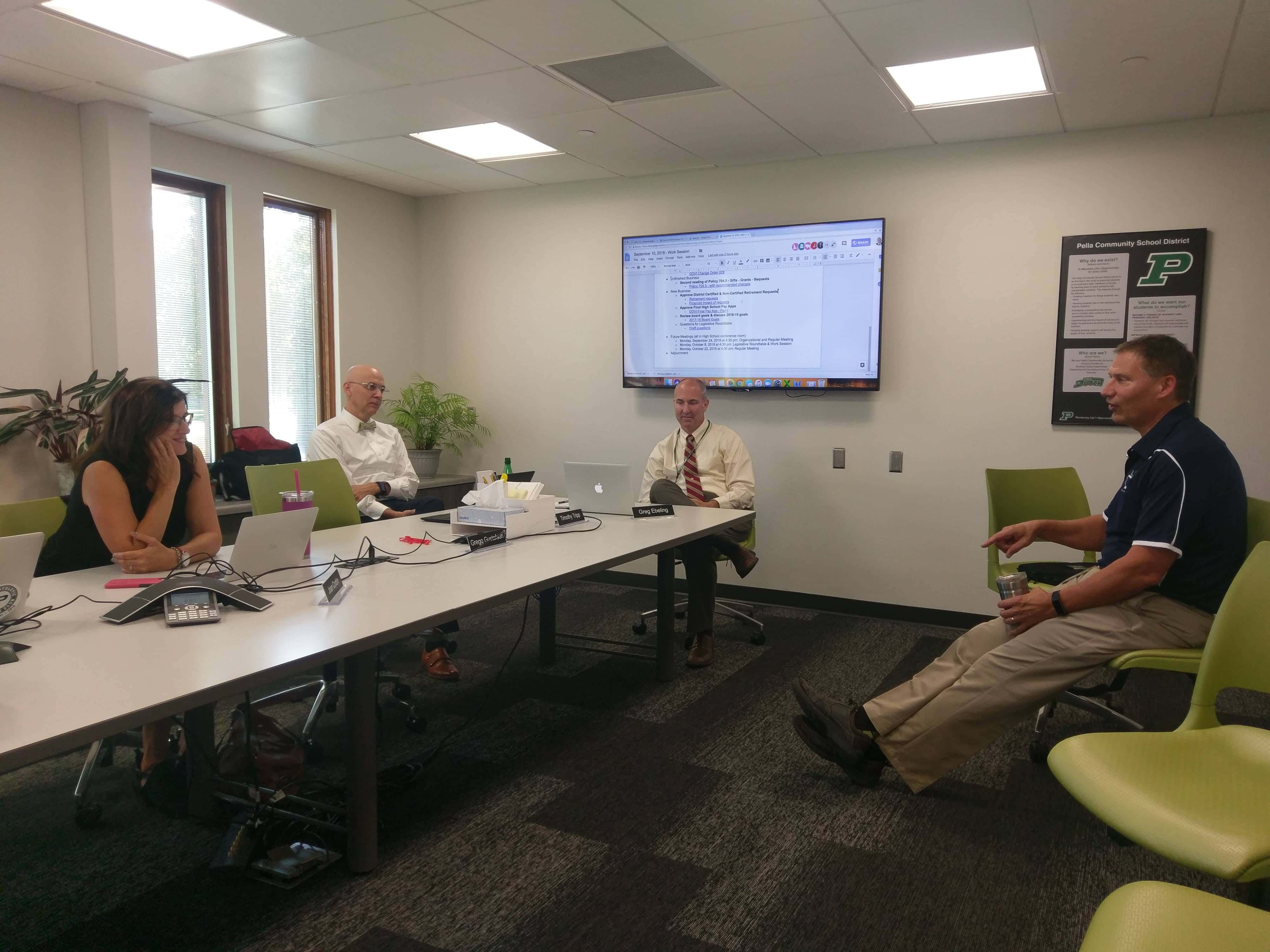 The Pella School Board approved the first round of early retirement applications at their meeting Monday.
The policy was adopted by the board at their August 27th meeting, and provides financial incentives for employees who are 55 or older and have at least 10 consecutive years with the district to retire early in order to cover an upcoming shortfall in the general fund for the next fiscal year. Six staff members have applied, including:
Pella High School Principal Eric Nelson, High School Math Teacher Matt Schulte, High School Spanish Teacher Paloma Soria, Reading Plus Elementary Teacher Cindi Korver, Middle School English Teacher Lu Ann De Haan, and Jefferson Intermediate Music Instructor Lori Lourens.
By replacing those instructors with teachers at the beginning of the pay cycle, it will save the district roughly $170,000 in general fund balance next year, or more than half of a projected shortfall, but cost that same amount in financial incentives for three years out of the administrative fund, which may slightly increase property taxes to make up the difference.
Additionally, the board finalized the district's policy for gifts and bequests as it relates to Title IX, reviewed their goals for the current academic year, and drafted questions for an upcoming October 8th legislative roundtable.