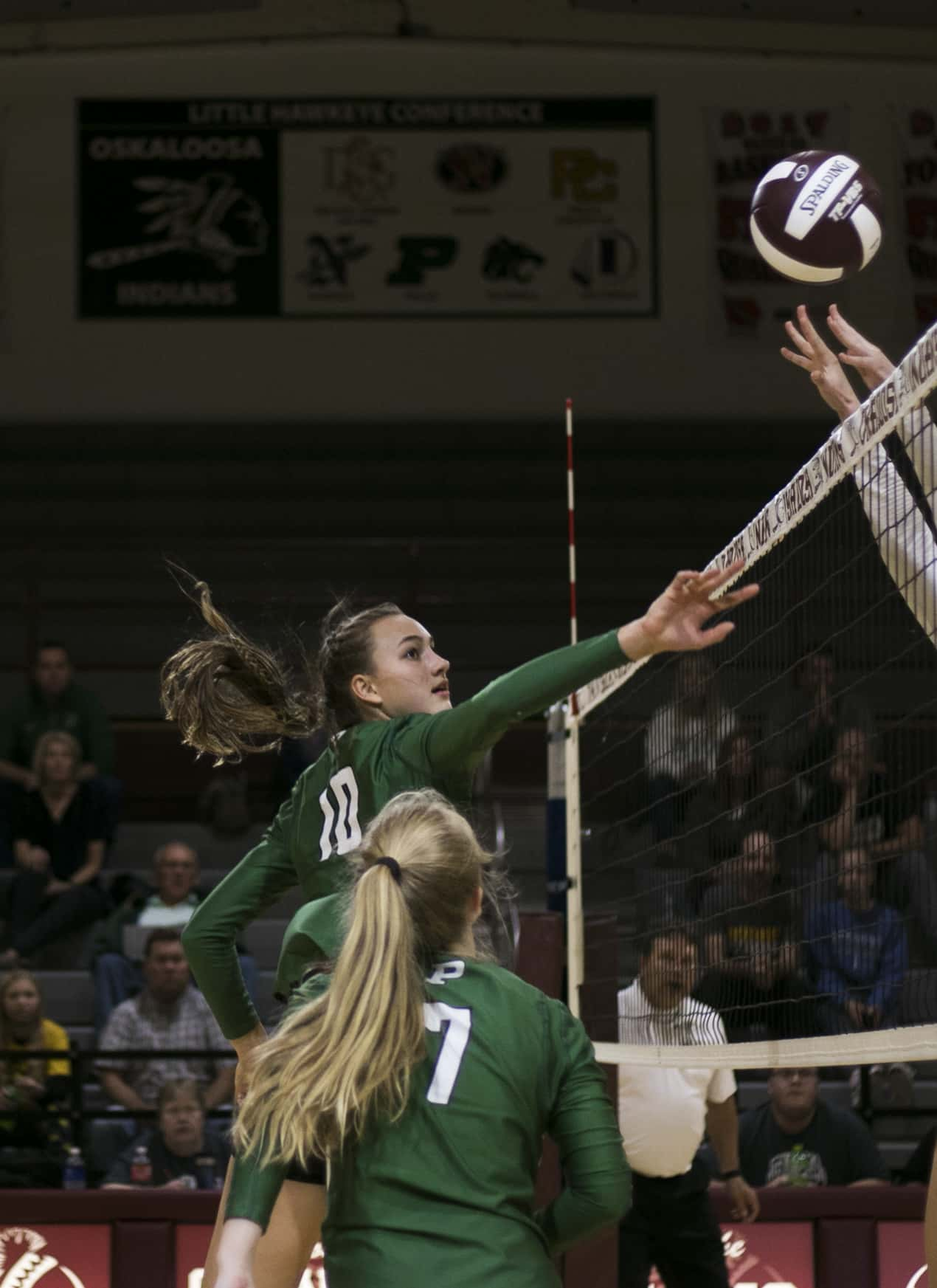 A Lady Dutch senior joined some of the greatest Iowa High School volleyball players in Pella's 3-1 (20-25, 25-18, 25-13, 25-20) victory over Oskaloosa.
Emily Holterhaus crossed the 1500 career kill mark in set one of the match, claiming 24 overall on the night to get to 1518.
Holterhaus gives credit to the great teams she's been on and countless hours of her life playing the game to reaching the milestone.
"It really shows how hard work pays off, you really have to put in a lot of time and effort in the gym," she says. "Really, it's my teammates, without them, if I don't have a set or I don't have a pass, then I can't get that kill."
Tune into local sports Thursday to see where Holterhaus stacks up on the list of all-time kills leaders, and listen to an interview with Emily on Wednesday night's Marion County PM Sports Page at 6 p.m. on KNIA/KRLS.