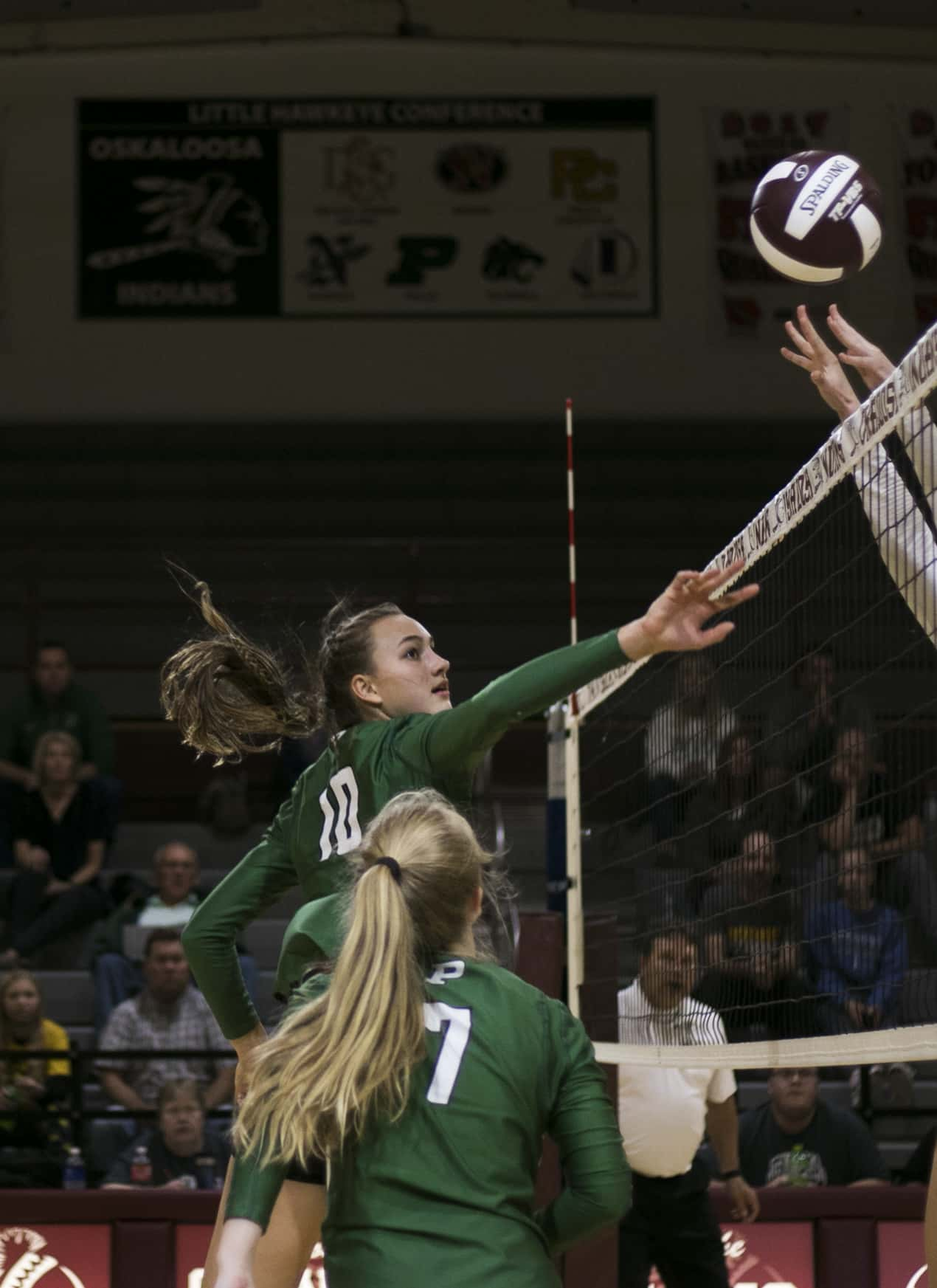 A Lady Dutch senior joined some of the greatest Iowa High School volleyball players in Pella's 3-1 (20-25, 25-18, 25-13, 25-20) victory over Oskaloosa.
Emily Holterhaus crossed the 1500 career kill mark in set one of the match, claiming 24 overall on the night to get to 1518.
Holterhaus gives credit to the great teams she's been on and countless hours of her life playing the game to reaching the milestone.
"It really shows how hard work pays off, you really have to put in a lot of time and effort in the gym," she says. "Really, it's my teammates, without them, if I don't have a set or I don't have a pass, then I can't get that kill."
Tune into local sports Thursday to see where Holterhaus stacks up on the list of all-time kills leaders, and listen to an interview with the senior on today's Marion County PM Sports Page at 6 p.m. on KNIA/KRLS.
As for the rest of the match, No. 6 Pella had to battle back from an early deficit after dropping the first set 20-25. However, the Lady Dutch took control, with their serve and attack keeping the Indians off balance to win the final three sets in a hard-fought contest. Head Coach Catie Brand tells KNIA/KRLS Sports despite a not-so-perfect night when it came to errors, she was excited to see her team maintain a high-level of energy.
Natalie Clayberg tacked on 13 kills, and Jenna Schulte had 8. Pella produced eight service aces, include three from Clayberg and two from Kennady Klein. The 17-4 Lady Dutch return to action Thursday at the Newton tournament.