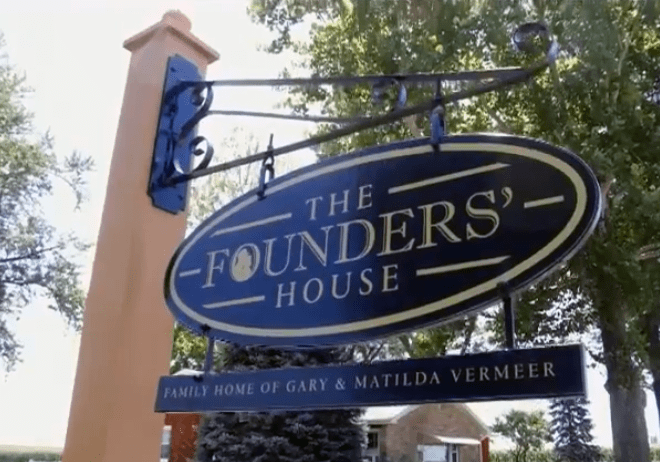 Vermeer Corporation is once again opening the Founders' House for tours to celebrate what would be the 100th birthday of Gary Vermeer.
The house at 1688 Adams Avenue will be open on this Friday from 4 to 8 p.m. and this Saturday from 10 a.m. to 2 p.m. Gary Vermeer, the founder of the corporation bearing his last name, was born on September 29th, 1918, and the leadership of the company remains in his family, with his daughter Mary Andringa serving as current chair of the board and her son Jason leading daily operations as CEO and President.
The Founders' House has been listed on the National Register of Historic Places.