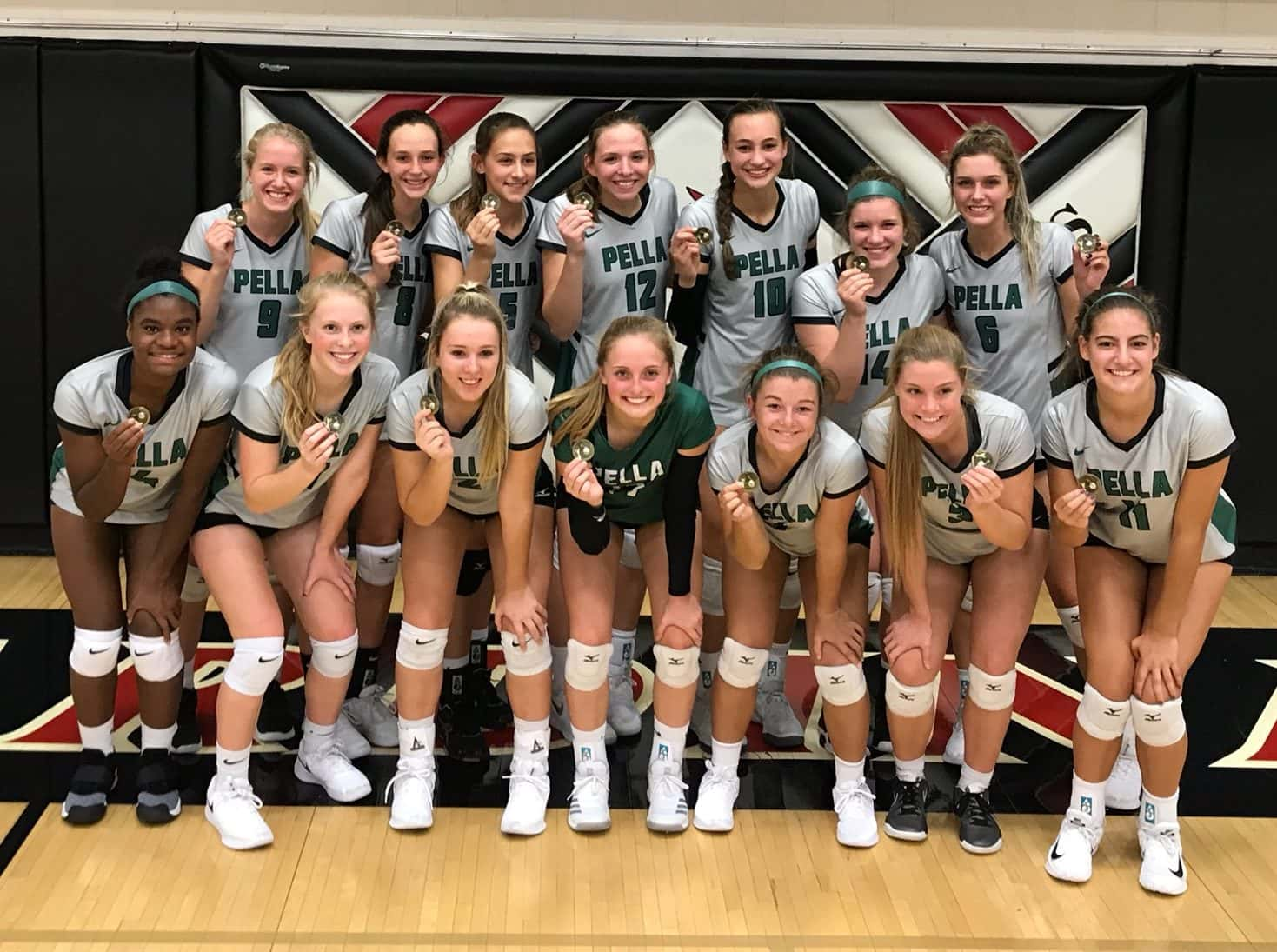 No. 6 Pella took care of business and swept their way to claiming the title of the Newton tournament Thursday.
The Lady Dutch swept the competition, winning 2-0 over Eddyville-Blakesburg-Fremont (21-8, 21-12), Boone (21-18, 21-9), and Grandview Christian (21-14, 21-16).
Emily Holterhaus added 32 kills to her impressive career and season totals, as she passed former Twin Cedars standout Lindsay Hoehns on the all-time kills list.
Natalie Clayberg added 14 kills and Jenna Schulte had 11, and freshman Anna Vander Wall assisted on 36.
Pella, now 20-4, remained No. 6 in this week's Class 4A rankings, with an important matchup looming on Tuesday, as No. 4 Dallas Center-Grimes comes to town Tuesday evening.