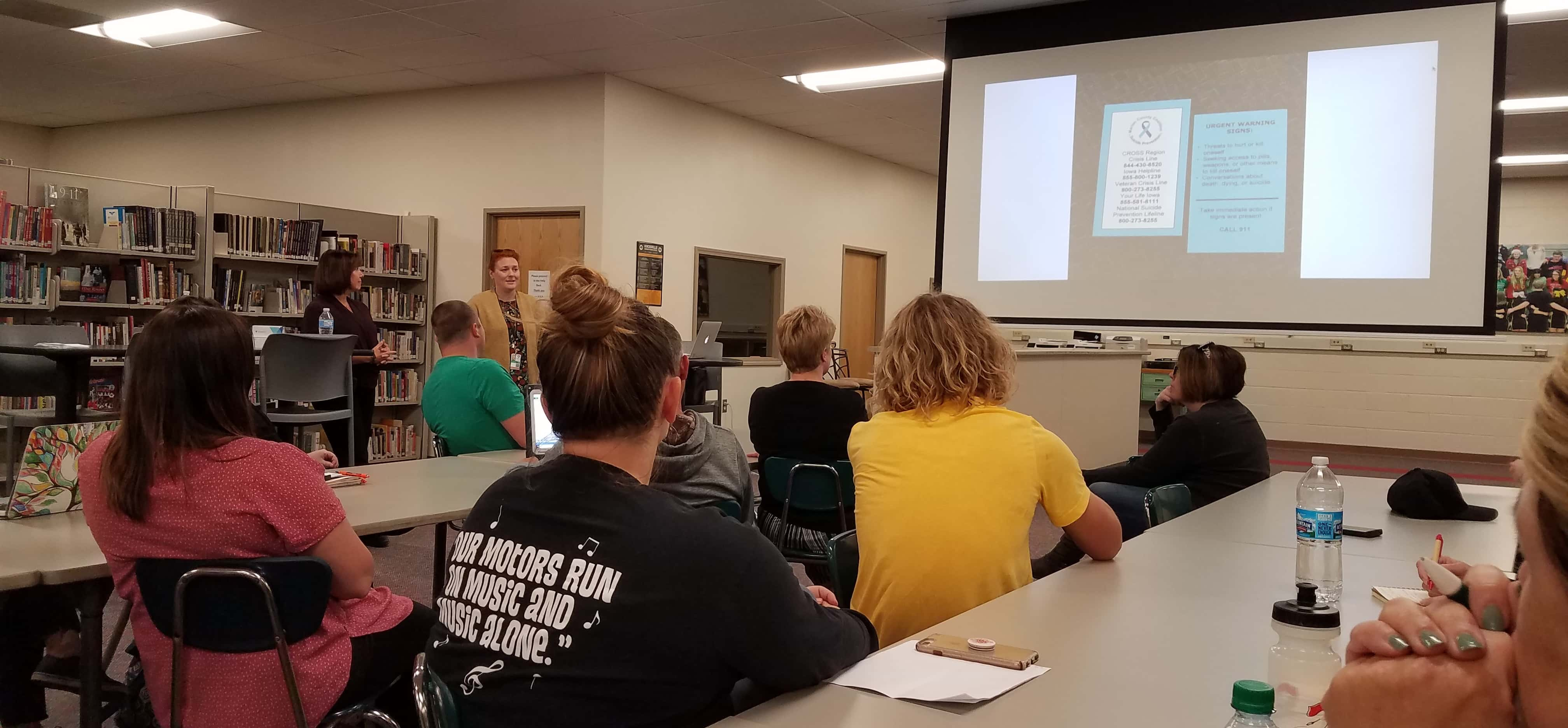 Plenty of people have shown an interest in helping to bring down Marion County's suicide rate; now, the real work is underway as these volunteers start to implement a plan to combat the problem.
Members of the Marion County Coalition for Suicide Prevention gathered for a work session Wednesday night at the Knoxville High School media center; they seek to capitalize on the interest built during other suicide prevention events this month, and find ways to reach the public.
One objective will involve fundraising; over 400 persons have been trained in mental health first aid and know what steps to take if they encounter someone considering suicide. But the supply of training manuals is running low, and around $3,000 will be needed to replenish it.
The Coalition will also seek out other potential partner agencies it can work with.