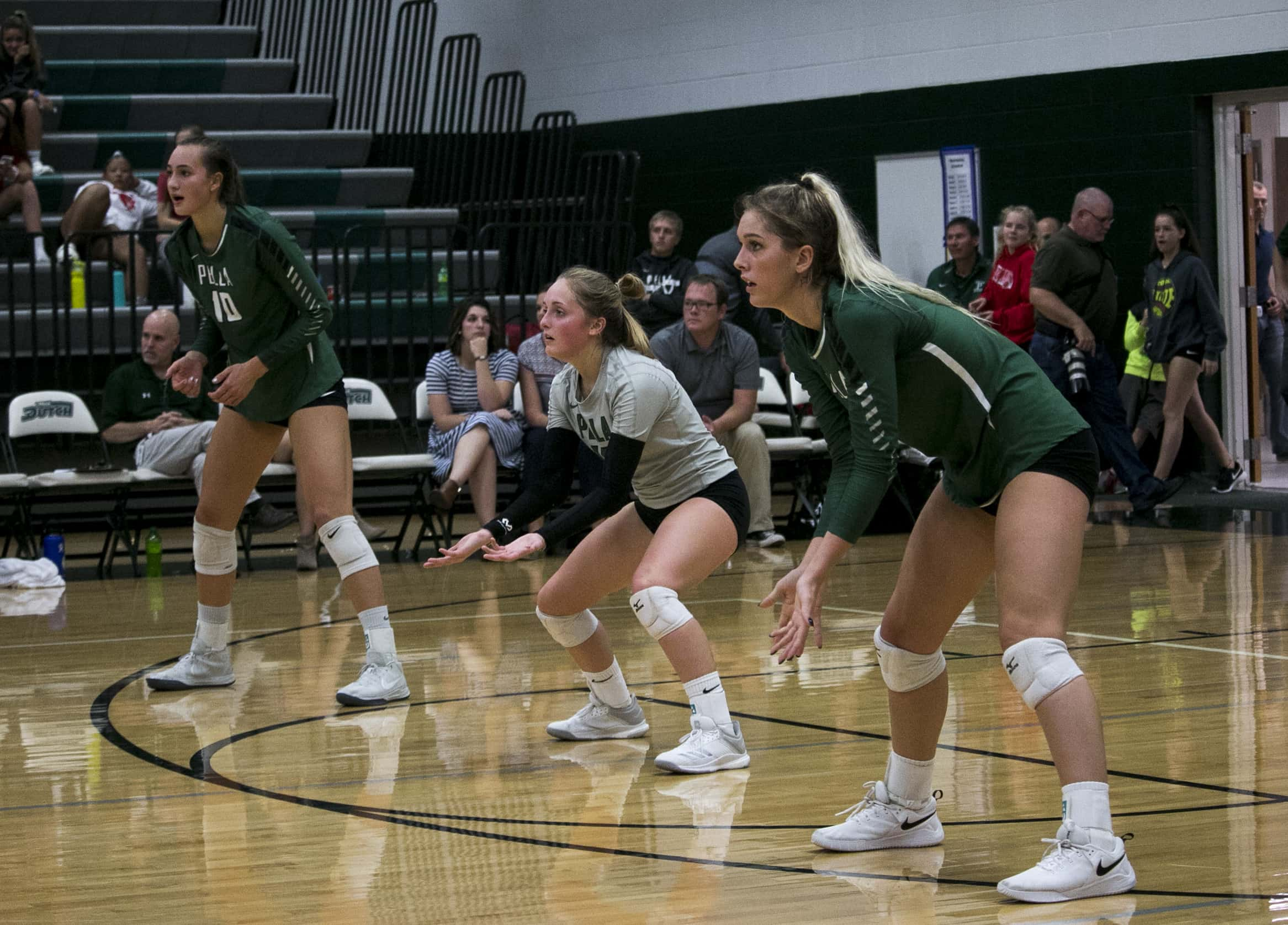 Rallying back from several five-point deficits, the No. 6 Pella Lady Dutch claimed victory in a five set epic (20-25, 25-23, 25-23, 25-17,18-16) with No. 4 Dallas Center-Grimes Tuesday night.
On senior night, Pella had to battle in front of a loud, rowdy home crowd against the defensively sound Fillies over the course of what became a two-hour, forty-five minute marathon.
Pella climbed out of late holes in the 2nd and 3rd sets, but took each of those. However, the Fillies came out firing in set four before a back and forth final 34 points ultimately landed with the Lady Dutch, even after trailing match-point 12-14.
Head Coach Catie Brand tells KNIA/KRLS Sports the heart shown by both teams shows the type of effort it will take to make a deep run in the playoffs, especially in the matchup between two state tournament contenders.
"It's the time of the season that these kinds of tests, both mentally and physically, show you what you're made of, and tonight, I think we saw what we were made of, and what we were able to do and comeback, play hard, and play smart," he says.
The Lady Dutch were paced by 31 kills from Emily Holterhaus and 13 from Natalie Clayberg. Kennady Klein served the final five points to comeback in set three and tallied 35 digs. Pella honored their seven seniors before the game.
The 21-4 Lady Dutch next host their home tournament Saturday.