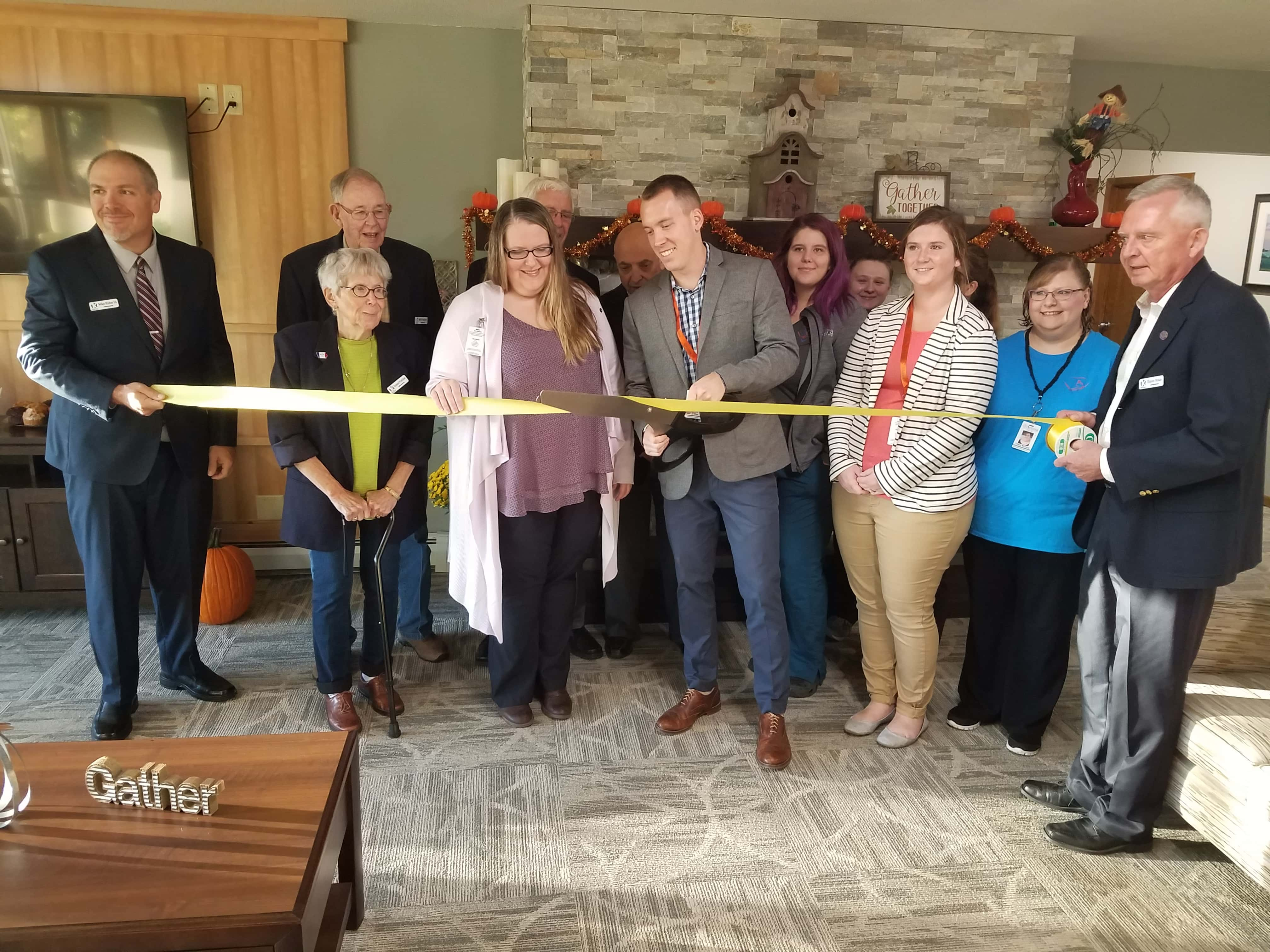 Accura Healthcare officially celebrated the opening of its newly-renovated lobby, with a ribbon cutting on Thursday morning.
The redesigned main room at the long-term care facility on North 7th Street in Knoxville has a more homey feel; Executive Director Brady Allen from Accura tells KNIA/KRLS News nursing homes have a reputation for being a bit sterile, so he and his staff made sure to give the entrance room a friendlier appearance.
"A lot more of a warm, cozy environment than what it used to be; and really, the overall goal was to make it more home-like, and I think we've definitely accomplished that," Allen says.
Allen says they spent about four months renovating the front room, and the staff and residents patiently worked around it; the new room has been in use for about three months, but he says there's still some touch-up work being done.
Similar changes will soon be made to a second common room on the premises.