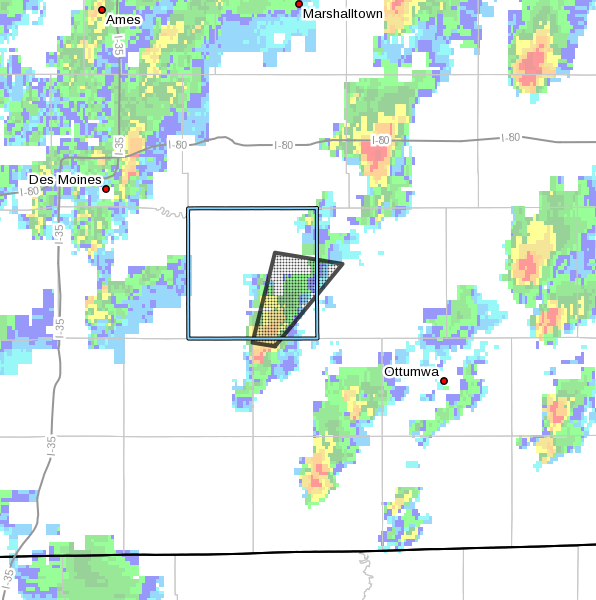 Brief tornado warnings impacted southeastern Marion County and much of the region this afternoon.
The KNIA/KRLS Severe Weather Action Team was on the air twice, from 2:20 to 2:45 and again from 3:45 to 4:05 for two warnings issued primarily impacting areas south and east of Knoxville and Pella. Five staff members contributed to live, on-air coverage, and WeatherEye provided numerous updates throughout the storms. Overnight flooding remains a concern, as a flood watch has been issued for all rivers and streams until 7 a.m. Wednesday. Numerous roads have been closed due to flooding as well. Click here for an updated list.
The KNIA/KRLS Severe Weather Action Team is on the air for any tornado or severe thunderstorm warning for any portion of Marion County, with backup generators ensuring the coverage stays on if the power goes out.