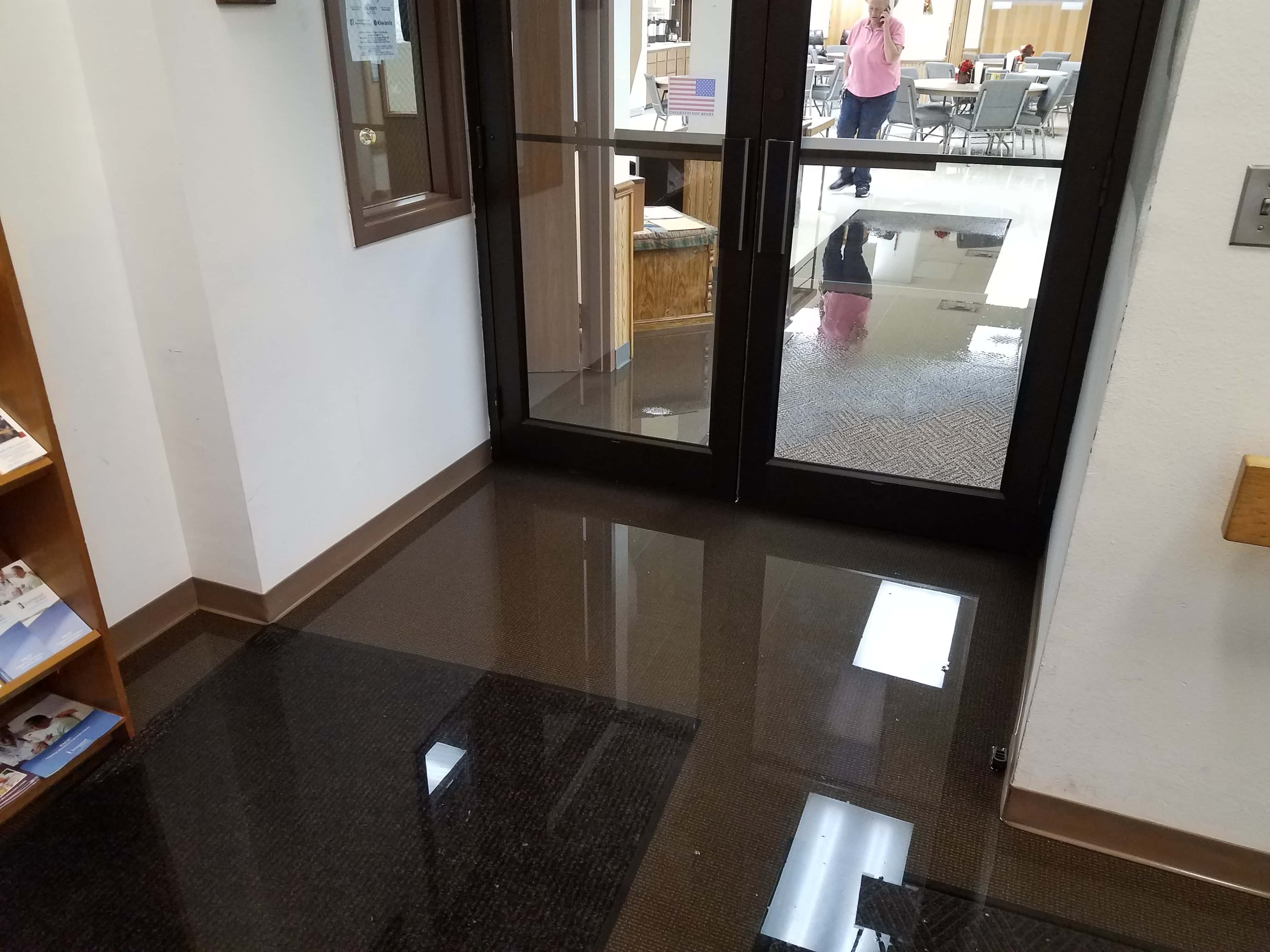 The Knoxville Senior Center was hit hard by Tuesday's flooding, and its dining room will be closed for the next few weeks — but meal service will continue.
Rain left substantial flooding in the center's dining room and office areas; the center in the basement of Knoxville City Hall was forced to close for the day, and meals were cancelled altogether.
The flooding did not affect the kitchen, thanks to a slight incline between it and the dining room; but Kim Dorn from the Marion County Public Health Department says repair work to the dining area may take up to a few weeks.
So the dining room will stay closed, while the kitchen remains in operation; meals will still be prepared for their other sites, home delivered meals will still go out, and people who normally eat at the Knoxville location can get food packaged for carry-out.