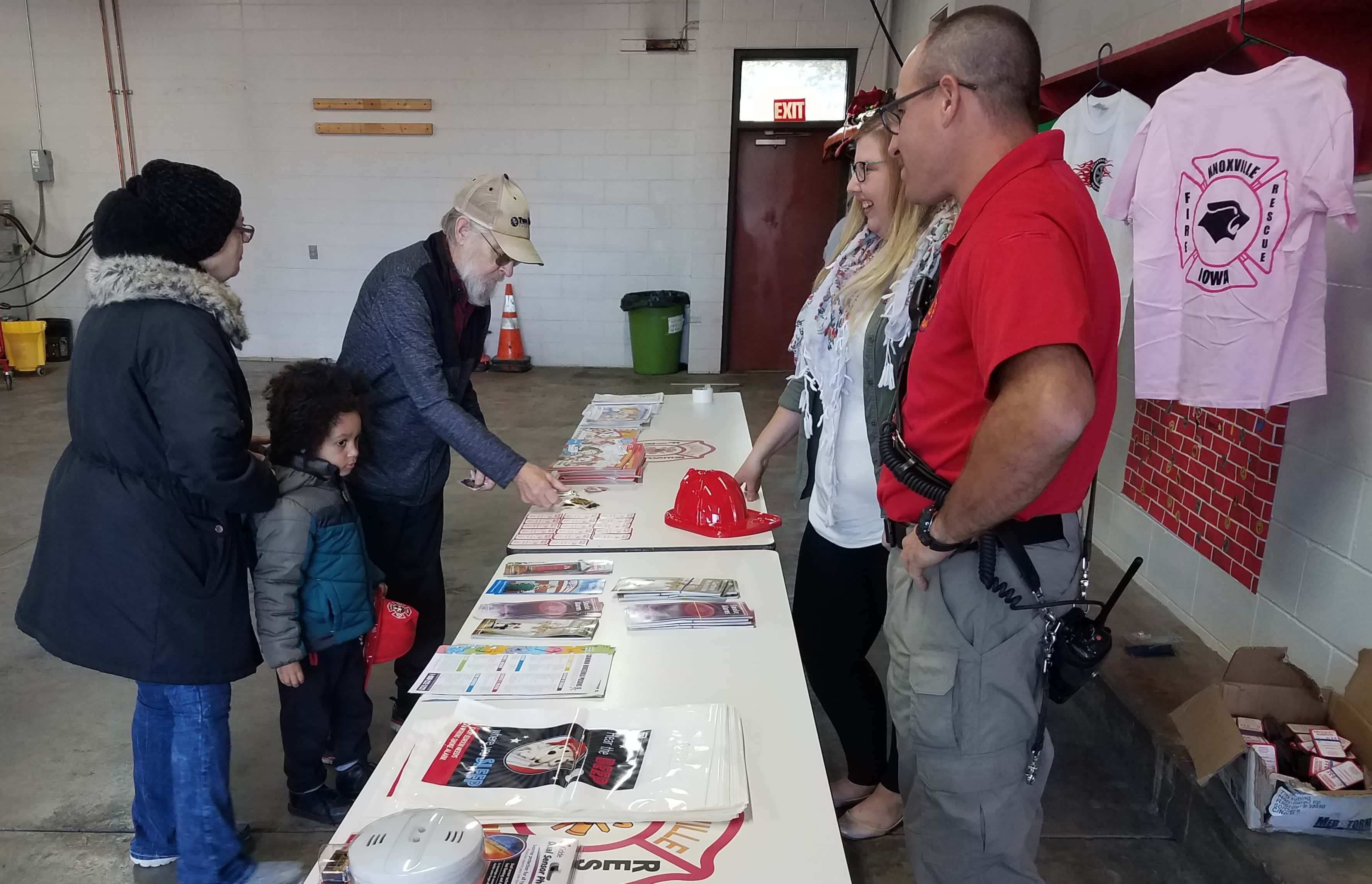 Members of the Knoxville Fire Department rolled out their trucks and opened their doors on Thursday evening, inviting the public to come inside and see their station up close.
As part of the department's observance of Fire Prevention Week, residents were given the chance to see the station's facilities and gear up close.
The department has been on a drive to find additional personnel to fill out its ranks; Fire Chief Cal Wyman tells KNIA/KRLS News they have a number of candidates to consider, and found it wasn't necessary for now to range too far in their search.
"We haven't yet; we've been just kind of staying in the local area; for most of the positions we have, the local area is where we kind of want to focus our attentions, just to keep our help local," Wyman says. "It's better for us if we can stay local."
There were also plenty of fire prevention tips for children and adults to take home; materials ran the gamut from reminders about changing your smoke detector batteries, to information about making your house numbers more visible from the street.