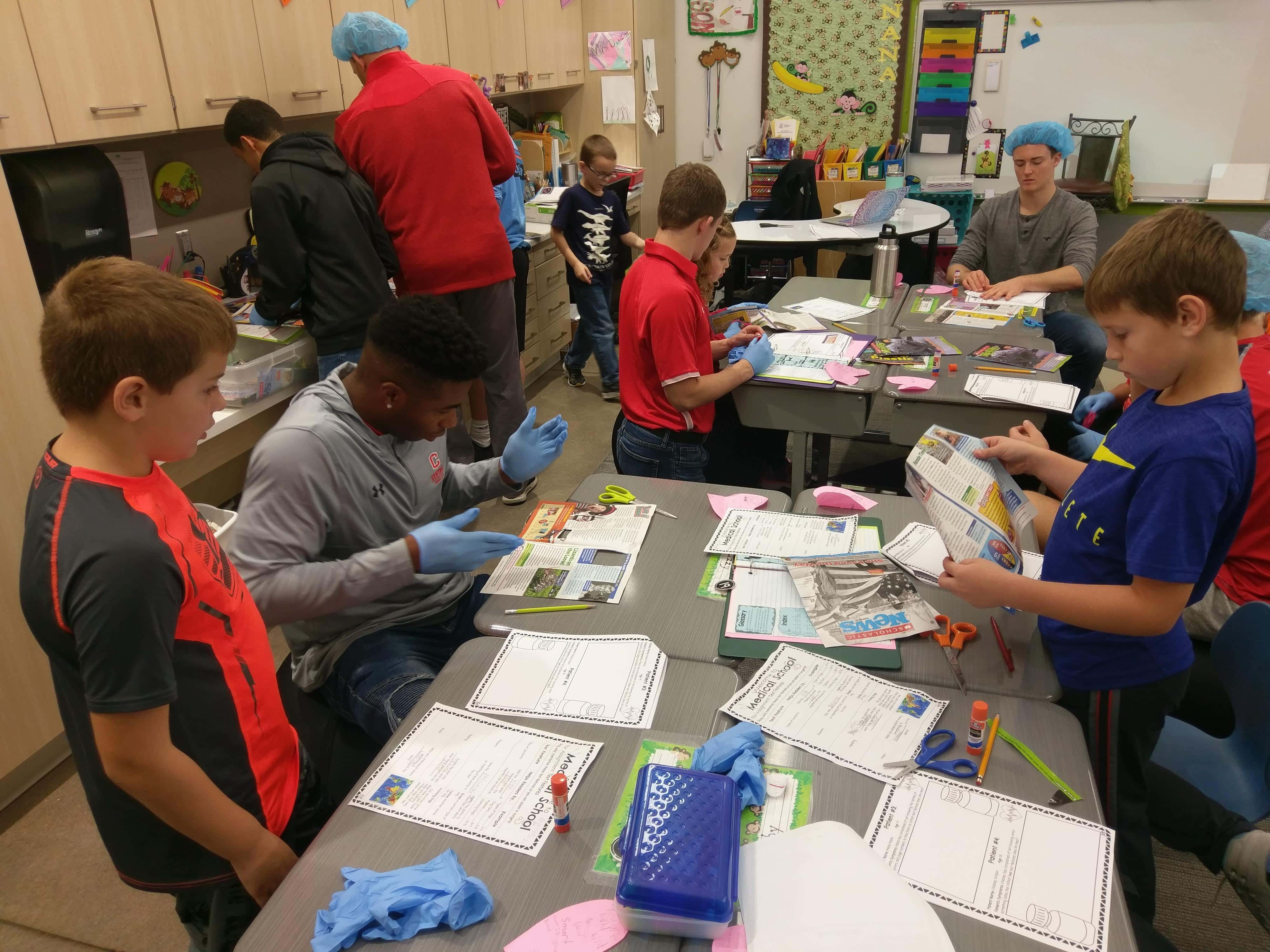 Each week, the eyes of third graders light up in Mrs. Dixson's 3rd grade class at Lincoln Elementary when some of the toughest young men in Pella make a monthly visit.
The wrestlers of Central College, for over a decade, have been connecting with elementary students throughout the school year. Teacher Cindy Dixson tells KNIA/KRLS News the idea started with a wrestler who shadowed in her classroom, and ever since, the entire wrestling team comes to work and play on a one-on-one basis.
"I had a wrestler who was assigned to my room 11 years ago," she says. "Through that friendship, I met Coach Van Kley, and just said 'wouldn't be cool if we done day kind of adopted each other,' and every year we do a little bit of different things, but I think the comradery between both is just a win-win."
Dutch Wrestling Coach Eric Van Kley tells KNIA/KRLS News the college-aged wrestlers often have more in common than they think with the 3rd graders.
"I think it's fun for the 3rd graders to look up and see these big, college student athletes, and I think to see how they conduct themselves — we always talk to our guys about how they're not looking at you as wrestlers, there looking at you as role models, and I think on the flip side, for an 18, 19, 20 year old to see that they were little that won time with those eyes on them, I think it really does resonate with them."
While the wrestlers enjoy coming to class, the students also give back by attending several Dutch wrestling matches during the winter. Hear more about how 3rd graders are making friends with Central wrestlers on today's Let's Talk Pella (also available on audio player below).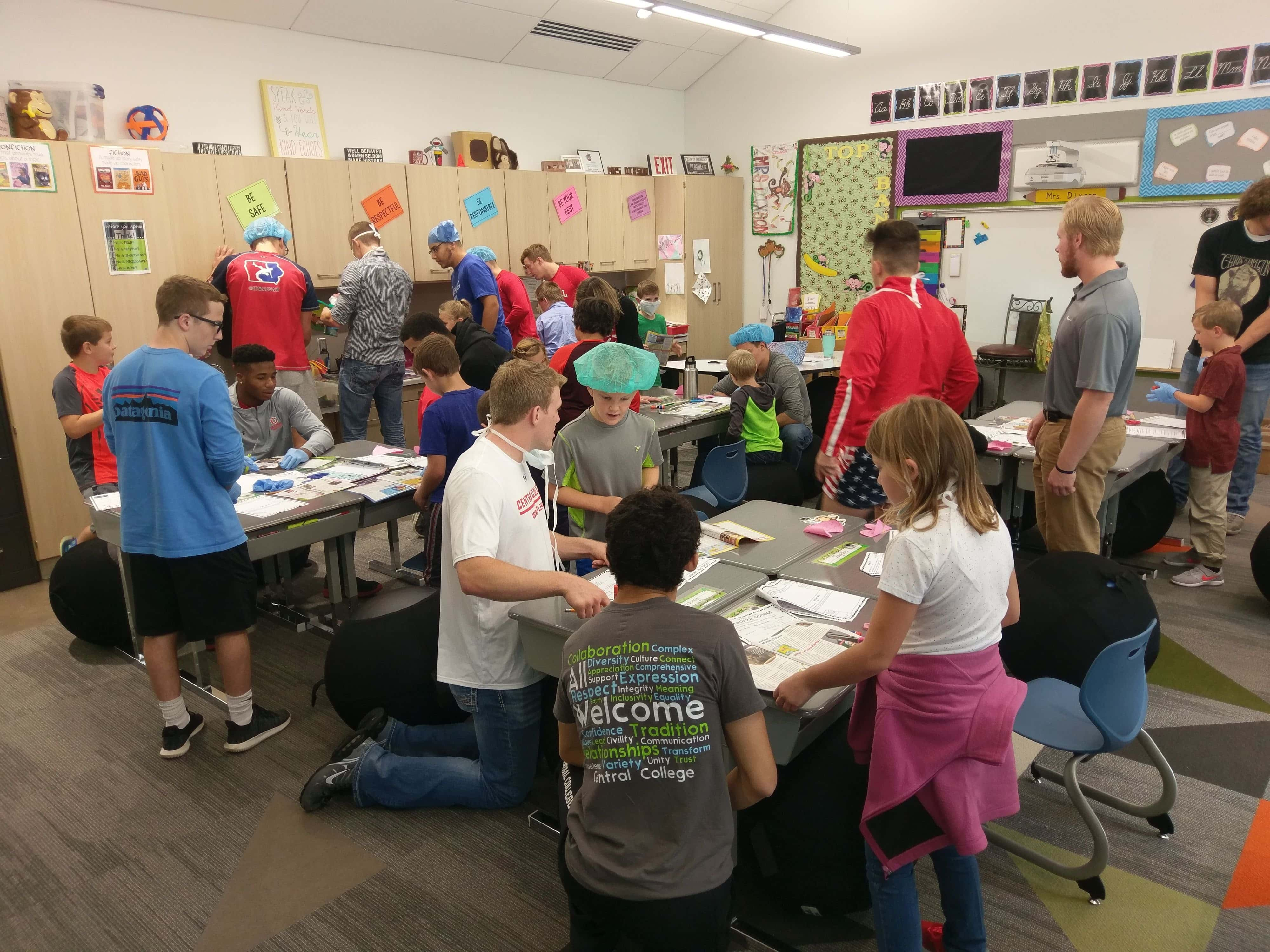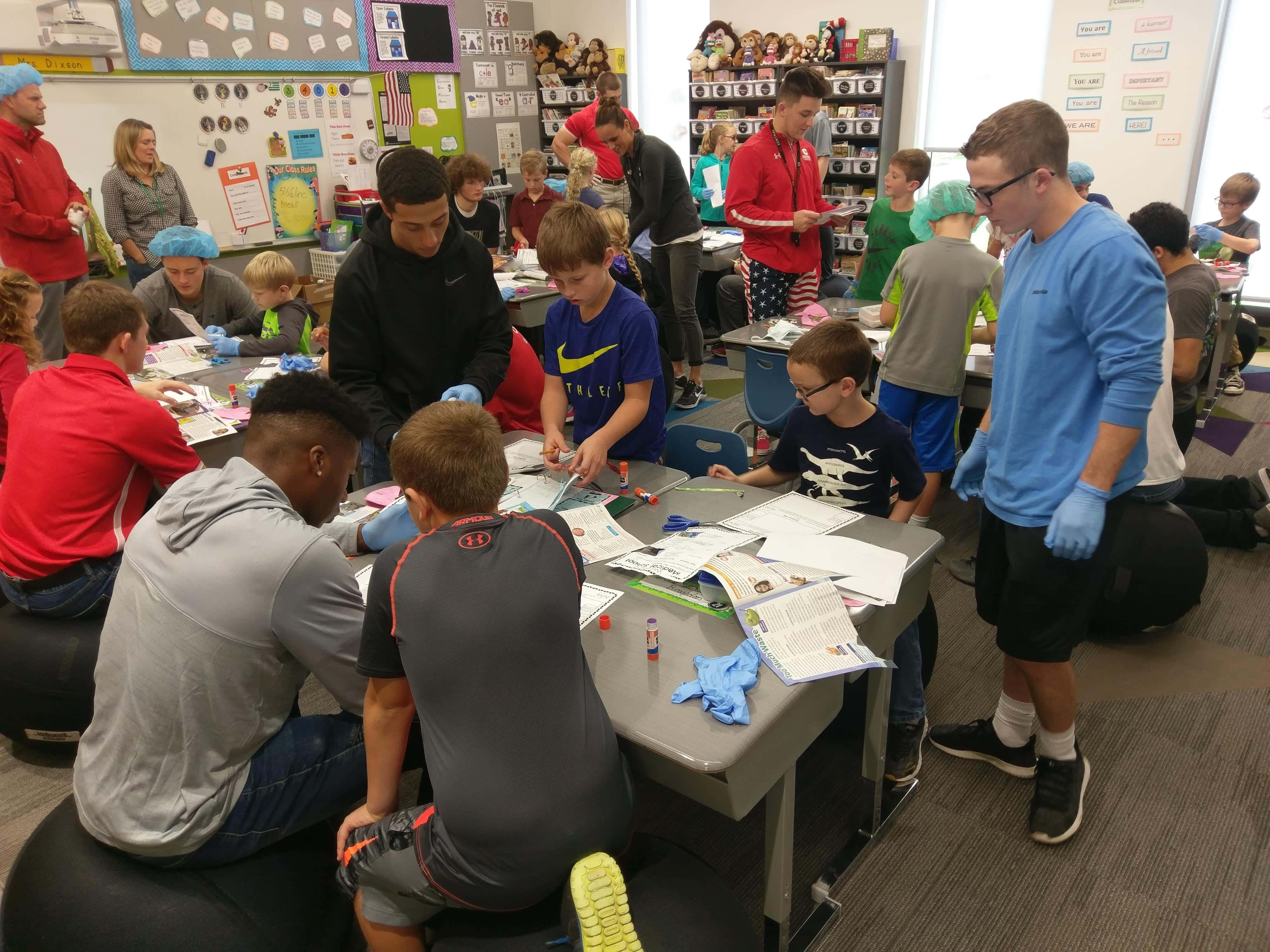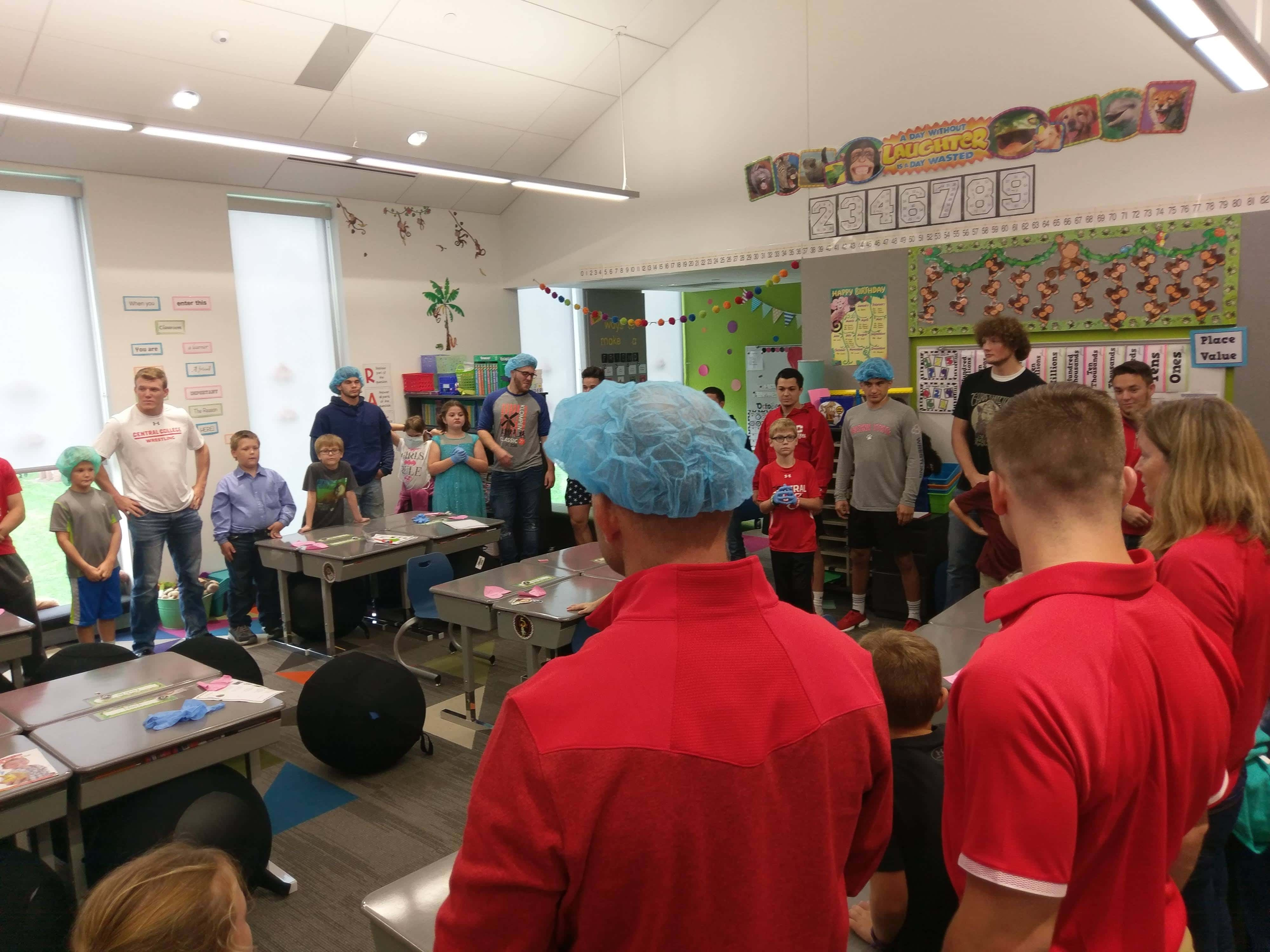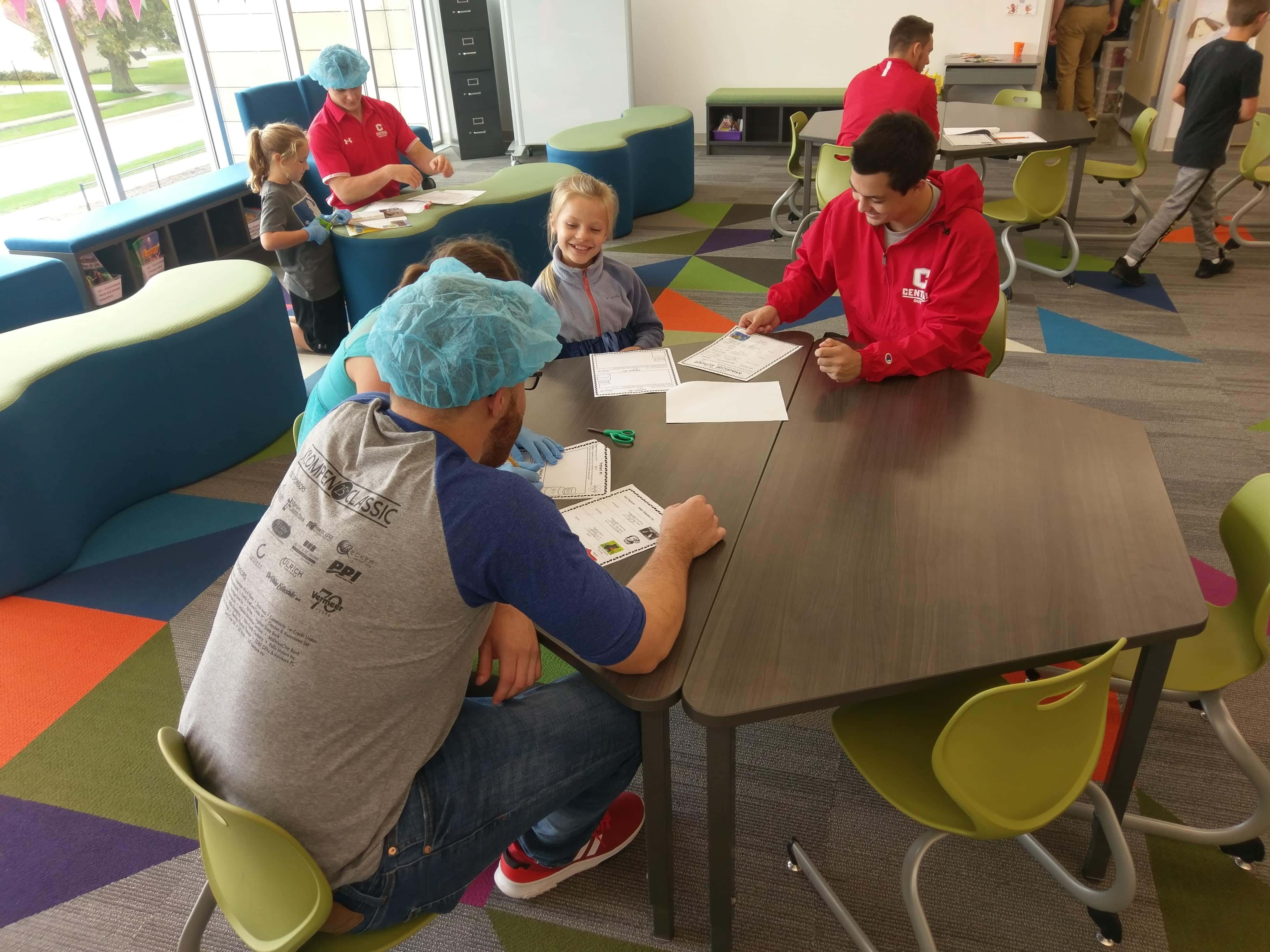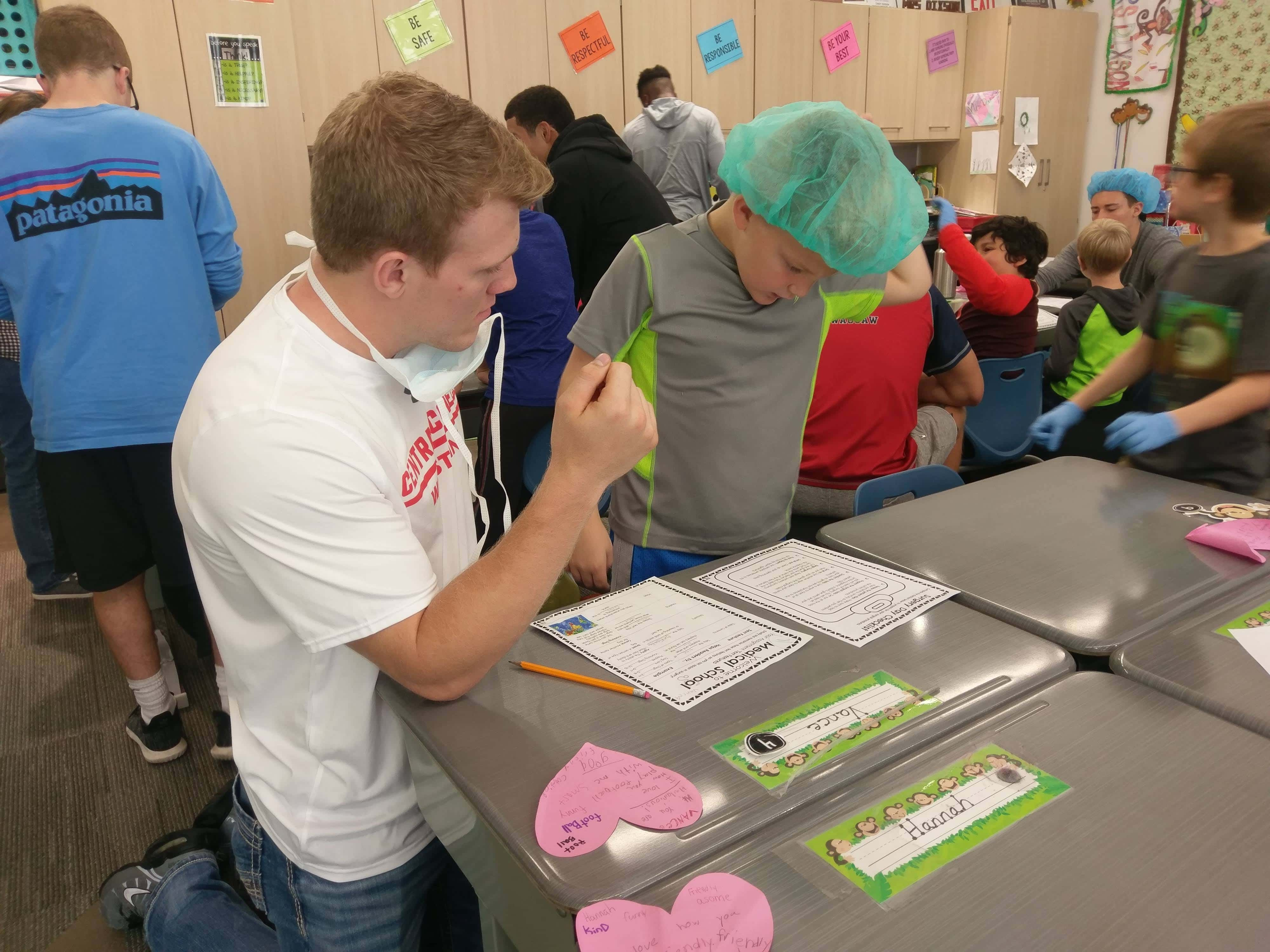 Podcast: Play in new window | Download
Subscribe: Android | Google Podcasts