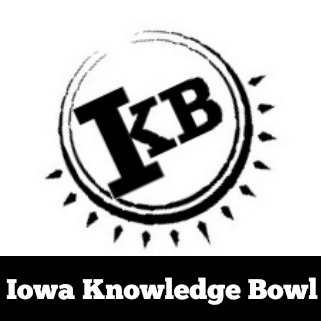 Teams from Knoxville, Pella, Pella Christian, and PCM are among those gearing up to compete at this year's Iowa Knowledge Bowl.
The competition will take place at Des Moines Area Community College on Thursday in Ankeny; the DMACC Honors Program sponsors this annual competition, which matches up teams from around the state in a contest covering a variety of subjects.
Teams from Knoxville High School, PCM, and Pella Christian are among those scheduled to compete in Division Two, while Pella has qualified in Division One.
Team members include:
Knoxville — Team 1: Elliott Schmidt, Ben VandeKamp, Nyan Baker, Tierney Heffron and Sam Wadle. Team 2: Cael Hollinrake, Brianna Norman, Trent Walraven, & Isabella Day-Suhr
Pella Christian — Team 1: Jaed Van Maanen, Kyle Howey, Levi Jansen, Bethany Spencer, and Isaiah Gritters. Team 2: Mason Donelson, Austin Dart, Jacob Barnes, and Grant Alsum.
Pella – Dan Start, Will Rasmussen, Jacob Byers, and Jacob Nedder
PCM – Team 1: Wes Cummings, Nick Dredge, Max Oelmann, Chance Palm and Caleb Kappelmann. Team 2: Brycen Rogers, Dane Owens, Gabe Steenhoek, Connor Bennett, and Kinser Sloan. (Lucas Roland was on one of the qualifying teams, but will be unavailable for the competition.)