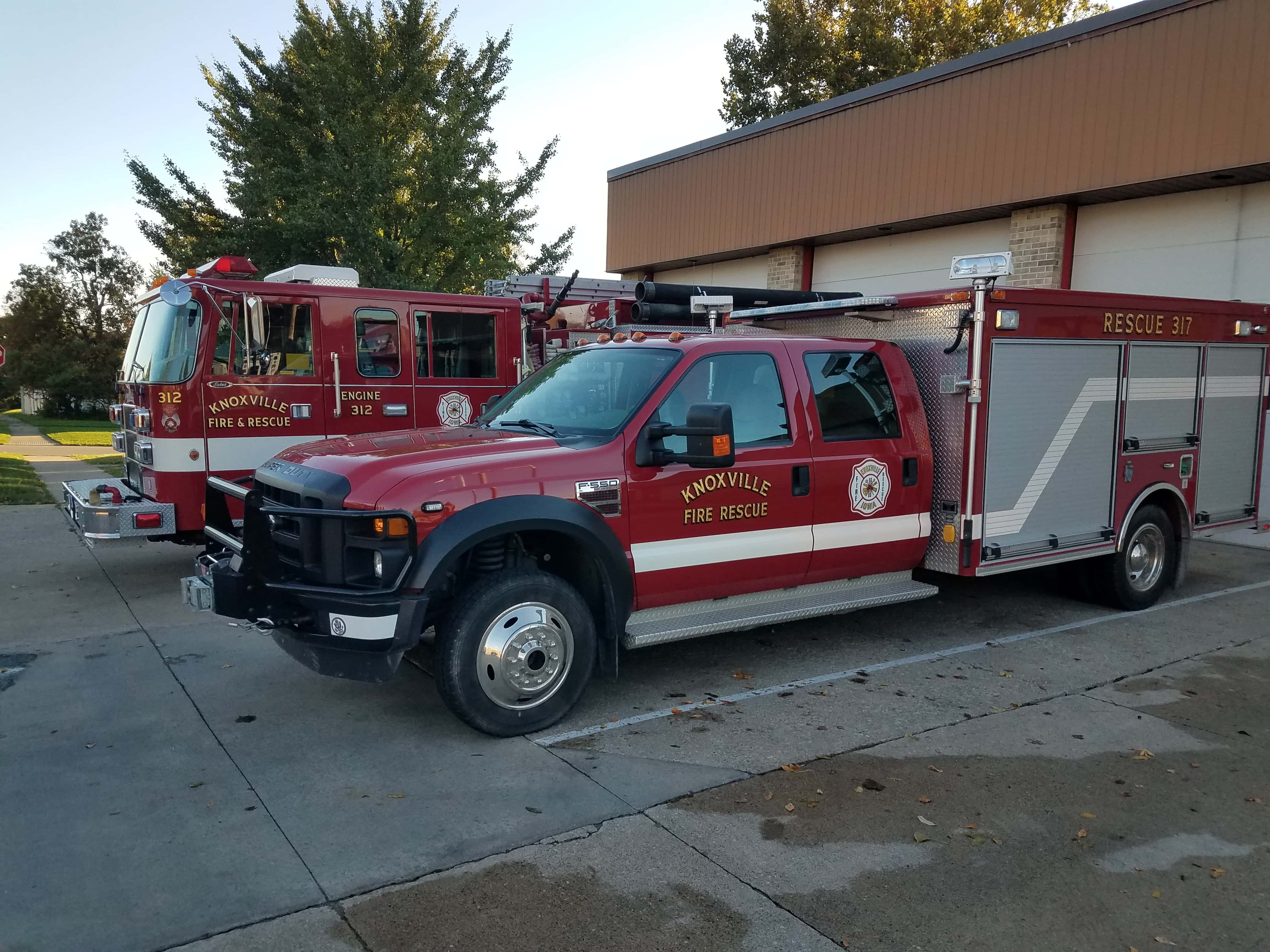 Cal Wyman has been serving as interim Fire Chief for the Knoxville Fire Department since his hiring in September; and on Monday night, the City Council opted to give him the job full-time.
Wyman joined the department as Deputy Fire Chief and interim Fire Chief shortly after Jim Mitchell announced his departure; Mitchell left Knoxville for the chief's job in Polk City, leaving after five years in town.
Wyman took on the Knoxville job after serving with the department in Mason City.
The City is also thanking Pella Rolscreen Foundation for a donation to the Fire Department; the company is providing $2,650, which will be used for the purchase of new bunker gear.
And the City Council has appointed Assistant City Manager Heather Ussery as the interim City Clerk; she has previously served as City Clerk, first taking on the job in 2010.