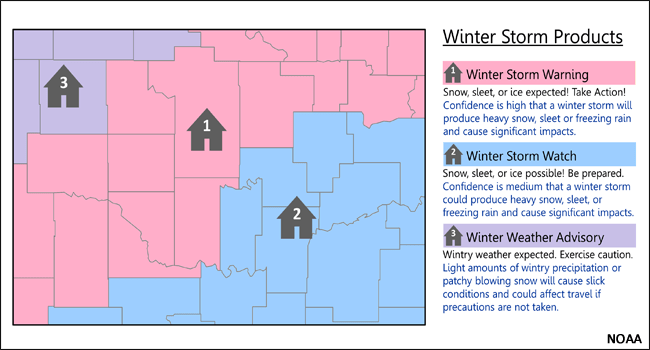 Today is Winter Weather Awareness Day in Iowa.
Warning Coordination Meteorologist Kelsey Angle with the National Weather Service in Des Moines reminds all residents to get ready for various winter weather hazards by preparing for all types of severe winter weather–including snow, sleet, ice, wind, and blizzards.
Angle tells KRLS News the National Weather Service issues watches and warnings when winter weather conditions will likely become dangerous in the area, and residents should prepare by having a safety kit and a plan in the case of emergencies related to power outages. He says the National Weather Service provides updates to 92.1 KRLS to provide up to the minute weather information.
Click here for more winter weather preparedness information.