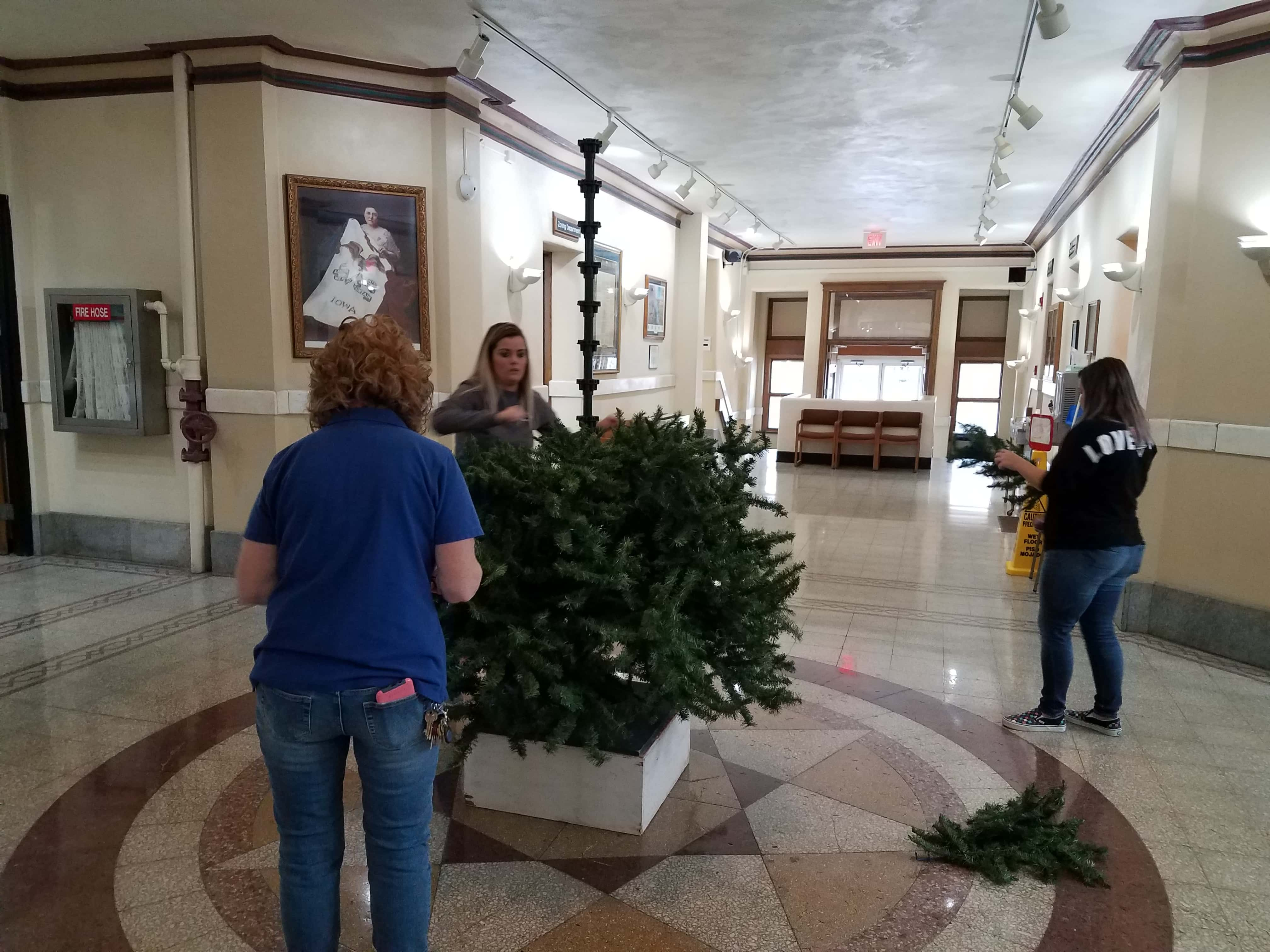 Stores, offices, restaurants and the Marion County Courthouse are being prepared for the official opening event of the holiday season.
Living Windows will take place next Thursday evening from 5:30 to 7:30 p.m. Dozens of window displays, plenty of free food, carolers and entertainment for the family…marked by the arrival of Santa Claus and Mrs. Claus to launch the holidays.
Larissa VanDonselaar from Living Windows tells KNIA/KRLS News this event has become ingrained enough in local tradition that it makes adults nostalgic for when they experienced it when they were children, and they like to see the tradition continue.
"This is a kickoff; it's for not only the holiday season, but this is an event that's been around long enough that people remember it from childhood. So there's a sense of nostalgia with it," VanDonselaar says. "That's what we want to build upon; we want to build upon those memories, we want to build upon those experiences."
"Colors of Christmas" will be this year's theme, and VanDonselaar says they are encouraging all the participating businesses to make their displays as colorful and bright as possible to evoke the holiday spirit they're looking for.
The KNIA/KRLS Lil' Big Red Radio will be on the scene at Living Windows on Thursday evening, playing music and making announcements to the guests.