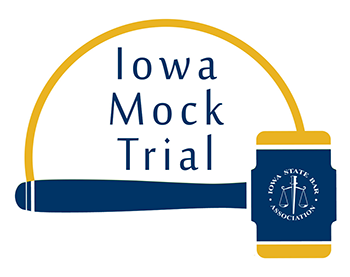 The members of Knoxville Middle School's mock trial team found themselves up against tough competition; but some of them came away with state recognition.
The competition this week included teams from 32 schools; Knoxville student Ryan Grinstead was named an All-State Outstanding Witness, while Ethan Morgan and Emilee Murphy were Honorable Mention All-State Attorneys.
Emilee tells KNIA/KRLS News while they dominated at regionals, the competition here was at a much higher level.
"It depends on who you face, but it was a little bit difficult because during the regionals we didn't face as much hard teams; but during state we really had to think on our feet because there were many objections made," Emilee says.
The team went 2-3-1 in competition, and finished 23rd overall.