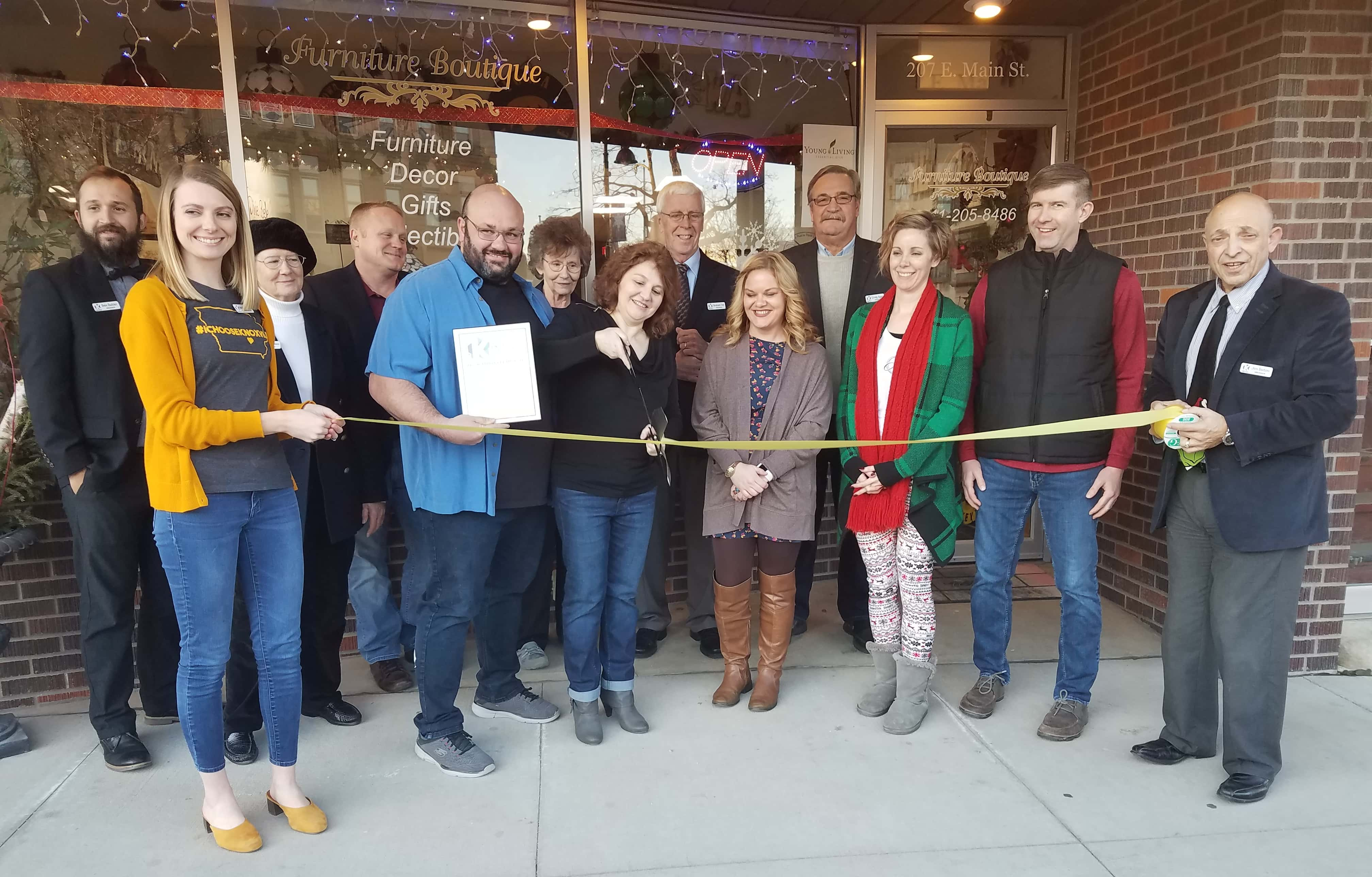 One downtown Knoxville store is now two boutiques in one; a ribbon cutting Friday afternoon at Furniture Boutique marked its merger with the adjacent Chic Boutique into a single larger store…which now offers an eclectic array of items for sale.
Anna Shkiryak is the owner and operator of Furniture Boutique, which now offers everything from furniture, clothing and collectibles to makeup, office supplies and greeting cards.
She tells KNIA/KRLS News she hopes this enlarged store and its wider collection will not only attract more customers, but area artists.
"I am trying to bring local artists and people that handcraft different things to bring it here, so they can have a place to express themselves and sell it," Shkiryak says. "So I'm very excited about that; and we have different collections of unique items."
The two stores are now interconnected, thanks to a remodeling project which opened a passageway between the two.