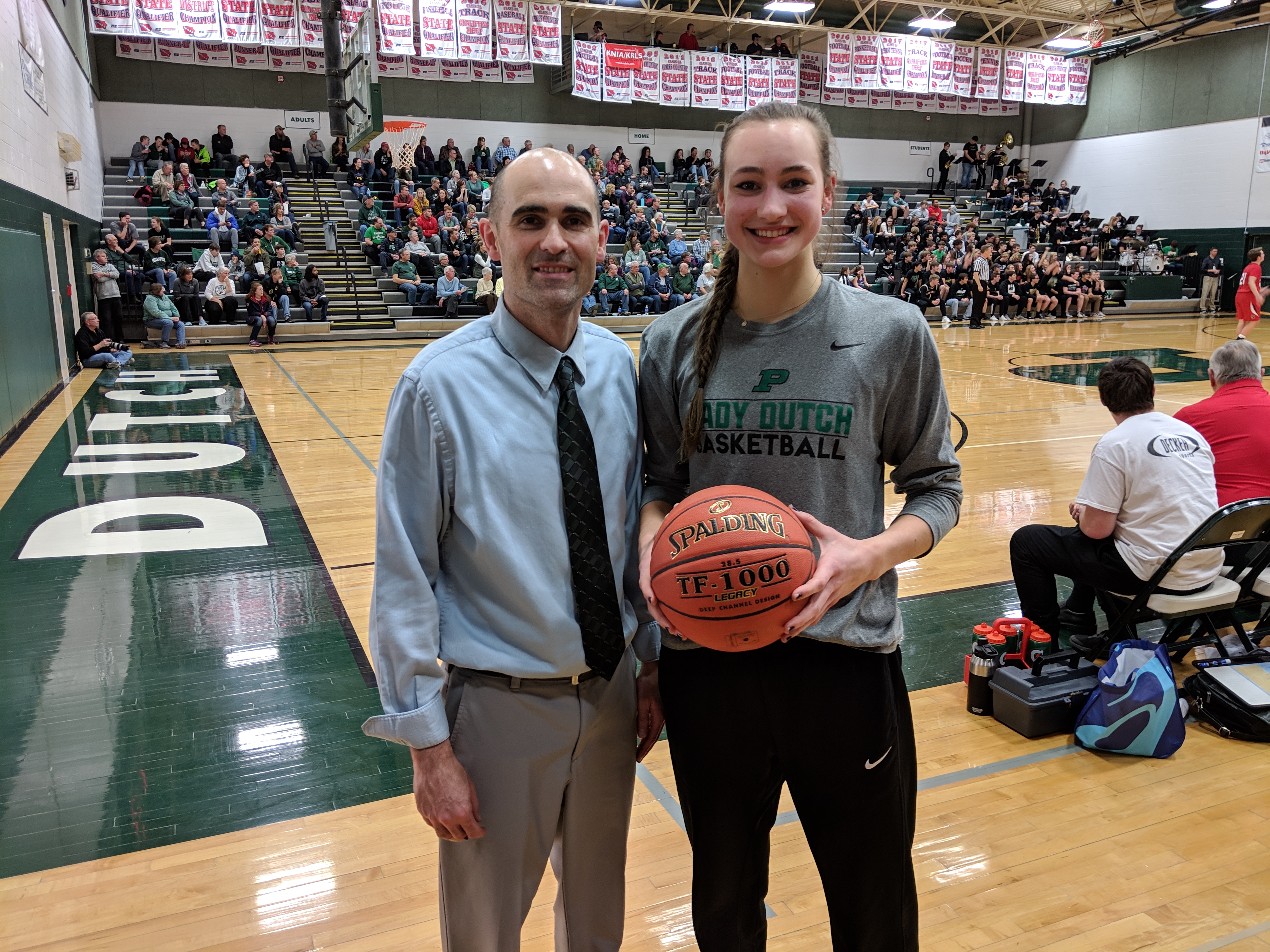 A Pella High School senior continues to make her mark not only in the record books for Pella, but in the state of Iowa.
Emily Holterhaus topped the 1,000 career point mark Tuesday night against ADM in the first half. Holterhaus was a second-team Iowa Girls Coaches Association All-State Basketball Player last winter and spring. She is the 4th player in Pella program history to topple the threshold, the most recent being Katie Vander Molen two years ago. The senior is averaging 16.4 points per game, and leads Class 4A in rebounds per game (12.9) and is the top five among individuals in blocks (21) and steals (37).
Holterhaus has been performing at an all-state caliber level over three sports, as the senior topped the 1,500 career kill mark this past fall for the volleyball team, leading the Lady Dutch to their 4th straight state tournament appearance, with Emily making to the round of eight all four years of her varsity career. Holterhaus was a four-time All-State player for the Lady Dutch, earning first team honors since her sophomore season. Additionally, Holterhaus was a key part in the 2018 Pella Lady Dutch Class 3A state track overall championship, competing in four events, and ran a leg in the state champion shuttle hurdle relay team in 2016.
Pella travels to Grinnell Friday to take on the No. 4 Tigers — hear the games live on 92.1 KRLS.