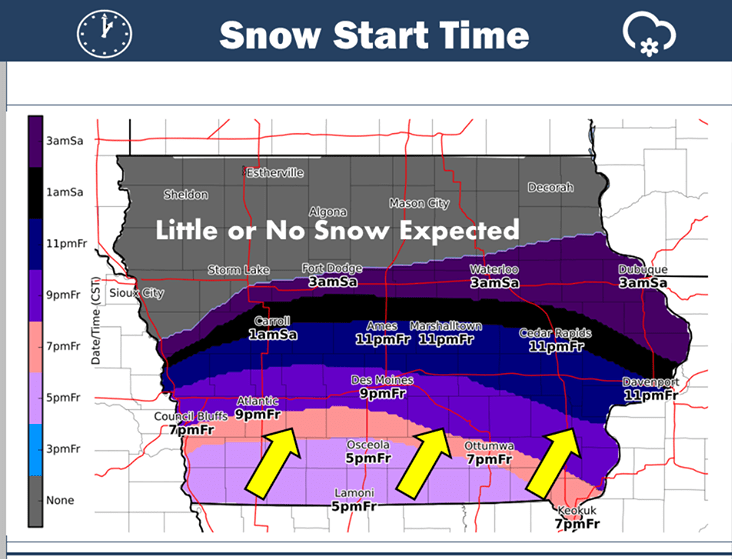 The National Weather Service has issued a Winter Weather Advisory for all of south central Iowa, beginning at 6 p.m. tonight.
Between 3-6″ of snow is possible in Marion and Warren Counties, with higher totals expected closer to the Iowa-Missouri Border. Snow is expected to begin around 8-10 p.m. along Highway 92, and gradually lift to the north, and continue through the early afternoon Saturday.
Many roads will be slick, with travel most hazardous Saturday morning. Stay tuned to KNIA/KRLS for the latest winter weather information, including cancellations and delays.