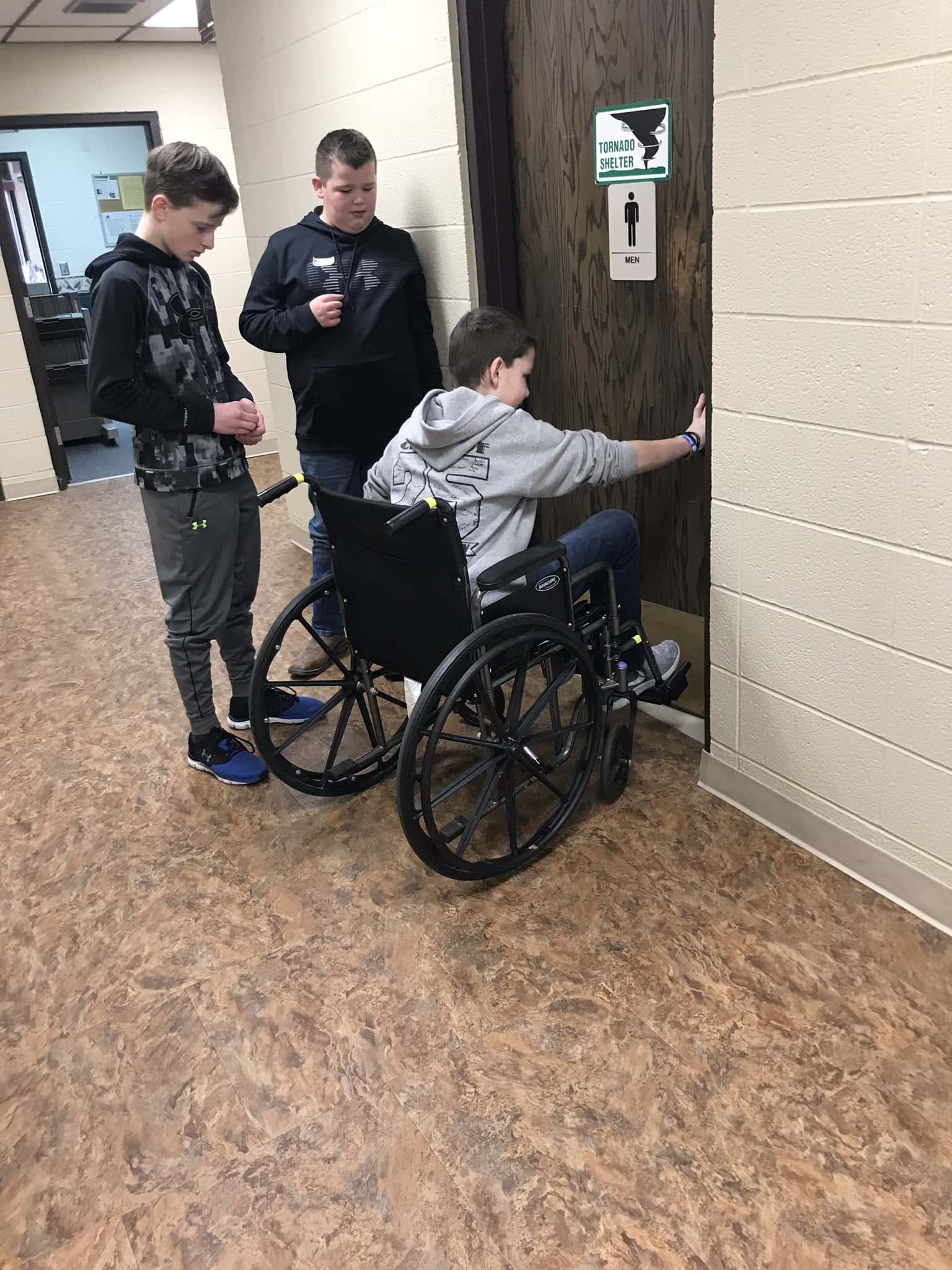 This week marks the end of a month of visits from local schools to Christian Opportunity Center (COC).
Approximately 180 children from Pella Christian High School, Knoxville's Northstar Elementary, and the Lynnville-Sully School District took time to visit COC and interact with individuals with disabilities. Visits with Knoxville 5th graders and Lynnville-Sully 6th graders consisted of learning about COC services, disability stimulation stations, interacting with Life Skills Program, a short tour of a residential home, and a question-answer session with people with disabilities. The kids from Knoxville and Lynnville-Sully also learned about person-first language, the practice of identifying the person before their disability, i.e., a person with an intellectual disability. The children were also warned that certain words that used to be medical terminology to describe a person with intellectual disabilities, referred to as the "R" word are now considered to be an insult and not a true representation of a person with intellectual disabilities.
Pella Christian High School students' visit took a different spin on interacting with individuals with disabilities. Teacher Joe Hoksbergen and his Winterim students came to COC bearing pastels, paper, and a willingness to make new friends, according to staff. Students and the people COC supports spent an afternoon creating art together and getting to know each other.