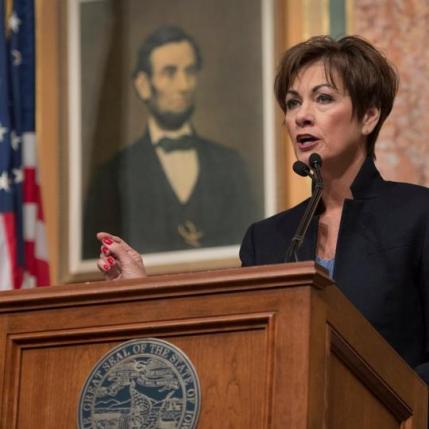 Iowa Governor Kim Reynolds gave her Condition of the State Address Tuesday morning, with the Indianola Community School District receiving recognition from Iowa's top executive.
Governor Reynolds praised school districts around the state who are expanding their computer science classes, and mentioned Indianola specifically for teaching coding to kindergarteners, first, and second-grade students. Superintendent Art Sathoff tells KNIA News Indianola students were invited to attend the speech but unfortunately could not make it due to weather, but it was exciting to be mentioned regardless.
"We are honored to be thought of, and in particular our curriculum director Cindy Slauson put a lot of hard work into the elementary computer science program and allowing us to expand those offerings. Anything we can do to help promote education in the state and serve as an example we are happy to do."
Governor Reynolds tells KNIA News the school was going to be honored in person, but weather didn't cooperate.
"We were going to have the school there and I was going to acknowledge them in person along with Des Moines University but they had a late start due to the weather and they couldn't make it, otherwise I would have had the teachers and some of the kids up in the gallery and give them a shout out and thank them for being really innovative and really helping to prepare our kids for the jobs of tomorrow."
Sathoff also said that updates have been made to the curriculum at all levels to include more computer science courses, including an introductory course for freshman and a cybersecurity class for upperclassmen.