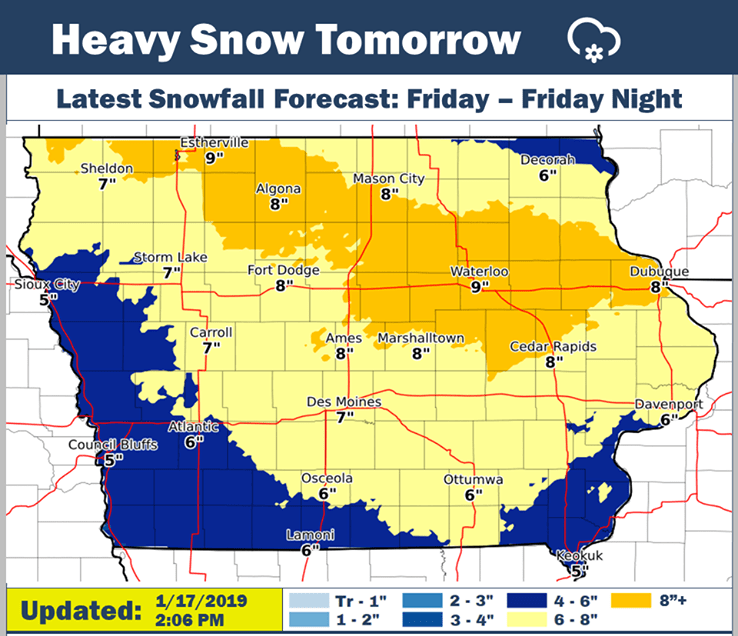 A Winter Storm Warning has been issued for all of central Iowa as moderate snow and gusty winds will combine to create hazardous conditions Friday into early Saturday.
Widespread snowfall amounts of 5-to-8 inches are in the forecast for most of the state, with sustained winds over 15 MPH and gusts up to 30 MPH likely starting in the evening hours. Blowing snow will reduce visibility and many roads will be slick due to the snow.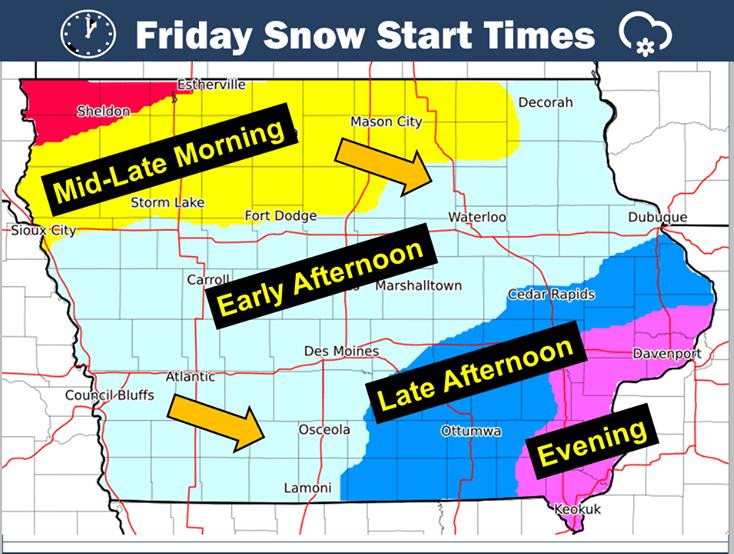 The warning is in effect from 3 p.m. Friday until 6 a.m. Saturday morning for the entire area. Several local school events have been moved up to tonight, or had their times changed Friday and Saturday in anticipation of the weather event.
After the snow, much colder weather will settle in Sunday morning, with wind chills well below zero expected, and colder than average conditions over the next week in the forecast.
Stay tuned to KNIA/KRLS for the latest winter weather information.