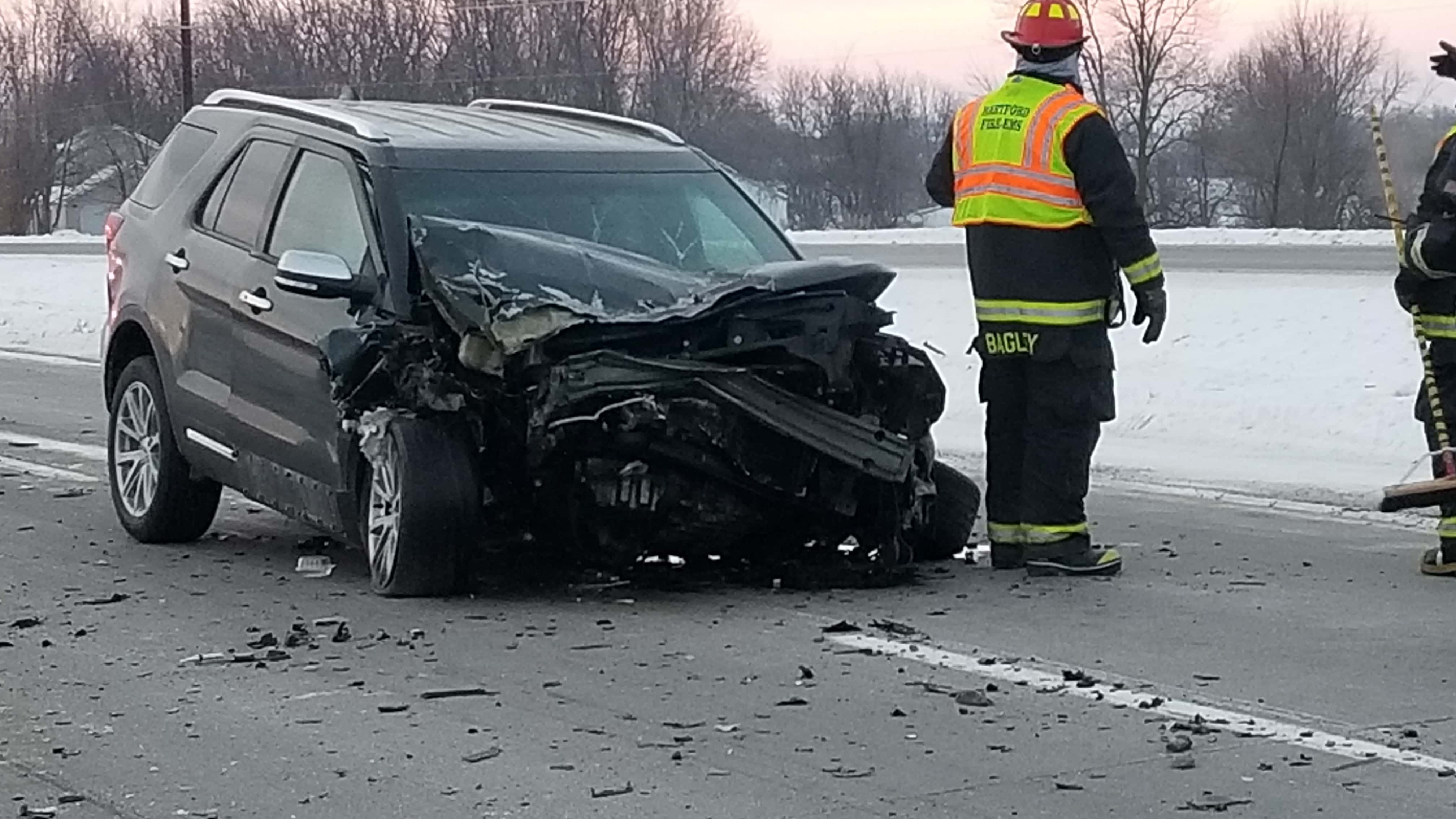 One person is injured after a car vs. semi crash on Highway 5 north of Pleasantville, near Highway 316.
It happened around 7:00 a.m.; an SUV drove into the back of a semi from Ben Shinn Trucking, which had reportedly slowed down to turn towards Swan.
The driver of the SUV has been transported to Des Moines; authorities say the victim was conscious and talking. They are investigating it as a possible case of distracted driving.
The Marion County Sheriff's Office responded to the scene, along with police and fire personnel from Pleasantville, Knoxville, Hartford and possibly other agencies.