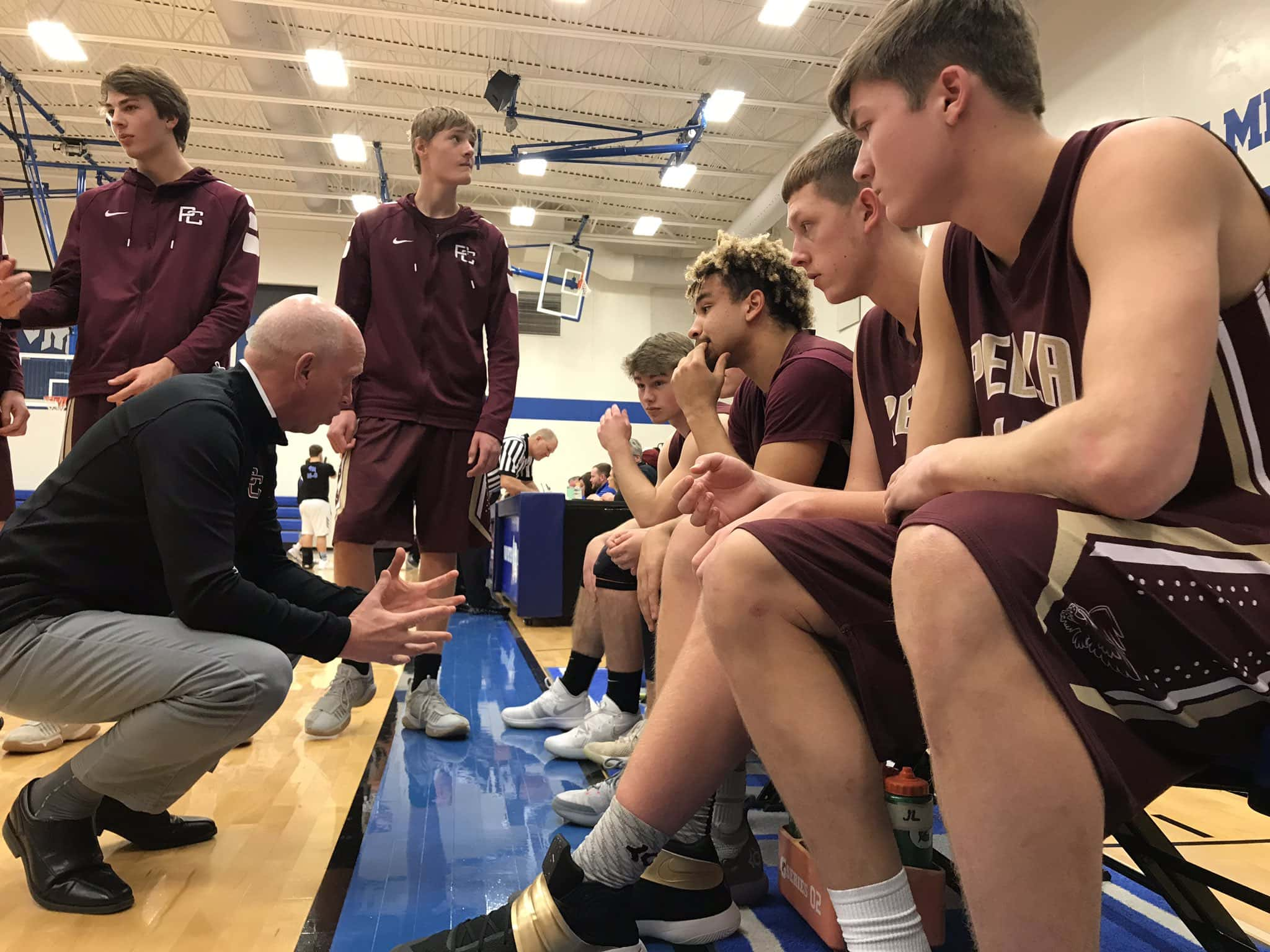 Pella Christian had little trouble sorting out No. 3 ranked Van Meter in a 53-38 victory Saturday evening.
The Eagles never trailed against the zone-heavy Bulldogs and held the hosts to just 10 points in the first half. While a Van Meter run closed the gap to eight points to end the 3rd quarter, Pella Christian rushed ahead and put the game away by outscoring the Bulldogs 12-2 in the first four minutes of the final period.
Head Coach Larry Hessing tells KRLS Sports the game had added significance as the two could very likely see each other with a state tournament appearance on the line, and while it wasn't a perfect night for Pella Christian, he's excited about how they were able to control the majority of the contest.
"I think we played a good team, and I think we played a good game, but not our best game necessarily," he says. "In the third quarter, they made a comeback and things didn't go our way quite as well as we would have liked–we didn't play quite as good as defense and they started driving the basketball and drawing some fouls, but I really liked the way our guys responded in the fourth quarter."
Daniel Jungling found several creases in the opponents' zone-heavy approach by hitting five three pointers to score 15 points, while Josh Van Gorp added 13 points in a big-man battle with the talented Ryan Schmitt.
The red-hot Eagles–now 11-6 overall, have won three in a row by an average margin of 19 points per game, which includes victories over No. 5 in 3A Pella and the top-three Bulldogs. Pella Christian will have another big test Monday; No. 2 in 3A Norwalk and all-state star Bowen Born travel to Eagle Lane for a girls-boys conference doubleheader that is being made up due to a weather postponement. Hear those games live on 92.1 KRLS, beginning at 6 p.m.