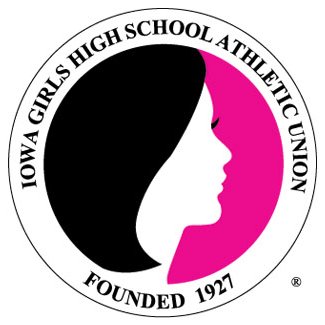 It was a Marion County Showdown to start up the class 2A regionals on Saturday night and the Pella Christian girls' basketball team was not going to be denied defeating Pleasantville 61-18.
As heard on KRLS, hot Eagle shooting and stifling full court pressure doomed the Trojans early, as they committed nine first quarter turnovers and trailed 22-2 at the end of one. The lead continued to grow to 42-8 at intermission and the Eagles went on cruise control the rest of the way for the big win. Emma Huisman was electric behind the arc connecting on four triples in the first eight minutes and she finished with a game-high 24 points. MaryKate Baandstra and Allison Van Gorp each chipped in with 10. Josie Hutchings had a pair of threes to lead Pleasantville with six points. Eagle head coach Brad Engbers tells KRLS Sports the energy on the defensive end was where it needed to be.
"Our defensive intensity was terrific. We are really working on good hands and getting deflections on the ball and that resulted in many transition points for us tonight. Also when you have someone shooting like Emma was it is really fun to watch."
Pella Christian improves to 11-10 and advance to face Pekin (13-5) on Tuesday. The regional quarterfinal in Oskaloosa can be heard on KRLS starting at 6:30 p.m.