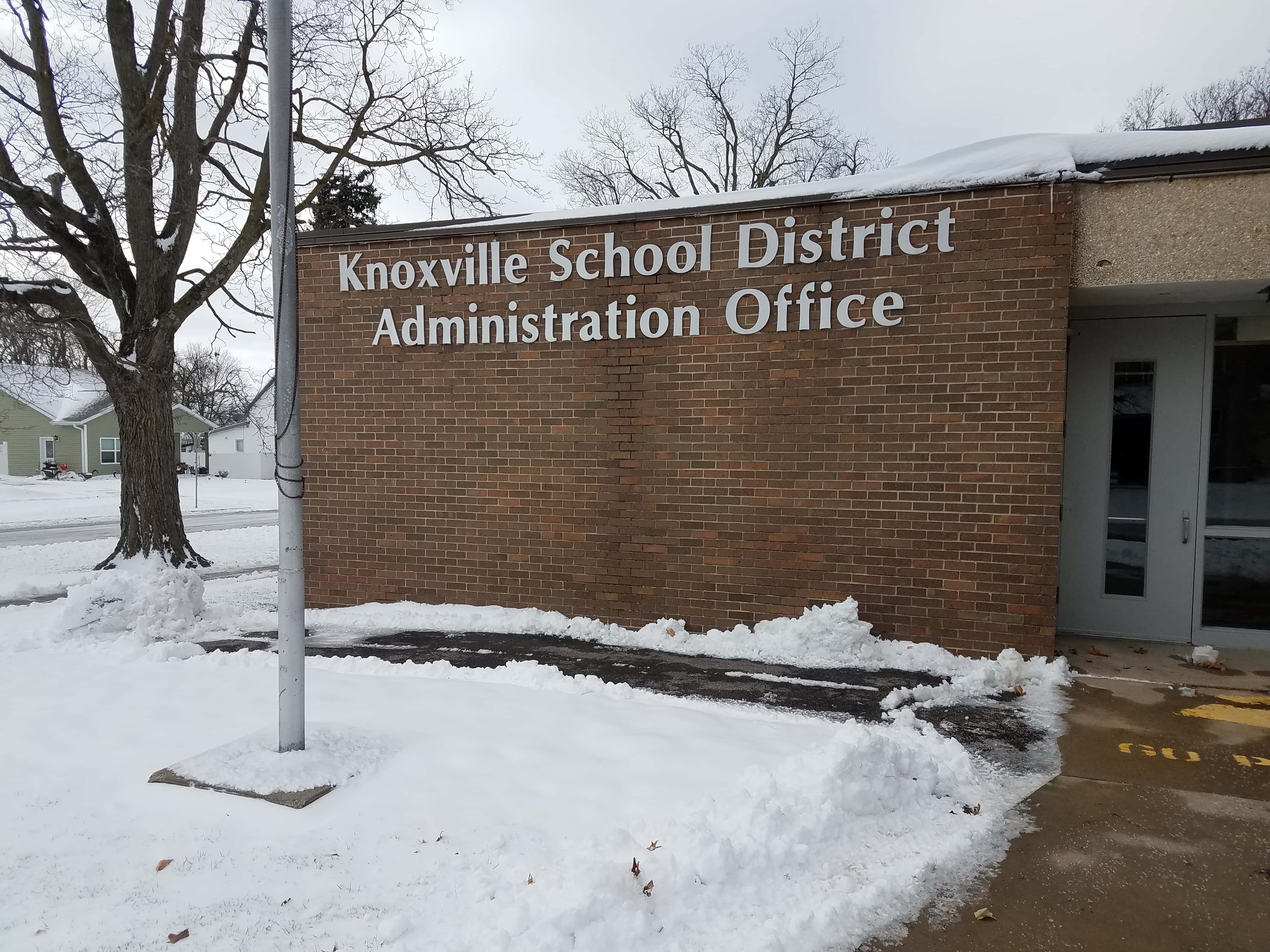 Due to more winter weather in the forecast, the Knoxville School District has been forced to move up its board meeting and revise the agenda.
The school district is dismissing two hours early, and has cancelled all evening activities; so the school board will now meet at 2 o'clock in the boardroom at the district's main office.
Only some essential items which must be dealt with immediately will be up for discussion; many of the other scheduled items will be tabled until a later date.
Tonight's boys varsity basketball game against Carlisle has been moved to Wednesday afternoon at 4:15 p.m. at the Knoxville High School gymnasium. It will be followed at 7:00 by the girls Class 4A tournament game against Norwalk.
Because the boys game is a regular season contest and the girls game is part of the state tournament, the gym in accordance with IGHSAU rules will be cleared between contests and there will be separate admissions charged.