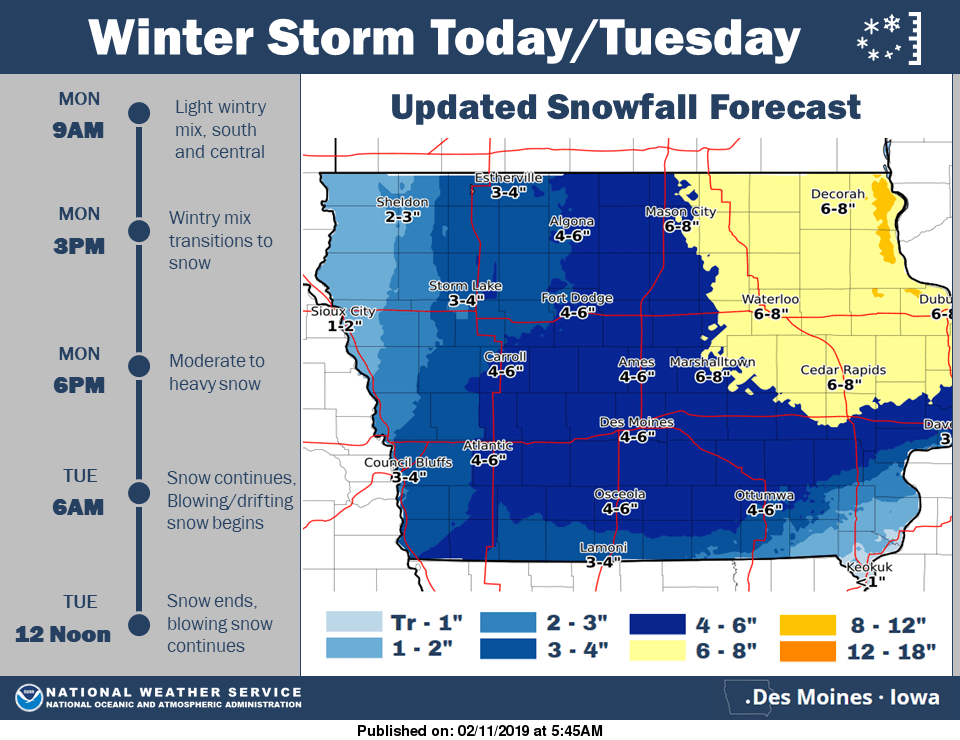 Another winter storm is expected to impact the region. A Winter Storm Warning starts at 3 p.m., with a Winter Weather Advisory from 9 a.m. to 3 p.m.
According to the National Weather Service, 3-6″ of snow is in the forecast, with light mixed precipitation possible during the day, switching to snow by the evening commute. A light glaze of ice is possible before snow starts to stick. Accumulations will continue until early Tuesday, with wind gusts picking up later that day, causing visibility issues and drifts.
Travel will be hazardous throughout the warning time, which continues until the evening tomorrow. Stay tuned to KNIA/KRLS for the latest winter weather information.