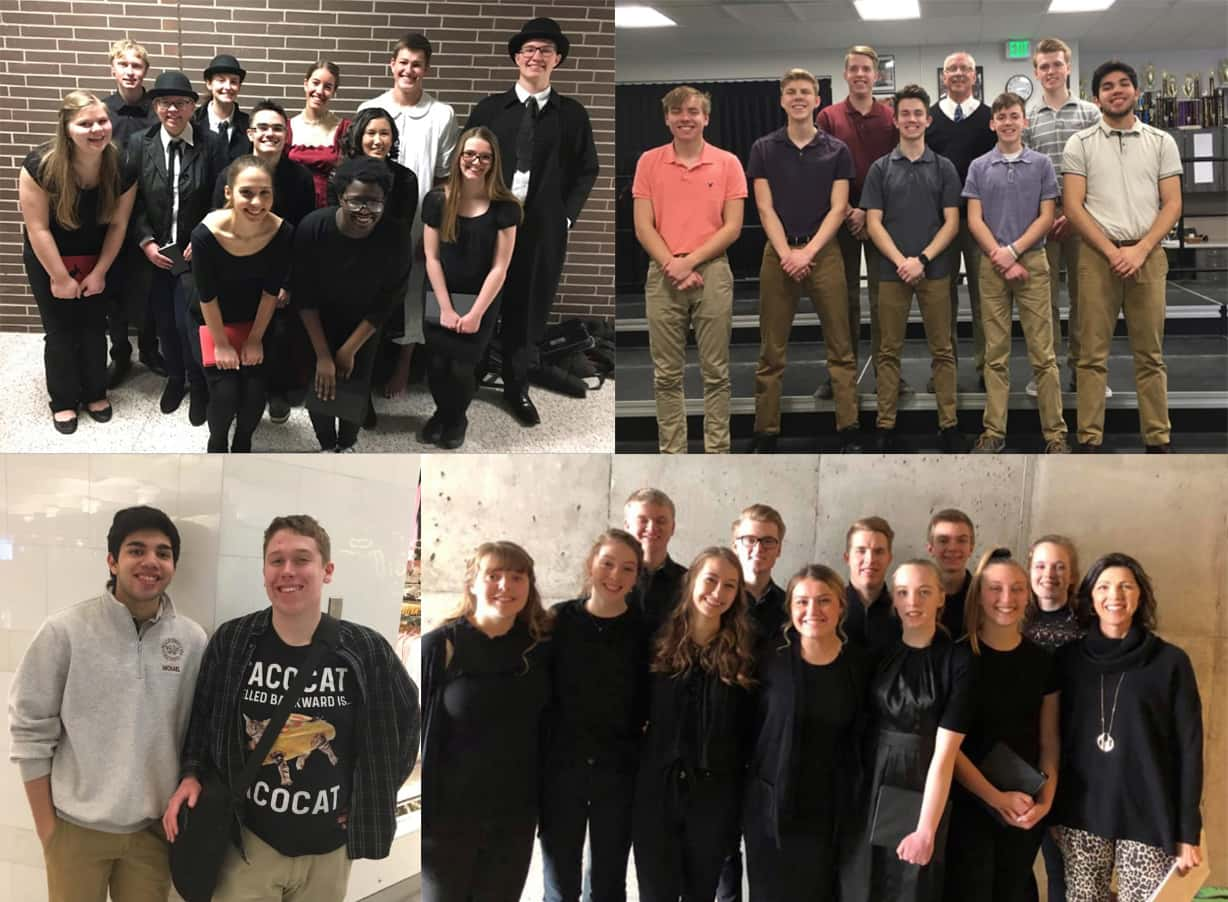 For the second year in a row, Pella Christian High School broke a record for their storied speech program. Senior Emma Stravers says this was the most-ever groups and students earning All-State–the highest possible honor from the Iowa High School Speech Association.
"I just think it proves how incredible our program is and the directors are, and just the awesome talent we've been gifted with the past few years," she says. "It's really been incredible to work with them and work with the other students and just see them grow in their gifts and talents."
Four groups earned the distinction at P.C., including:
Readers Theatre "Mirrors" – performing
Musical Theatre "West Side Story" – performing
Short Film "Water Under the Bridge" – performing
Choral Reading "Tell-Tale Heart" – non-performing
At Pella Community High, their musical theatre group "The 25th Annual Putnam County Spelling Bee" and TV news team of "POPN" earned non-performing nominations. It was the second year in a row the POPN group earned the highest award possible.
Pella and Pella Christian speech groups will perform together Tuesday at the rescheduled All-City Speech Night, beginning at 7 p.m. at Pella Christian High School. Hear more from the All-State Speech nominees from Pella Christian on today's Let's Talk Pella.