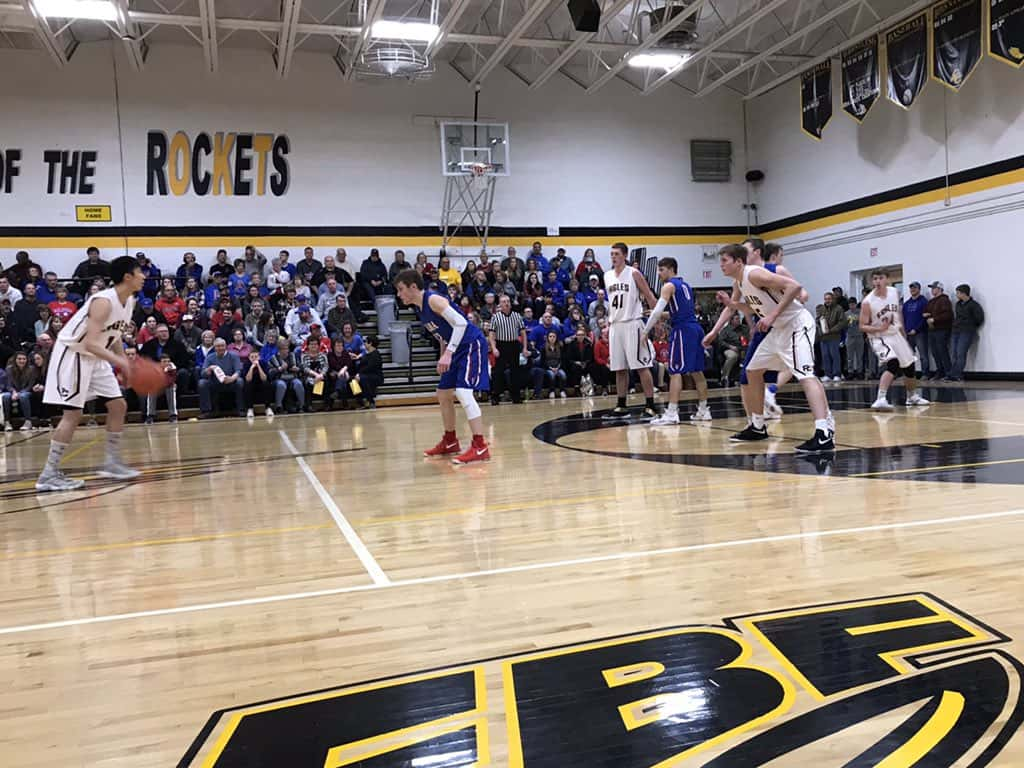 In a game that had the recipe for a barnburner early, quickly turned into a woodshed beating for the Pella Christian boys' basketball team, as they dismantled Albia 84-41 in a class 2A district semifinal.
As heard on 92.1 KRLS, in a packed Eddyville-Blakesburg gym both teams came out guns blazing with the Eagles utilizing a height advantage down low with Josh Van Gorp and the Blue Demons starting red-hot behind the arc. Trailing by three with time ticking down in the first quarter, Jason Lai tied the game at 20 with a half court heave that banked in at the buzzer. At that point the switch was turned, as the Eagles were the team that got hot from long range and started to stifle the Blue Demons with full court pressure. In the blink of an eye Pella Christian went on a 25-1 run to close the half up 45-21. The lead continued to grow in the final two quarters en route to the quick night. Lai had 17 of his game-high 19 points in the first half. Brett Roose connected on all four of his three point attempts and finished with 14 points while Van Gorp chipped in with 10. Head Coach Larry Hessing tells KRLS Sports when the Eagles changed to a 2-3 zone defense momentarily in the second quarter caused havoc with Albia.
"A zone sometimes affects a team psychologically more than physically. I thought they became less aggressive and missed some shots. That allowed us to get some rebounds and get good fast break action going."
Pella Christian improves to 13-8 on the season and travel to Oskaloosa Tuesday night to face Eddyville-Blakesburg in a class 2A district final.