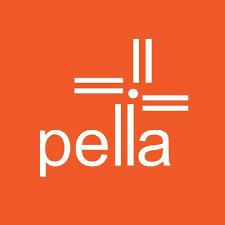 The Pella Area Community and Economic Alliance celebrated the second full year of operation at their recent membership meeting and breakfast. PACE Alliance Executive Director Karen Eischen says the event was filled with a sense of accomplishment for achievements to date, but a reminder that many of our greatest opportunities remain ahead.
Eischen says they celebrated that the PACE Alliance has steadily grown to 295 members, with 29 investors–two of which stepped up to higher levels of commitment. Precision, Inc. (PPI) and Central College have both decided to move to the Trustee Level, each increasing their investment to $30,000 annually. Eischen says the organization's revenue base is also expanding, enabling support for activities and long-term financial stability.
A few highlights from the annual report:
-PACE hosted 43 education and connection events for members
-Held 16 community events attended by more than 11,000 individuals
-Welcomed 15 new members to the PACE Alliance
-Assisted 9 entrepreneurs with resources
-Pella employers added 555 additional employees
-29 new employers to Pella
-206 new family units relocated to Pella
Additionally, progress continues toward meeting housing needs in the community. In 2018, the City of Pella issued 88 residential permits and approved four residential site plans which will accommodate 58 single-family residential homes; six townhomes and 41 multi-family housing units.