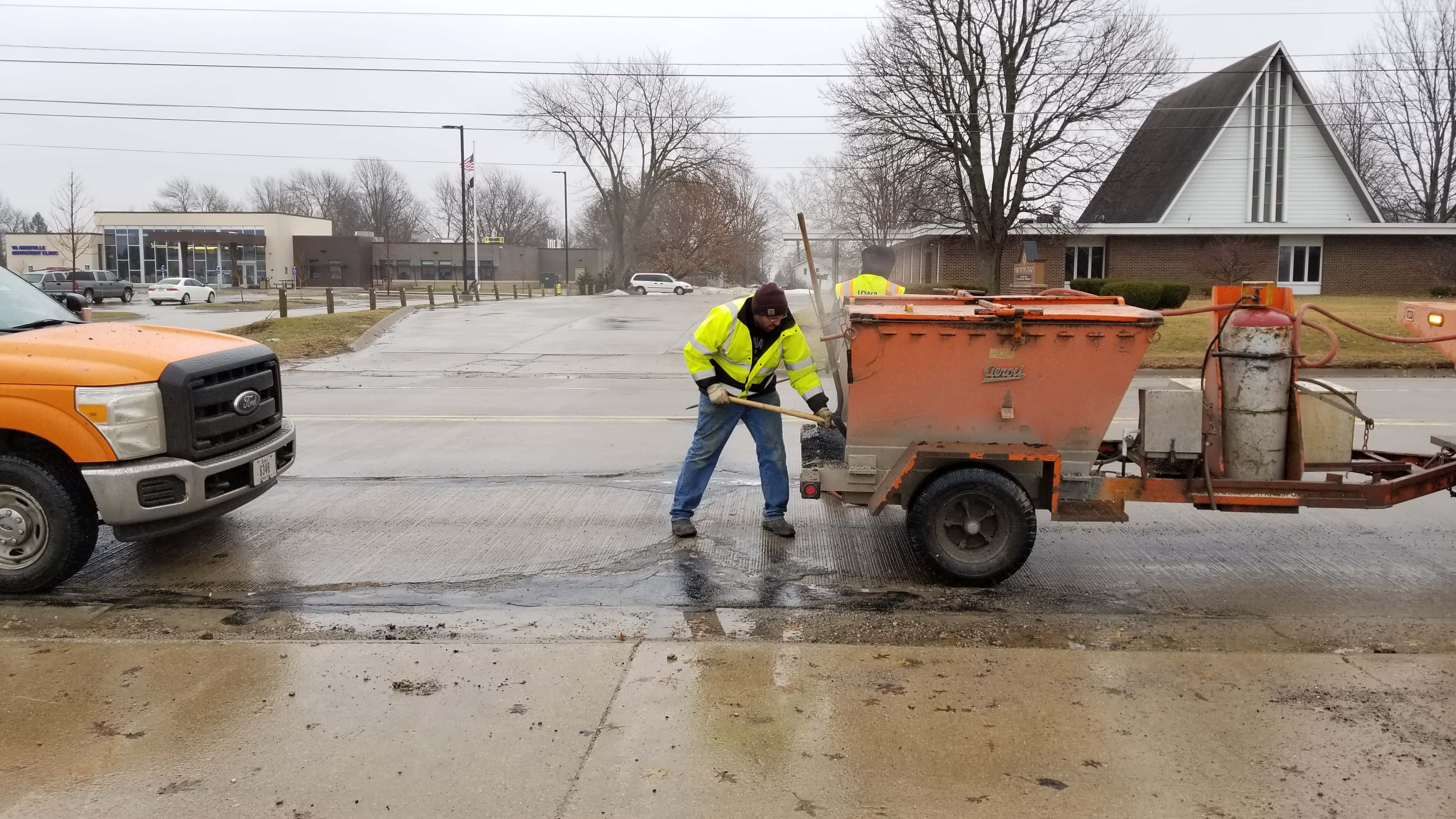 Crews from the Iowa Department of Transportation are hard at work, making repairs on Lincoln Street in Knoxville.
IDOT crews have been patching cracks, potholes and other damage left over from the severe winter; other damage caused by the spring thaw is also being repaired.
Crews tell KNIA/KRLS News this winter has been especially difficult on roads, so extra work to bring them back into shape will be necessary. As of Thursday, they had used about ten tons of materials for the repair work.