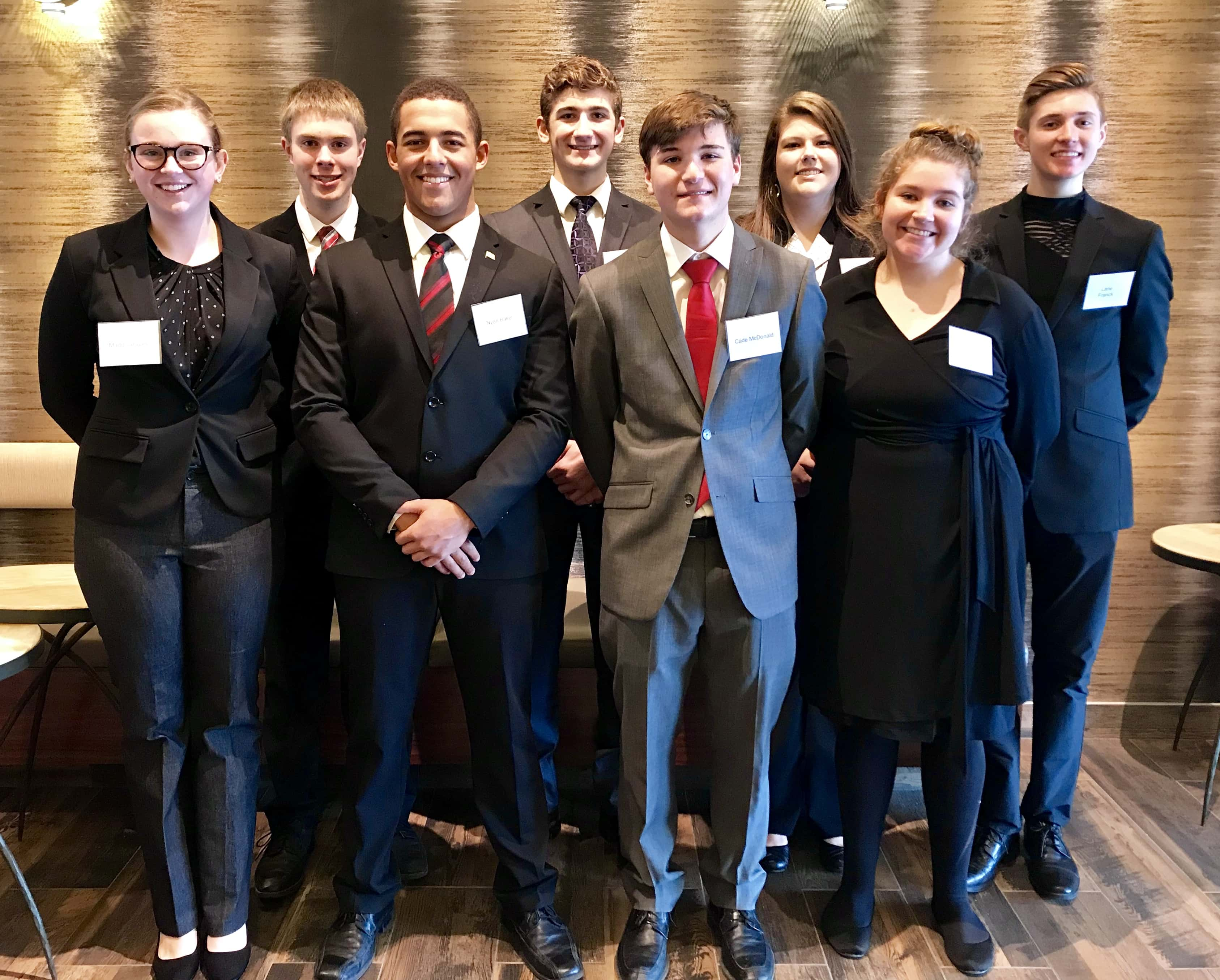 A team from Knoxville High School has advanced to the state's Mock Trial State Tournament, after qualifying during regional competition on Wednesday.
The Gold Team representing Knoxville has advanced from Burlington to the state finals, to be held in Des Moines from April 4th through the 6th.
Also competing was the Black Team, with a mix of students from Knoxville and Pleasantville.
Earning All-District honors as Outstanding Attorneys are Nyan Baker and Norah Pearson. Lane Franck is being honored as an Outstanding Witness.
Cade McDonald, Tierney Heffron, Alexander Bull, Trent Walraven, Ryan Grinstead, Johanna Leonard, Samara Staton and Brandon Barkey each earned Honorable Mention recognition.
Teams from around the state argue cases before panels of judges and attorneys; over 1,600 students from across Iowa have been taking part in this year's competition.