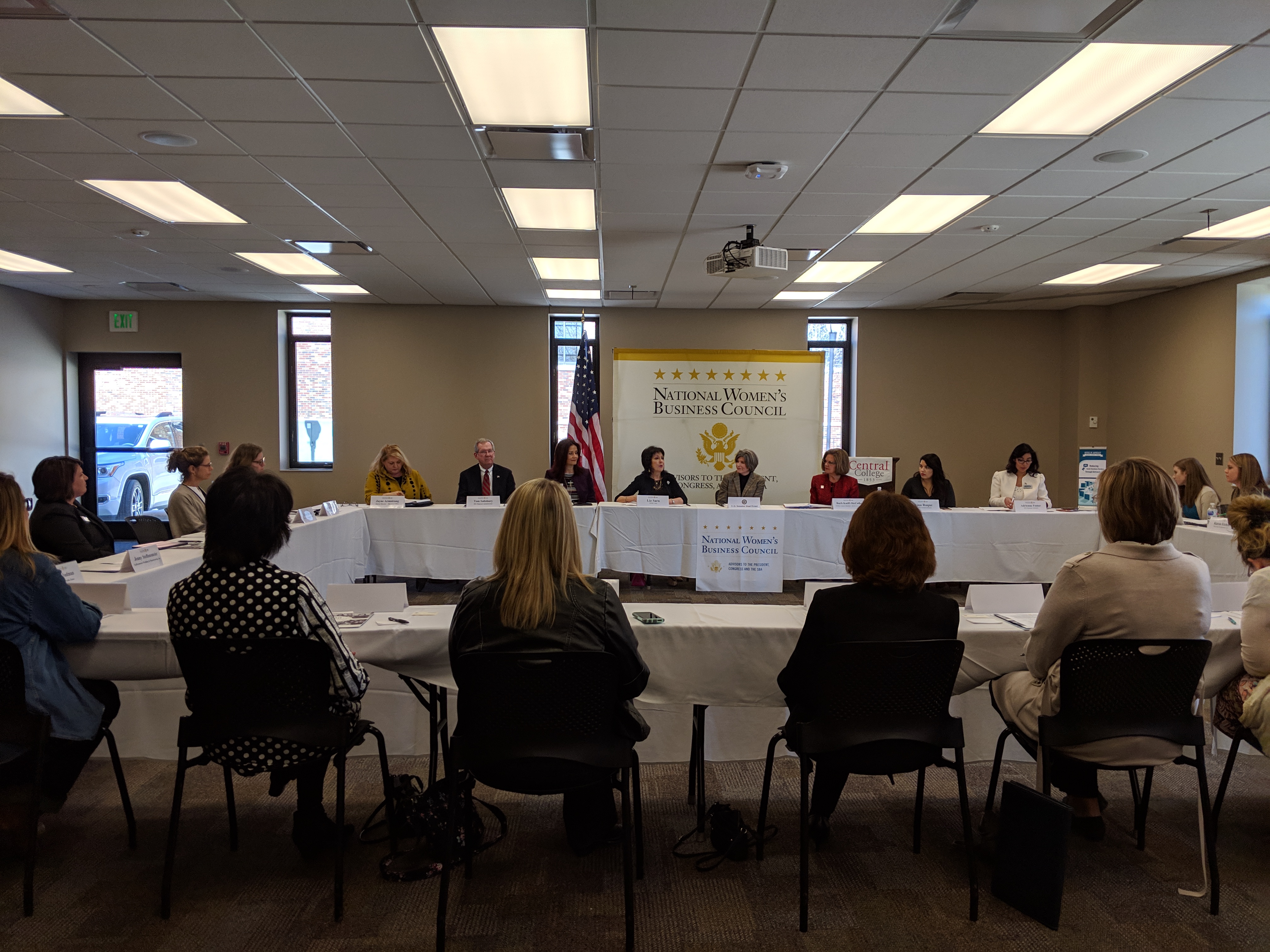 The National Women's Business Council held a Small Business Roundtable in Pella Thursday as part of National Women's History Month.
U.S. Senator Joni Ernst, NWBC Chair Liz Sara, NWBC Council Member and Owner of KLK Construction in Pella Barbara Kniff-McCulla, and 20 area women business owners and community leaders gathered at Central College Thursday afternoon.
Kniff-McCulla tells KRLS News the roundtable explored the challenges and opportunities of rural women's entrepreneurship.
"This was an important venue for our rural community of Pella, to have a variety of women's business owners sitting around the table, being able to tell their stories, and we appreciated Senator Ernst being a part of this," she says.
Senator Ernst was able to speak about legislation under consideration in Washington D.C., including a plan to provide paid maternity leave in exchange for a delay in Social Security benefits and ongoing efforts in relation to internet infrastructure.
The National Women's Business Council is a non-partisan, independent federal advisory council established to provide advice and counsel to the President, Congress, and the Administrator of the Small Business Administration, on issues related to women's business enterprise.